Demolition processes will always encompass many areas, one of them being strip outs. A strip out usually involves the removal of all the internal components of a building. It means removing all the non-essential or less important elements of a building so they can be redesigned and remodelled. It can be an essential requirement for homeowners who want to renovate a room or building. Once the strip out process is complete, other contractors can proceed with the renovation as well as the installation of new fixtures and systems.
A complete strip out involves the removal of structural features such as:
Flooring
Temporary ceilings and floors
Non-load bearings partitions
Removal of mechanical and electrical systems such as cable trays, air conditioning units, heating and ventilation, lighting fixtures
Disconnection of utilities such as water, gas, electricity and telecommunications
Site clean-up
What happens to the strip out materials?
Depending on the nature of the materials and items removed, they can be sold for reduced prices, disposed of or recycled. There are many people and companies that can potentially benefit from obtaining the materials removed from any building during strip out process. All items which aren't salvageable are effectively disposed of whereas those that can be used again are sent to various recycling plants.
How do you prepare for a strip out?
Apparently, the first step involves knowing what you intend to accomplish. Are you planning to remodel the entire structure or a part of it? By having your goals and priorities known to the contractor performing the strip out, they'll be able to work appropriately, ensuring that the whole process is done to your specifications.
It is imperative to note that strip outs should be done by demolition contractors because it is a specialised job. You will also want to ensure that the contractor is appropriately licensed, insured and experienced.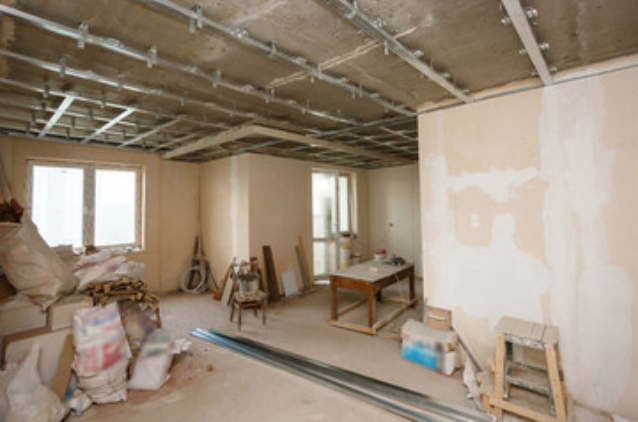 What are the advantages of a complete strip out before starting a renovation?
There are endless reasons why you would want to carry out a complete strip out before proceeding with your remodelling plan. Some of these benefits include:
1) It can be cost-effective – Strip outs involve the removal, identification and sorting of all important and reusable building components. These materials can safely be detached without causing any damage to non-structural elements, potentially saving costs on the entire project. Homeowners can sell some of the removed items, such as old equipment, office furniture, bathroom fixtures, and similar items before the strip out process begins. Simply put, it ensures that no valuable construction material goes to waste.
2) It is good for your safety – A strip out is a highly specialised process which also involves the removal as well as the disposal of all building debris, including potentially life-threatening materials, including asbestos. It requires the safe removal of wiring, walls, flooring, insulation and other building interiors.
Everyone is aware of the threats that asbestos poses on your health. Strip out experts not only boasts the right tools but the technology and knowledge that allow them to handle it appropriately. It is also worth mentioning that strip out services may help in the identification and mitigation of mould problems, which always start in hidden areas.
3) At times, certain structural problems associated with your foundation can result in irreversible damage to other hidden parts of your building. Thankfully, a strip out demolition process can play a critical role in allowing you to identify and address such situations in a timely and efficient way.
4) It gives you options. With a strip out project at the top of your renovation plans, you can redesign your new interior to fit the needs of either your family or company. It clears the way for all the improvements that you'd want to accomplish by eliminating every unwanted feature from the building. It also allows you to bring in new materials which upgrade the look of your building.
5) It makes your remodelling project relatively easy. Simply put, strip outs will always prep the building for the actual and final remodelling work. It's equally a lot easier to demolish an empty building in that matter.
These reasons clearly show that strip outs still remain the most popular, fastest and effective way to economically reuse the space that was once in use for a different purpose. However, as previously noted, it's a type of job that is best left for the most qualified.
Paul's Rubbish Removal has a dedicated strip out team to help you take care of any strip out before you begin a renovation project. Commercial, retail, office or residential strip out, we are licensed and qualified with vast experience to handle the job. We'll also clean up your site from all the strip out debris to ensure that the next contractors are able to install the new fixtures and systems without trouble.
Call Paul's Rubbish Removal today for a free quote on your strip out service in Sydney today on 0407 125 125!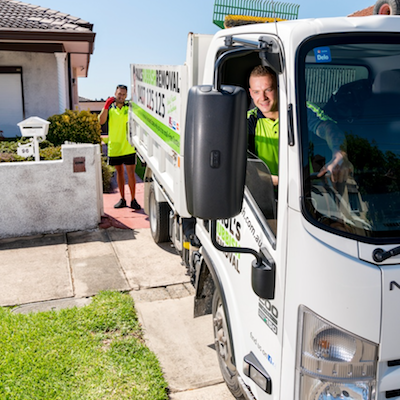 They quickly removed our heavy furniture without any hassle or questions. very professional and great customer service!
I definitely recommend choosing Paul's Rubbish Removal! They provided outstanding services and were very friendly, which was something that we did not expect! I was blown away by how quick they were able to arrive and remove the mountain of rubbish from my backyard. 5-star rating from me!
We urgently needed a clean-up service that was to be completed by 6am the next day. Paul's Rubbish Removal went out of their way to make sure that we were properly looked after and got the job done before the deadline. Many thanks!!
Wow… you guys made my life so much easier. We took a very long time searching for a good rubbish removal service in Gold Coast. So glad that we went with you guys!