Having a house doesn't come without its responsibilities. By now, as a homeowner, you probably have the outline of the things you need to do to keep your home as well-maintained as possible. After all, the comfort and safety it provides only ever function well with proper maintenance and constant conservation. One of the responsibilities you'll have in your home is the garbage disposal for all accumulated waste.
Your waste will pile up fast when you leave it for a while, so it's understood that you'll need to work on keeping it away every time. The challenge comes when you have to balance your work life, your family background and personal time along with the house responsibilities. Even when you implore some sort of help to keep things up, there are still things you need to do on your own to make sure everything is impeccable and set outright.
Find a Suitable Garbage Disposal and Rubbish Removal Partner
In terms of household responsibilities like garbage disposal, you need your local partner to handle things. You'll need somebody reliable and somebody who knows your home just as much as you know it. Additional service might cost you a little more in your monthly budget. This additional cost might sound daunting to hear but honestly, it's one of the least worry-able things for you, especially if you have an experienced good rubbish removal team.
Here at Paul's Rubbish Removal, we offer our services to you. You don't have to worry about keeping your homes better and well-managed. As a team of expert rubbish removalists, we want to make sure that your home is well taken care of with a cost that doesn't make you feel like you ever needed to give up a lot. Quality service doesn't come in cheap, but it should never come unreasonably. We are here to make sure your mess is cleaned up.
Check the Services Private Companies Offer
Our services are rubbish removals across Sydney. More than keeping your home clean, we also offer our services to other settings like institutions and establishments. After all, waste doesn't stop in the corners of your home. It comes everywhere. However, what we continuously keep is our top-notch professional service and a price that fits the job. After all, each task is unique, and no single price rate can match all jobs.
Compare the Costs of Services
We strive to give the most reasonable price there is for everybody. We offer free quotations for jobs that you might consider us doing for you. Even better, the more jobs you ask us to do, the more discounts there are for you. We believe in a good and beneficial partnership with people who request us to do their garbage disposals for them. 
Are garbage disposal services in Sydney affordable? The cost of your job order depends on four factors: 
The

type of rubbish

contributes to varying costs. Different kinds of waste need different methods of garbage handling. The more complex the garbage, the more work is needed to sort it out.

The

waste volume

means the amount of garbage for disposal. The more waste there is, the more resources and time it takes to dispose of rubbish.

Location

factors in the cost especially for places that are farther from the disposal site.

The

labour

needed to dispose of the waste dramatically affects the price. After all, different garbage work means different time, energy and number of rubbish removalists needed for the job.
Conclusion
Paul's Rubbish Removal offers you only the most reasonable prices for rubbish removal services. We want to make sure that our service is accessible without sacrificing the quality of work and the safety of our team. We want to work hand in hand with you in meeting halfway via the fairest price available. We are always here for you. Don't hesitate to contact us! 
Call us at 0407 125 125 or send us an enquiry and get your free quotation here: info@paulsrubbish.com.au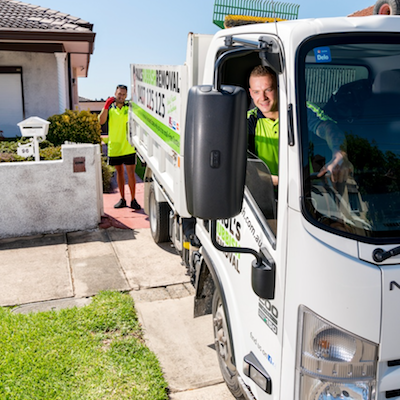 Excellent service, quote given on the spot for major clean-up of household throw-outs. The team provides quick, efficient and courteous removal! Very satisfied customer.
You guys are great, I'll happily recommend you. I just wished I had found you sooner. I felt your price was a little too low when you quoted… so I didn't think you would do such a good job… well done for proving me wrong.
Paul, sensational job as always, love how easy you make it look. Definitely won't hesitate in calling you again should either my family or friends need rubbish removed. Thanks again!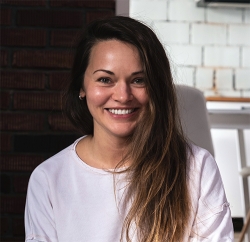 Latest posts by Sarah Ann
(see all)