There are terms and definitions in the world of waste that sound like they pertain to the same thing. These are terms that might be familiar to you. One such example of these terms in the field of rubbish removal: waste disposal and waste management. These are terms that are used interchangeably and openly by many. Sometimes, it might spell out trouble to people who understand these words with different meanings, when they are used in the same way.
As much as they sound the same, what exactly is waste disposal? What exactly is waste management? How exactly are they similar? How far are they different? Are they even really that much far by definition? You might often hear of these words in conversations, yet you might have understood those words differently at that time. So this begs the real question, what are the differences between waste disposal and waste management?
First, waste disposal is the proper removal of unwanted waste. It is discarding garbage that you don't want to have anything to do with anymore. When you dispose of waste, you get rid of something that you no longer want or need. For example, in your homes, when your rubbish accumulates, you would want to eliminate them. As such, there are plenty of methods of waste disposal. 
These are some methods of waste disposal that are more common:
Incineration or burning waste 

Sending your trash to the local landfill

Disposing waste into the oceans or the sea which are far from human habitation

Calling your local rubbish removalists to take care of your garbage for you
Second, waste management, on the other hand, refers to dealing, controlling, and treating waste that you dispose of. Its primary goal is to minimise the negative effects of waste all around and maximise the potential of some waste. The aim of waste management is really to regulate the harmful rubbish being generated and promote lifestyles that lessen waste. Waste management is all about promoting sustainability and keeping consumption under control.
Waste disposal falls under the larger concept of waste management, where you manage your waste in order to truly lessen the waste you need to dispose of. There are plenty of methods of waste management that you can apply to your homes. You can do this with your family. In addition to building good home habits, it benefits you too long-term wise. These are some of the methods of waste management you can do:
Reducing the number purchased things to lessen the amount of waste generated

Reusing products as much as possible

Recycling waste and transforming them into something of use

Repurposing things to  further maximise its use

Waste segregation to properly sort out the garbage

Making a compost pit in order to break down your segregated organic waste into a more useful nutrient source for plants

Vermicomposting or using some good quality earthworms to fasten up the rate of breakdown for organic waste

Treating waste properly to lessen its toxicity and hazard to the environment

Engaging in Waste-to-Energy (WTE) processes to generate energy from a source of waste
In an overview, waste disposal is one aspect of waste management. Usually, you might think they mean the same thing. However, engaging in good waste management means lessening waste disposals as much as possible.
Conclusion
As evident, waste management and waste disposal are quite different. Waste disposal basically means that you are discarding your waste. In the view of waste management, waste disposal should be the last option you'll consider. If your waste can still go into a longer, more useful way, then do so. It would definitely help in the world's situation in waste volume. Truly, people should engage more in waste management practices to help the environment.
Paul's Rubbish Removal has been one of the known names in rubbish removal services. We exist to do your most unwanted and dirtiest secrets at home. Moreover, we practise waste management practices. Your waste isn't just waste. We want to do our part in promoting the welfare of the environment and making the world as healthy for everybody around. Don't hesitate to give us a call 0407 125 125 or send us an email at info@paulsrubbish.com.au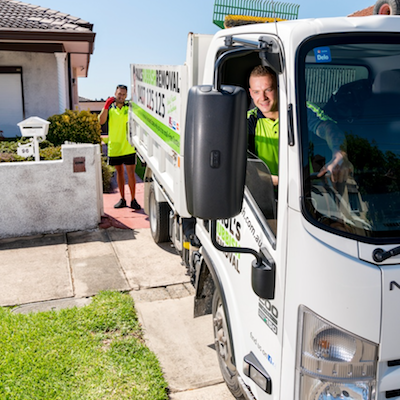 Excellent service, quote given on the spot for major clean-up of household throw-outs. The team provides quick, efficient and courteous removal! Very satisfied customer.
You guys are great, I'll happily recommend you. I just wished I had found you sooner. I felt your price was a little too low when you quoted… so I didn't think you would do such a good job… well done for proving me wrong.
Paul, sensational job as always, love how easy you make it look. Definitely won't hesitate in calling you again should either my family or friends need rubbish removed. Thanks again!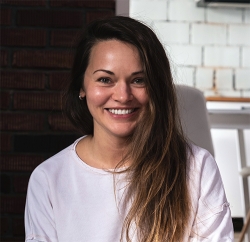 Latest posts by Sarah Ann
(see all)