For years now, electronic waste has been a menace to the entire globe.
Many things have been put in place to combat this issue, and it is safe to say that we are making progress as a planet. Away from global statistics, let us shed light on the city of Sydney in Australia.
The Australian government has enacted various laws and policies pertaining to E-waste. We are going to have a closer look at these policies and laws and determine whether or not they are working.
Policies
National Television and Computer Recycling Scheme (NTCR)
This scheme is a collaborative effort by the government and industry players. It was meant to act as a guide for recycling electronic waste items. Some of the items to be handled through this policy are televisions and computers. Other computer products like printers are also included in this list.
The scheme dictated that households would deposit e-waste at specified areas. To make things flow seamlessly, every stakeholder was given a specific role to play. Local governments, for instance, were supposed to work with co-regulatory arrangements. This would help them provide exceptional scheme services. E-waste recyclers were tasked with receiving and recycling electronic waste.
Environment Protection(Waste Resources) Policy 2010 (EP)
In Sydney, a lot of waste is thrown in landfills. A huge chunk of this waste comprises of electronic waste materials. This worrying situation is what made the relevant stakeholders develop this policy. The policy was to be implemented all across Australia, and of course, Sydney was not to be left out.
The policy addressed very many key issues pertaining to waste disposal. In regards to e-waste, the policy banned their disposal in landfills. This is because of the effects of e-waste on the environment.
Are they Truly working?
Having policies and laws in place to govern the management of e-waste is one thing. Implementing the laws and experiencing a change are different from one another. That is why many people are prompted to ask, are these policies working? Let us address this by looking at the facts behind e-waste management.
With the implementation of the NTCR scheme, a lot has changed in the city of Sydney. First of all, there seems to be a sense of direction, as every stakeholder is playing their part very well. The scheme clearly highlighted the responsibility of each party. This played a vital role in the management of e-waste in Sydney, Australia.
Of course, when this happens, the amount of e-waste recycling is expected to be high. That is why, according to statistics, Sydney recycles about 95% of e-waste. This is remarkable, and this just shows the importance of environmental laws.
Of course, EP policy (2010) has also played a vital role in e-waste management. Since the use of landfills was prohibited, people had to find alternatives. One of the methods developed was recycling. That contributed largely to the amazing recycling statistics we have seen above.
Even though these policies are helpful, there are still many issues. One of these issues is in line with the recycling system. Basically, auditing and reporting measures are weak in the recycling stages. There are also accessibility issues. In essence, there are people who travel miles to get to the collection areas. Another issue is that the scope of the items considered as e-waste is not broad enough.
This then brings a lot of public confusion. All in all, there is still room for improvement, and when these issues are fixed, it could help a lot.
Conclusion
Environmental laws and policies are vital in showing us exactly what needs to be done. In as much as this is great, as citizens, it is important that we do a little bit more. There are many things we can do to combat the e-waste menace ourselves. One of these things is tasking the right people to handle our electronic waste when we want to dispose of them.
The right people, in this case, are garbage removal companies. To be specific, we are talking about us, Paul's Rubbish Removal. Our staff is dedicated to managing e-waste in the most appropriate way. We also handle all kinds of waste, including e-waste. Basically, when you hire us, everything will be handled for you. Just call us on 0407 125 125.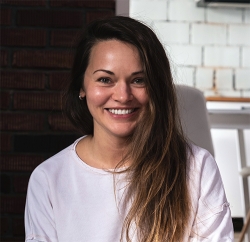 Latest posts by Sarah Ann
(see all)