Waste management technologies have been growing steadily over the years. Innovation is key in keeping the rubbish from fully consuming the planet all living things inhabit. Can you imagine any other place we get to call home? As such, newer inventions integrated with advanced features are there on the rise or already available in the market for our use. Some waste problems here on Earth can slowly get better with these futuristic technologies.
Smart bins have always been around to help in keeping the implementations of rubbish disposal. Computer technologies are now slowly being put to the integration with waste disposal. This can serve as a better way of monitoring and identifying waste. Waste matters can now be very futuristic in nature, working with AIs and software. Can you imagine throwing your trash just to be completely analysed minutes later?
SmartBin
Among the rise of computer-aided bins are smart bins which can locate and monitor the amount of rubbish. SmartBin is your intelligent bin on the loose. It takes note of the amount of garbage in these the bin. On top of that, these SmartBin containers can also monitor the households that recycle a lot. These SmartBin containers also help in making garbage pickups more efficient by giving the most efficient routes to drivers connected to the bin.
It is vital in waste to keep track of aspects in order to maintain better trash management. This can serve as a good point for local councils to put out incentives for households to engage in recycling. Who said that waste disposal can't be rewarding?
Compology
Have you ever wondered the real inside situation of your nearby dumpsters? Now you can. There's also another kind of computer-aided garbage containers rising in popularity. It's called Compology. It is an image-based container for your trash. It monitors the amount and kind of trash inside the bin. Your bin can now monitor if the trash container is full, prompting alert for your trash. You don't need to worry about your trash just lying around unguarded.
These Compology bins give you a glimpse on the inside of a bin. Not only does this make it easier to account and keep a record of the waste and the kind of waste inside, it saves you the hassle of constantly overflowing bins. After all, who wants a full bin emitting bad smell around just waiting for a pick-up, right?
Bin-E Smart Waste Bin
One of the original ideas of keeping waste as sustainable as possible is by recycling. However, this only starts when you segregate your trash. As such, inventions like the Bin-E Smart Waste Bins are currently available. With AI working in trash bins, your trash can now sort itself out without any hassle or worry. It also compresses recyclable waste after its segregation.
Bin-E is your recycling solution. Recycling has always been seen as a more complicated and expensive task for waste management. However, Bin-E provides you with the first step in making sure that recycling can be easier. Now, organising your waste doesn't need to turn into a complication.
Evo Bin
Do you want a more interactive and visual way of knowing your garbage? Evo Bins are your answer. When you throw your trash inside the bin, Evo Bin screen shows you how much is recycled and how much money you saved or contributed by recycling initiatives. It also shows interactive messages to you when you throw your trash, asking you if your bottle is empty or telling you to clean your trash first before throwing. 
Throwing trash can be humorous and informative. It would be interesting to know how much it saves everybody to recycle. As such, Evo Bins are there to help you in picturing your help via recycling. Recycling can be easy as these bins practically talk to you and show you.
Conclusion
Here at Paul's Rubbish Removal, we are always looking forward to better ways of managing your waste. In waste management, technology is a huge part. We are always on the lookout for more beneficial innovations in managing your rubbish. We've been around for more than two decades, equipped with the experience to handle rubbish. However, any little bit of technology helps us in our work. Let's keep up with making Earth better for the future.
For rubbish removal services, please call us at 0407 125 125 or send us an enquiry at info@paulsrubbish.com.au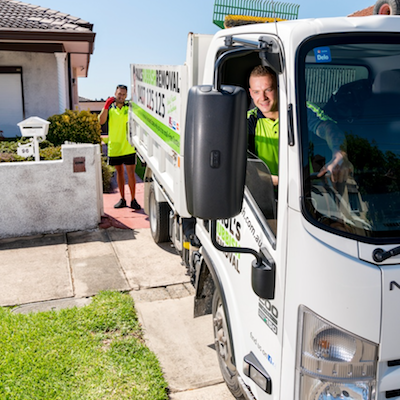 Excellent service, quote given on the spot for major clean-up of household throw-outs. The team provides quick, efficient and courteous removal! Very satisfied customer.
You guys are great, I'll happily recommend you. I just wished I had found you sooner. I felt your price was a little too low when you quoted… so I didn't think you would do such a good job… well done for proving me wrong.
Paul, sensational job as always, love how easy you make it look. Definitely won't hesitate in calling you again should either my family or friends need rubbish removed. Thanks again!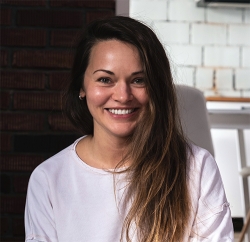 Latest posts by Sarah Ann
(see all)