Paper is one of the most recyclable rubbish globally. In Australia, 375,000 tonnes of mixed paper and cardboard waste turn into export. The exportation leads to hundreds of thousands of papers that go to other nations. However, the COAG (Council of Australian Governments) concluded that an export ban will be set in the country. The aims to encourage recycling ability of Australians.
The intention is clear. Everybody should recycle as a way to take part in the movement for better environmental conditions and the push for a more sustainable lifestyle. How exactly is paper recycled? Are there different ways to recycle paper products? Are there simple ways that are also cost-effective to maintain a more economical yet efficient way of handling paper waste?
Simple recycling at home
Like any other recycling methods, recycling paper also follows a process before recycling begins. There are things and specifications you need to do before you consider recycling paper that stems beyond your home. You can start with simple ways at home like any of the following:
Reusing old paper i.e. printing paper back to back, using scratch papers for non-essential writing matters

Repurposing paper packaging into reusable containers i.e. using used paper coffee cups as containment options, reusing paper bags if you don't have an Eco bag

Recycling and transforming paper waste into something else i.e. using arts and crafts for children's activities
How is paper recycled?
The recycling process follows a straightforward process. There are steps for a proper method of recycling paper. It starts with paper waste collection, transportation and logistics, breaking down the paper, de-inking and floatation tank and lastly, drying.
Paper waste collection – people collect their paper waste and store them in respective storage containers for final disposal.
Transportation and logistics – waste collectors collect all trash. They sort out and put all recyclable paper waste into a bigger container before sending it to a recycling facility. The recycling facility groups together the paper waste before putting it into processing.
Breaking down the paper – to break down the paper waste, it undergoes shredding and pulping. First, the facility shreds the paper waste to break it down to smaller chunks. Then, it undergoes pulping where added chemicals (hydrogen peroxide, sodium hydroxide, others) go with the pulpy solution. This further breaks down the paper into much smaller sizes. The resulting solution goes through a centrifuge. This takes care of other materials and contaminants that were accidentally included like paper clips, staple wires, etc.
De-inking and floatation tank – the pulpy solution now free of other large contaminants. The pulpy solution goes through the floatation tank first to remove the dyes and inks from the solution. To remove ink, there are chemicals and dyes placed with the solution. Other decontaminating agents and strengthening substances purify the solution.
Drying – the last part of the process is the drying step. Machines like rollers roll out the pulpy solution to press out the excess water. Afterwards, the solution goes through a steam-heated roller to dry out the material that is now recycled paper. The paper is now a recycled batch and can be further formed into new products that are completely different from its original form.
Recycling facilities and Rubbish removal services
Recycling facilities are directly available. If you have the time and the space to bring your paper waste to the facility, you can do so. If not, make sure to sort out recyclable paper from non-recyclable paper waste. Services like Paul's Rubbish Removal offer rubbish pickups. This includes all the paper waste you want to dispose of offered at an affordable price. From your home, they can work their way so your paper waste undergoes recycling as much as possible.
Conclusion
Paper is one of the most recyclable items around. The recycling process of paper is linear and isn't very complicated. Your paper waste can go another transformation as easy as it was formed. More businesses and establishments are trending towards recycled packaging too. Fingers crossed that those papers came from recycled sources too. Other options for affordable paper recycling are always around from Paul's Rubbish Removal.
Call Paul for your rubbish removal needs!
Paul's Rubbish Removal is your one-stop solution in getting rid of all the unwanted paper at home. You don't have to worry about stacks of office printouts after long meetings that were necessary print outs. We offer our services to you with more than ten years of experience in rubbish removal. Your used paper is in good hands.
We offer Household Rubbish Removal, Office Rubbish Removal, and Same-Day Rubbish Removal. We also provide all sorts of rubbish removal services in Sydney to cater all your rubbish removal needs. Don't hesitate to contact us.
For enquiries or to book a rubbish removal job, call us at 0407 125 125 or send us an email at info@paulsrubbish.com.au.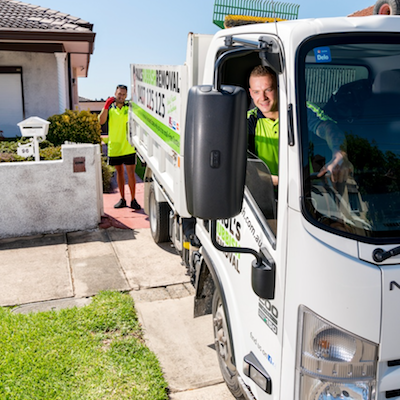 Excellent service, quote given on the spot for major clean-up of household throw-outs. The team provides quick, efficient and courteous removal! Very satisfied customer.
You guys are great, I'll happily recommend you. I just wished I had found you sooner. I felt your price was a little too low when you quoted… so I didn't think you would do such a good job… well done for proving me wrong.
Paul, sensational job as always, love how easy you make it look. Definitely won't hesitate in calling you again should either my family or friends need rubbish removed. Thanks again!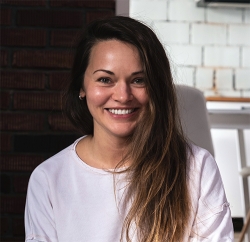 Latest posts by Sarah Ann
(see all)