Reducing our greenhouse gas emission is the most strategic way in curbing and mitigating global warming. Many industrial and agricultural activities have also adapted and developed efficient ways to optimise production while keeping carbon footprints at bay.
However, people should not forget that many everyday activities leave behind waste products. The junk items we generate contributes to global warming significantly. 
More importantly, landfilling is the most common way to remove household and commercial rubbish. And while landfilling is considered to be reliable, you might ask: Does it contribute to climate change? If it does, how?
As it turns out, it all boils down to one primary process ‒ methane gas production.
How Landfills Generate Methane
According to a study by the UN Environment Programme in 2002, Australia has recorded over 50 million tonnes of greenhouse gas emission. Among those gases, methane is known to be the most potent one and is a worrisome contributor to climate change.
Landfills are designed not to break down rubbish, but only to store it. Because of this, the waste decomposes slowly in an oxygen-free environment, causing bacteria to produce methane gas.
On top of that, Australia released about 122 million metric tonnes of methane into the atmosphere during 2010 alone, securing the 8th spot among other countries. As Aussies continue to send more waste into landfills every day, the amount of methane gas released will keep climbing.
But you might wonder why such numbers are alarming?
How Methane Contributes to Climate Change
Methane is a greenhouse gas that is more potent and dangerous than carbon dioxide. If you compare it with carbon dioxide pound for pound, methane gas can trap 25 times more heat. Aside from that, it is proven to be 25 to 72 times more potent than carbon dioxide.
However, despite the intimidating potency of methane gas, there is a silver lining in curbing climate change.
Solving the Landfilling and Methane Problem
Interestingly, methane has a shorter shelf life in the atmosphere compared with carbon dioxide. That's why if people take dramatic steps that aim to reduce methane emissions, there would be a positive effect on climate change.
Moreover, industries also require tighter regulations that aim to capture more methane and convert it into usable energy, instead of releasing it into the atmosphere. The decomposition of manure also releases methane, that's why the agricultural sector can also invest in technologies that collect and convert methane gas. 
On the other hand, every family can also actively engage in curbing the rise of global temperature. One way to become a part of the solution is by improving waste management in your household. A practical example is reducing household waste and applying your creativity to recycle salvageable items.
Finally, practising proper waste management can be completed by taking an active role in rubbish removal. By trusting a reliable rubbish removal services like Paul's Rubbish Removal, you make sure that your rubbish goes a long way from landfills and are disposed of in the most eco-friendly manner.
Conclusion
Inevitably, we need to remove some of our rubbish permanently. And because we are in a state of the climate crisis, we should be responsible for disposing of our garbage. Paul's Rubbish Removal is committed to providing efficient and eco-friendly waste disposal, so you'll have that much wanted peace of mind without breaking the bank.
For over 20 years, our expert staff is able to implement bespoke methods for effective and safe rubbish disposal. We also divert as much waste from landfills as possible, thanks to our vast network of NSW EPA compliant recycling and disposal facilities.
Call Paul's Rubbish Removal in Sydney on 0407 125 125 for a reliable and well-priced rubbish removal service.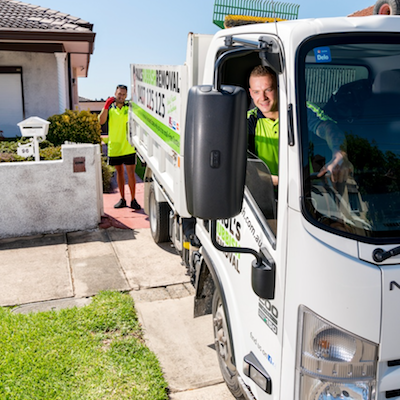 Excellent service, quote given on the spot for major clean-up of household throw-outs. The team provides quick, efficient and courteous removal! Very satisfied customer.
You guys are great, I'll happily recommend you. I just wished I had found you sooner. I felt your price was a little too low when you quoted… so I didn't think you would do such a good job… well done for proving me wrong.
Paul, sensational job as always, love how easy you make it look. Definitely won't hesitate in calling you again should either my family or friends need rubbish removed. Thanks again!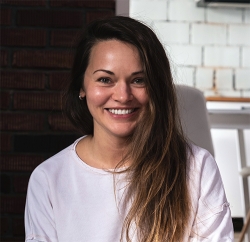 Latest posts by Sarah Ann
(see all)