Litter is anything that's deliberately thrown or left by accident in the wrong place, while littering implies improper and careless disposal of trash. Trash can be any one thing from wrappings to cigarette butts, chewing gum, plastic bottles, etc. Research shows that the act of littering is thoughtless, and performed by self-centred individuals – those who only do what's convenient for them, in total disregard to the environment and those living in it.
The Consequences of Litter
Looking around, you cannot miss seeing different types of litter. But it's difficult to imagine how these small items destroy the environment.
1) Harm to Marine Life
Sadly, marine creatures take the hardest blows from the littering that occurs on land. It's always easy for things like household waste, bottles, and plastic bags to find their way into the oceans. Marine animals mistake these items for food.
As a result, many turtles, fish, sea birds, sharks are becoming sick and perishing from consuming, or even entangling themselves with litter.
2) Harm to Land Animals
Just like their oceanic counterparts, land animals mistake rubbish for food. It has led to many cases of suffocation with both pets and feral animals. Additionally, litter is now polluting habitats, forcing wildlife to migrate in search of food.
3) Damage to Mother Nature
If you love camping or taking on nature trails, then you know that one can't get enough of Dame Nature. She is always so calming, soothing, plus peace-giving. Unfortunately, Mother Nature is getting polluted every day because of littering.
Rubbish has destroyed many dense forests, lush rivers, as well as beautiful habitats.
4) Disruption of Water Ways
During heavy rains, inappropriately dumped plastics get driven by flowing water into sewer channels and drainage pipes. Over time, the sieves lying along the canals get clogged up, leading to water blockage.
What happens next? Flooding and the free flow of sewage as a result of burst pipes or blocked drainages.
5) Harmful Pests and Animals
A rubbish heap is one of the most conducive environments for pests such as rats and deadly insects. These pests can be vectors for diseases, something that puts human lives at risk. Also, pests attract other dangerous animals like snakes.
6) Fire Hazard
Rubbish heaps are risky to the environment since they can facilitate fire outbreaks. High flammable papers/ plastics get easily ignited by other littered items like matchsticks and cigarette butts. Once such a fire starts, it spreads quickly to the surroundings.
7) Soil Pollution
The chemicals used to make different items leads to soil degradation, mainly if trash stays in one place for a long time. Pollution occurs when contaminants (heavy metals) seep into the soil. It mostly happens when you fail to dispose of electrical components like phone batteries properly.
8) Lots of Resources
Every year, governments across the globe are allocating more resources to waste management. Nonetheless, the situation is getting worse. It's likely that the authorities will even spend more money in the coming years to control litter.
Mind you, that's a lot of money that could benefit other sectors if only people aren't so careless with their trash.
The best way to assist in reversing the devastating effects of littering is to come up with a flexible system of dealing with personal trash. Most of the littering occurs at an individual level, and so wastage can reduce drastically with personalised waste management systems. That means organising your litter in such a way that you know what (plus where) to recycle, compost, or dispose of.
For a reliable rubbish removal service in Sydney, contact Paul's Rubbish Removal. We are able to assist individuals and companies with waste that needs to be properly disposed of.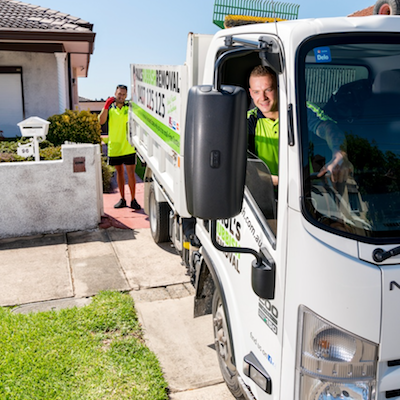 Excellent service, quote given on the spot for major clean-up of household throw-outs. The team provides quick, efficient and courteous removal! Very satisfied customer.
You guys are great, I'll happily recommend you. I just wished I had found you sooner. I felt your price was a little too low when you quoted… so I didn't think you would do such a good job… well done for proving me wrong.
Paul, sensational job as always, love how easy you make it look. Definitely won't hesitate in calling you again should either my family or friends need rubbish removed. Thanks again!