Dobroyd Point Rubbish, Junk & Waste Removal
Sarah Ann
2019-07-31T13:25:55+10:00
Dobroyd Point Rubbish Removal
At Paul's Rubbish Removal, we offer Dobroyd Point locals with the cheapest price on all rubbish removal or waste pick up services. Call us for a FREE QUOTE!
We have over 10 years experience collecting and properly disposing of waste in Dobroyd Point and all its surrounding suburbs. We do this by understanding the local area and ensuring we do all we can to keep the locals happy. This means affordable prices with the best service!
Best Price Rubbish Removal in Dobroyd Point – BOOK NOW!
Call Paul's Rubbish Removal today for FREE QUOTE on your next rubbish removal in Dobroyd Point.
Call us and receive just some of the great benefits of working with Paul's Rubbish Removal.
SAME-DAY Dobroyd Point rubbish removal
BEST PRICES in the entire Sydney region
Rubbish removed by a friendly and experienced team
All types of properties covered in Dobroyd Point
Service to suit your schedule
FREE QUOTE for all enquiries in Dobroyd Point
Call us today for an obligation-free quote on your next rubbish removal pick-up in Dobroyd Point. Our number is 0407 125 125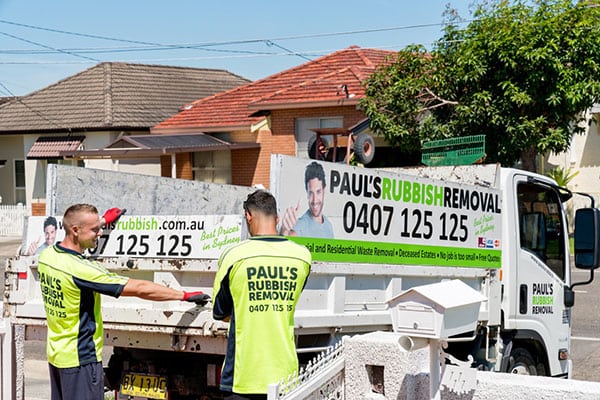 Book your service now