Have you ever felt the sensation after disposing of massive unnecessary household rubbish? Large materials after a renovation? Or simply an enormous pile of random junk?
That relieving feeling after it has simply been removed quickly from you at ease. But the underlying question remains, how much will it cost me?
Firstly we must take a look at the four main factors that will affect the price.
Rubbish Removal Pricing Factors
Essentially there are four main factors to consider:
The type of rubbish – Chemicals and liquids which are considered hazardous will involve a higher fee to dispose. Removalists may require to take extra precautions to safely remove things such as asbestos, radioactive materials or medical waste. They will also require a license in order to dispose certain waste.
The volume of rubbish – Most if not, everyone will associate the cost of rubbish removal by volume. The weight of the rubbish should definitely be taken into consideration as it will determine the how the rubbish will be transported. Heavy trash will require heavy vehicles to cater.
The location of the rubbish – Access to the garbage is another thing to consider about when it comes to cost.
The labour necessary to remove the rubbish – The longer and more resources it takes to remove, the more energy and effort it will take and thus the cost.
After identifying the four factors, you should always try to get an exact, fixed price for the trash removal to avoid any extra costs.
Consider trash removal at an hourly rate which are best suited for tasks that are challenging to gain access to or demolition jobs.
Most rubbish removal companies don't accept all types of rubbish such as hazardous waste which can make your options limited. Only a hand full of removalists such as Paul's Rubbish Removal will accept all types of garbage and makes removing rubbish quick and easy with same-day rubbish removal.
Skip bins could be a cheap alternative if you are looking to dispose of heavy materials that rubbish removal companies simply cannot take. They often charge based on volume regardless of the mass.
Hiring a well-priced rubbish removal service
We understand that pricing is one of the most important factors that our customers consider when looking to hire a rubbish removal company. Our team will come to your site no matter where you are located in Sydney.
Our team believes in a transparent and honest rubbish removal quoting service. When you call us for a free quote, we'll provide you with a quotation to match what you need collected and removed and the size of the load.
We provide cheap rubbish removal prices for all items that we take.
Common items we take include:
Call Paul's Rubbish Removal in Sydney on 0407 125 125 for a cheap and well-priced rubbish removal service.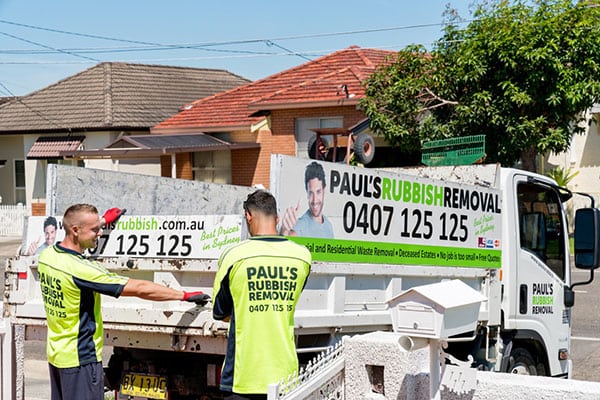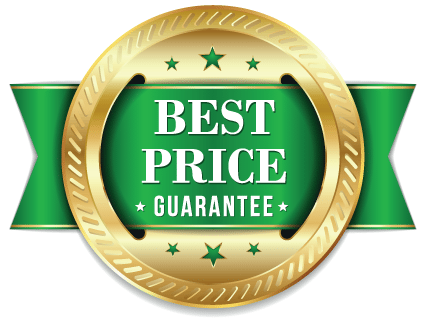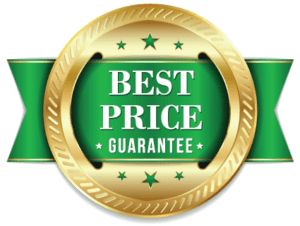 Book your service now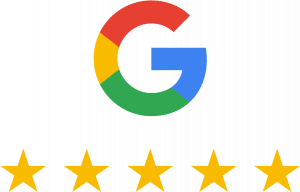 Rated 4.8 Stars based on 300+ Reviews
Benjamin Kearney
2021-04-01
Quick and easy service, friendly and responsive - good price and would definitely use again anytime. Best service in Sydney
On time, quick, charged me exactly what they quoted. HIRE THEM!!
Great service, very friendly and efficient!
Valeria Delzoppo
2021-03-19
Excellent service! Friendly and professional. Would fully recommend.
Yaz Huseinspahic
2021-03-18
Top blokes who helped us remove unwanted furniture and general office junk. Arrived on-time and were the cheapest out of the lot of companies we called.
Paul was very communicative and good value for money. Highly recommended these guys.
Very happy excellent service great staff and cleaned up as well
My experience was great. The men who showed up arrived on time and were very courteous. Cleared out a truckload of household junk. Will definitely use this company again!
Sunshine Art Studio
2021-03-14
Great service and very professional, Paul and his team has done a great job not to mention their excellent attention to customer needs