Water pollution is the contamination of our water bodies by chemicals and unwanted materials like plastics, cigarette butts, food packaging materials, and other rubbish items. Because they are not supposed to be there, they are altering the conditions and quality of the water, making it unsafe for its intended uses.
How Littering and Improper Rubbish Disposal Pollute our Sydney Waterways
One of the major causes of water pollution in Sydney is littering. Data shows that around 95% of the rubbish items found on beaches comes from suburban streets. This indicates that they were not originally thrown in the water bodies, but since they were thrown improperly, they ended up there due to various agents like the wind, rain, water flow, and even animals.
Thus, littering can go a long way, literally and figuratively. Every year, the Sydney government allocates millions of dollars to manage and stop the problem of littering. Despite this, it remains a major problem in the city. As a matter of fact, rough estimates show that there could be as much as 5000 tonnes of litter entering our waterways in Sydney each year.
Besides littering, other improper waste disposal methods that can cause water pollution in Sydney includes illegal dumping, improper segregation, and incineration. 
Laws and Policies in Sydney to Prevent Water Pollution
If our goal is to prevent the pollution and contamination of Sydney's waterways and water bodies, we have to target the root cause of the problem – improper waste management. For that, we already have laws and policies in effect that aim to prevent water pollution. Below are some of these. 
National Water Quality Management Strategy (NWQMS)
This contains guidelines for Australian states and territory governments to sustainably manage and improve the quality of water bodies in the country, while ensuring economic and social development. 

It complies with the principles stated in the National Strategy for Ecologically Sustainable Development.

Acts as a guide for states and territory governments in creating their own guidelines, reforms, and policies to manage their water quality and supply.
Risk-based Framework for Considering Waterway Health Outcomes in Strategic Land-use Planning Decisions
This

framework

aims to provide a systematic approach to assess the potential impacts on waterways by changes in the use of land.

It also aims to identify the best management actions to take so that the desired uses of a waterway can be met. 
Section 96(3A) of the Protection of the Environment Operations Act 1997 (POEO Act) 
This policy considers the impacts on water quality by activities that cause, have caused, or are likely to cause water pollution and therefore aims to regulate them. 

This section of the POEO act states that the appropriate regulatory authority should consider both the environmental values of water affected by the activity and the actionable measures to restore or maintain those values. 
Biosolids Management Policy
This NSW Government's policy aims to manage biosolids so that they can be used whenever they are safe and beneficial. It also states that biosolid products that are not useful and practical anymore should be disposed of properly so that they don't contaminate waterways.
Licensing for Sewage Treatment Plants
Since sewer overflows are a major contributor to water pollution in urban areas, this policy is developed  to manage sewage treatment systems. This licensing strategy has the goal of reducing the potential injury to humans and the environment caused by sewage released into water bodies and the environment. 
Conclusion
Water is an extremely valuable resource that we need for survival. Because of this, we have to take care of it and make sure that its quality doesn't drop below the acceptable standard. By following these laws and policies against waterways pollution in Sydney, you can help save our waters from being polluted. 
Paul's Rubbish Removal is also with you in the efforts to keep our waterways and the environment clean. That's why we serve our clients in the best interest of the environment. We guarantee you that we will handle all your rubbish in the most environmentally-friendly manner possible. Aside from segregating your rubbish, we will also recycle and dispose of them properly into landfills. 
Feel free to call us anytime at 0407 125 125 for your household rubbish removal needs. We also offer emergency rubbish removal, so just ring us if you need to get rid of your junk immediately.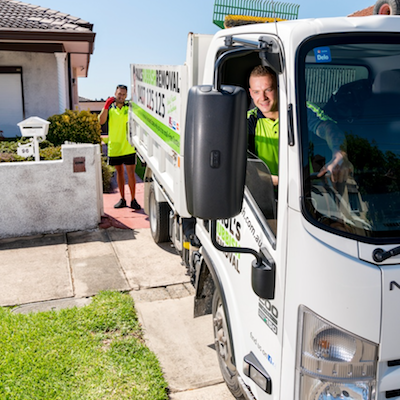 Excellent service, quote given on the spot for major clean-up of household throw-outs. The team provides quick, efficient and courteous removal! Very satisfied customer.
You guys are great, I'll happily recommend you. I just wished I had found you sooner. I felt your price was a little too low when you quoted… so I didn't think you would do such a good job… well done for proving me wrong.
Paul, sensational job as always, love how easy you make it look. Definitely won't hesitate in calling you again should either my family or friends need rubbish removed. Thanks again!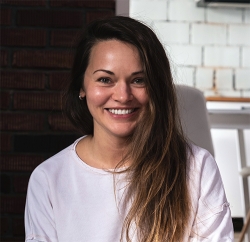 Latest posts by Sarah Ann
(see all)