According to recent studies, we as human beings are slowly causing our destruction by throwing away too much waste. We are polluting our rivers, seas, oceans, land, and everything that exists on earth. With garbage scattered all over, it is not long before we have people across the globe complaining of a shortage of clean water, sanitation issues, and diseases. All of these things can be avoided by encouraging each nation to put in place measures to ensure we all achieve a 'zero waste' globe. Some countries have taken it upon themselves to aim at being 'zero waste' nations. Here we will talk about 'zero waste' and the states aspiring to get there.
What is 'Zero Waste?'
When people talk about 'zero waste,' they are referring to an efficient, ethical, economic, and visionary goal of adopting proper ways of emulating sustainable natural cycles. So how do they do this? The goal is achieved by ensuring that waste materials are well-managed to become useful resources and not discarded every single time.
So which are the countries that aim to achieve 'zero waste?'
1) Sweden
A considerable percentage of waste generated in different parts of the world is burnt. Although burning may seem like an effective way of getting rid of wastes, it comes at a cost. The smoke and gases released during combustion pose a massive threat to the ozone layer. These gases destroy the ozone layer, and this is a considerable threat to the survival of humanity as the ozone layer protects us from harmful sun rays.
Sweden, on the other hand, is taking steps to ensure that we do not have to destroy the ozone layer. Sweden is considered one of the best countries in matters of recycling waste. Since 2011, the country has had less than 1% of waste dumped in landfills. The people of Sweden are so good at recycling that they request for waste from other countries.
The Road to 'Zero Waste'
By 2020 Sweden aims for a 'zero waste' future. The proper means of waste disposal and management play a vital role in steering this goal. Recycling is a significant part of the methods of getting rid of waste in Sweden. The people of Sweden have done everything possible to ensure that waste is creatively made into something useful. Also, almost half of the waste is converted into energy for remote cooling, heating, and electricity.
2) Wales
Wales is also among the top countries in the world when it comes to repurposing waste and ensuring that little or no waste is deposited in landfills or burnt.
Wales has come a long way. In just 20 years, the country has moved from a 5% recycling rate to a recycling rate of 64%. There are numerous reasons why this was possible. One of the reasons is that Wales has a clear way of separating different types of waste. In essence, the country makes sure that there is a separate collection of dry recyclable items and another for bio-waste. Doing so makes it easier for waste to be organized and the necessary recycling options to be pursued. Furthermore, in Wales, people do not just dump waste in landfills; there are taxes imposed on people who dump garbage there. This ensures that people think twice before dumping rubbish in landfills and instead pursue possible recycling avenues.
The Road to 'Zero Waste'
Wales hopes to become a 'zero waste' nation by 2050. Looking at the massive growth exhibited in the country in terms of waste management, they are definitely on the right track. The country's rules are not the only thing that will make them a 'zero waste' nation. There is massive funding, progressive leadership, and collaboration with citizens to recycle, reuse and reduce.
Waste management is a big problem in most countries across the globe. A lot of these countries opt to burn waste instead of adopting proper and eco-friendly ways of discarding the waste. The case is different in countries like Sweden and Wales who are on the road to a 'zero waste' future. In as much as we all cannot get there in one day, we can start somewhere. Inviting a team of professionals like Paul's Rubbish Removal to get rid of your waste is a great place to start. We have vast experience in environmentally friendly ways of discarding waste like recycling.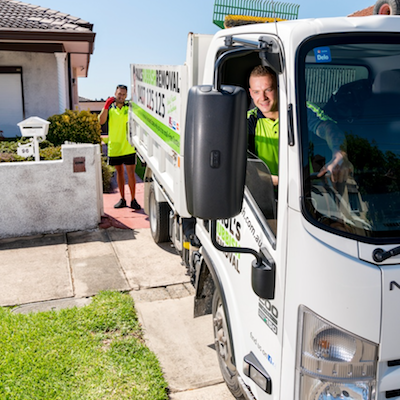 Excellent service, quote given on the spot for major clean-up of household throw-outs. The team provides quick, efficient and courteous removal! Very satisfied customer.
You guys are great, I'll happily recommend you. I just wished I had found you sooner. I felt your price was a little too low when you quoted… so I didn't think you would do such a good job… well done for proving me wrong.
Paul, sensational job as always, love how easy you make it look. Definitely won't hesitate in calling you again should either my family or friends need rubbish removed. Thanks again!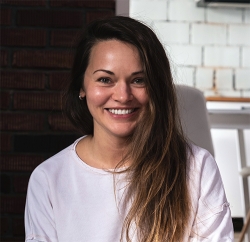 Latest posts by Sarah Ann
(see all)