People move from one state to another because of new career opportunities, pursuing a higher education or medical reasons. While for others, it is finding a comfortable place to settle down. However, relocating is not simple.
One needs to plan, prepare, and arrange many things before and after the relocation process. These often include paying off remaining bills, preparing documents and certificates, transporting furniture, getting rid of household items, packing clothes and other essentials.
These things can become way too much to deal with alone. The relocation process can introduce further blunders when we forget things. This arises when people are too busy with the business of leaving, and often forget the more essential and critical thing – the place to go or stay at after moving. This is the most important part that people must make certain of, even a month ahead of the move.
Moving mistakes are commonly found during the relocation process. Here are some tips that you should avoid when it comes to relocating to a new destination.
1. Lack of Planning
Panning is the key to success in every process. If you don't plan your relocation well and carry out all the necessary procedures you will face some serious issues or even worse, financial losses. So start planning beforehand with enough time to prepare yourself on the day of moving. Decide whether you will hire a moving firm or do it on your own. If you are looking for companies with moving services, identify your requirements and search accordingly.
Don't procrastinate and leave your bookings until the last minute. Try to book packers and movers as soon as possible because they can charge more in urgent situations to suit your current needs.
2. Packing and Moving Everything
Another common mistake that people make is bringing too many unnecessary belongings with them. Letting go of your beloved treasures that you have accumulated over many years is not easy. If you have big unused junk that you need thrown out, then hiring a rubbish removal company would be your best option before the move.
Could you be a hoarder and not even know it? Check out this article on 5 Signs You Might Be Turning into a Hoarder.
Be sure to have someone else's opinion on the things that you have planned to bring with you. They will be able to identify clearly if it is worth the time and effort without any emotional attachment. Not only will this save you time and effort but also money.
3. Moving Without Insurance Coverage
Moving to a new place without adequate insurance coverage is another huge mistake when it comes to relocating. It's true that in most cases professional movers are completely safe and risk-free. However, damages or losses of your items are inevitable due to unforeseen natural disasters and public nonsense, and no one has control over them.
Check to see if your moving company offers insurance coverage. You should always move with insurance coverage for a peace of mind because it should be the last thing you should worry about when moving.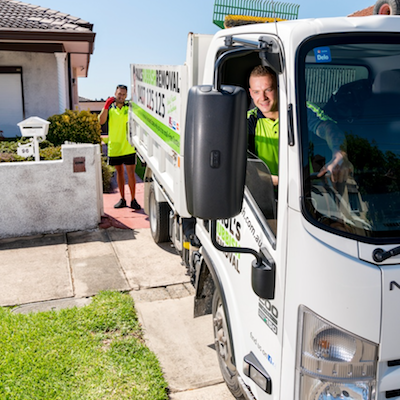 They quickly removed our heavy furniture without any hassle or questions. very professional and great customer service!
I definitely recommend choosing Paul's Rubbish Removal! They provided outstanding services and were very friendly, which was something that we did not expect! I was blown away by how quick they were able to arrive and remove the mountain of rubbish from my backyard. 5-star rating from me!
We urgently needed a clean-up service that was to be completed by 6am the next day. Paul's Rubbish Removal went out of their way to make sure that we were properly looked after and got the job done before the deadline. Many thanks!!
Wow… you guys made my life so much easier. We took a very long time searching for a good rubbish removal service in Gold Coast. So glad that we went with you guys!