We provide spring cleaning rubbish removal services at Paul's Rubbish Removal in Sydney!
Best Rubbish Removal Service For Spring Cleaning in Sydney
It's that time of the year again when you've accumulated a lot of memories over the year and your home is cluttered up again. What better time to clear it than with an annual Spring Cleaning?

Revitalise your home this Spring with Paul's Rubbish Removal Spring cleaning. We are happy to provide you with a once-a-year Spring Cleaning to completely remove your unwanted household items and give your home a head start for the year.

You may have considered purchasing some new furniture for your home but don't have any space. Why not get rid of your old furniture during this Spring? Paul's Rubbish Removal will hand remove and dispose of the bulky item for you. With us, we'll take care of everything for you and leave a clean and spacious area for your new couch.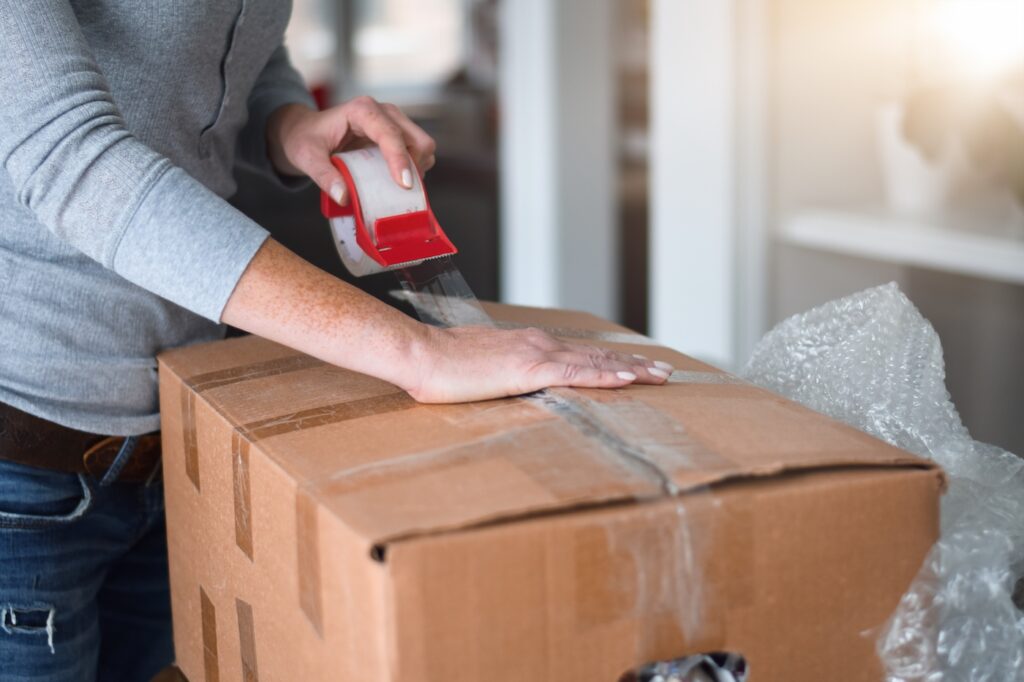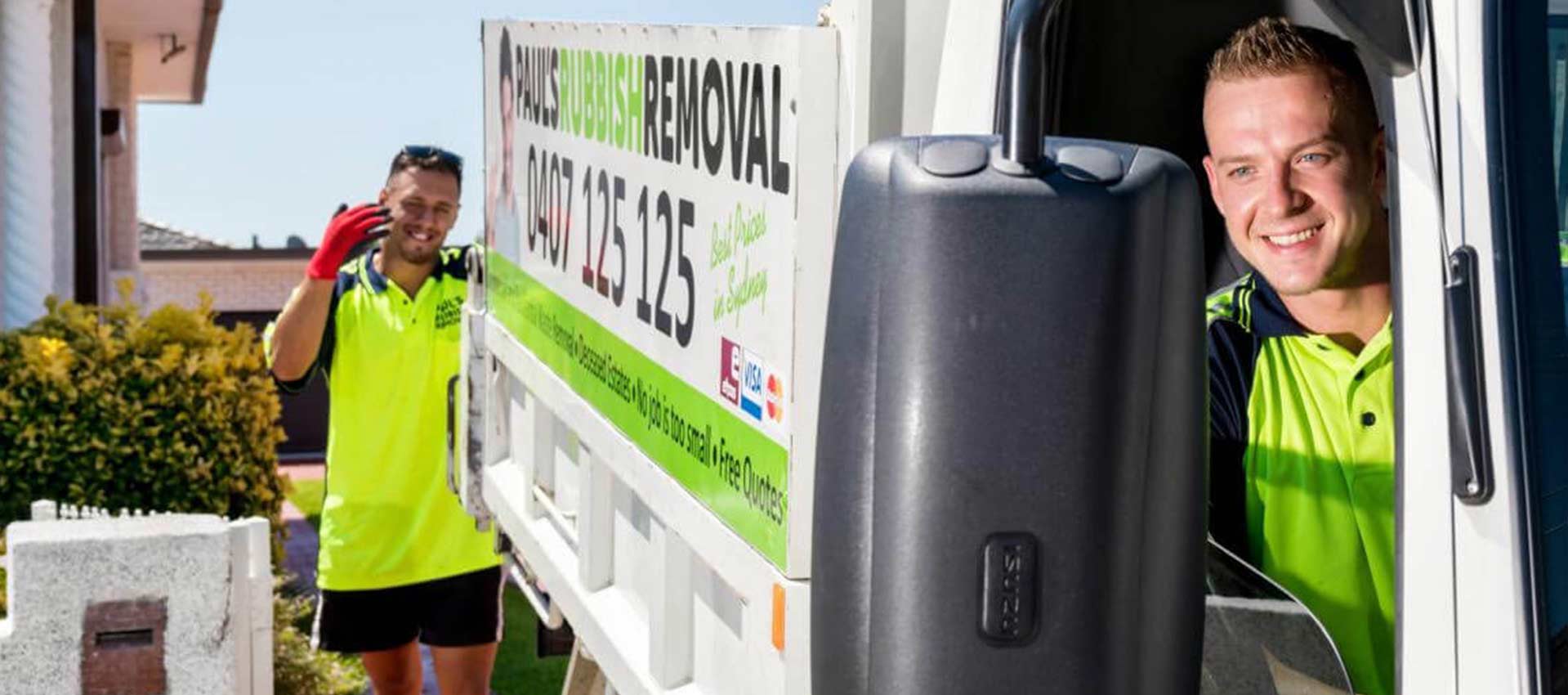 405 reviews on
I recently had the pleasure of hiring Pauls Rubbish Removal, and I must say, the experience was nothing short of outstanding. If you're looking for a reliable and efficient rubbish removal company, look no further!
Maxima Martinez
2023-06-08
Paul arrived extremely quickly and cleared both of my salons for a very affordable price. He and his team were professional, courteous and friendly.
Rowena Phillips
2023-05-25
Great service by the team to clear out an old storage unit. On time, courteous, professional team. Would highly recommend Paul's and will be using their services again soon!
Punctual and efficient moving by a friendly and professional team. Highly recommended. Friendly, respectful and pleasant to deal with.
Absolute legend our odds and ends removal was done quickly and at a good price. We will use Paul again in the future.
Super professional company, best rubbish removal company ive used to date, 100% highly recommend , clean and safe.will be definitely using them again the next time i need something removed
Paul's Rubbish Removal Sydney are a great team of guys who really care about their work. Steve and Michael don't just do the job, they do it well and look after you so you don't have to worry about anything. I highly recommend them!
This company were fantastic. They were very professional, efficient and friendly. They gave me a quote which was exactly what I wanted. When the day arrived they arrived early and set up quickly. They took away my rubbish very quickly and did not leave a mess behind. I would definitely recommend them to anyone needing rubbish removal Sydney.
What is Spring Rubbish Removal?
As the name suggests, Spring Cleaning occurs in Spring and is normally a once-off complete and thorough, deep cleaning to keep your home fresh all year round. With temperatures not too cold or too hot, it is the perfect weather to give your home full clearance from cluttered debris.
Unlike your other normal cleaning and rubbish clearance, Spring Cleaning goes to great lengths and efforts to disinfect and completely eliminate germs, grime and debris. This way, your house will be clean for the whole year and won't need to perform another deep cleaning and clearance for another year, thus your annual Spring Cleaning.
Why do I need Spring Rubbish Removal?
If you've never performed a Spring Clean before, this Spring is a great opportunity for you to do so. It is much harder to throw away oversized household junk due to laws and regulations than to collect and furnish your home with decorations.
Giving your home an annual Spring Cleaning provides your home and your family with a fresh start and a boost to adopting a healthy lifestyle. Regular cleaning just won't cut it. You only dispose of a few things and begin to accumulate junk faster than you know it.
With a deep Spring clean up, you completely declutter your life and change your thinking. There is a myriad of benefits to Spring Cleaning that will significantly lead you to a happier life.
What does Spring Rubbish Removal involve?
Paul's Rubbish Removal's spring cleaning involves hand removing any rubbish, waste or junk in your household including the garden, attic, basement, garage, living room, and bedroom and completely eliminating it by properly disposing of it with our trucks. Even the little household rubbish adds up to your Spring Cleaning. Our thorough Spring Clean means nothing goes unnoticed and every little detail will be completely cleansed.
Some of the common culprits that we take care of during our Spring Cleaning:
– Household furniture removal (couch, mattress, lounge, dining table, chairs, cupboards, wardrobes, cabinets etc.)
– White goods removal (refrigerator, dishwasher, air conditioner, washing machine, ovens etc.)
– Household junk removal (children's toys, food waste, paper scrap, drinking bottles, old clothes etc.)
And much more! We also help Sydney residents perform Spring Cleaning for an end-of-lease clearance, end-of-tenancy clearance and deceased estate clearance to completely clean out the property for the new tenants to move in.
Get Paul for fast rubbish removal during your upcoming Spring clean!
Paul's Rubbish Removal offers comprehensive Spring rubbish removal services to Sydney residents looking for an annual rubbish removal this Spring. We closely examine your home from head to toe to clean out every nook and cranny, leaving it completely rubbish-free.
Simply call us for a free Spring Cleaning quote today on 0407 125 125! Our services are tailor-made to match your requirements!
For immediate spring cleaning
removal service in Sydney
Sydney Rubbish Removal:
We Make It Easy
We provide unmatched, unbeaten Sydney junk removal pricing across all our services! You simply let us know what you need to be removed and we provide you with a no-obligation free quotation to get the job done.
Time is of the essence! Our friendly Sydney team will arrive on time and ready to load your junk into your truck with a smile. We can even load and go even without you being there, providing you with the ultimate convenience!
We clean your site to perfection! Say goodbye to your rubbish once and for all. We only leave when you are 110% happy with the job completed. That's our promise to you!
Call Paul today for a
free quote!
We provide affordable rubbish removal services to all suburbs across Sydney!
Here's how we make rubbish
removal a breeze
Extra discounts for returning customers
Free quote provided with all enquiries
No job is too large, small or difficult
Over 10 years experience in the trade
Quality rubbish removal service
Cheapest prices in Sydney
Complete rubbish clean-out
Removal of all rubbish types
Residential & commercial rubbish removal
Deceased estate cleanup and clearance
Hoarder rubbish clear out
White goods, garden waste & mattresses