Your two best options to deal with your rubbish that has accumulated at home is to either rent a dumpster or hire a rubbish removal company. These two processes differ in terms of the cleaning task that you have to do to remove your junk.
What is a dumpster rental?
In dumpster rental, the company is just providing you with a garbage receptacle for your rubbish. So, you're left with the daunting task of carrying and lifting heavy rubbish into the dumpster. 
There are different types of dumpsters that you can hire depending on the type of rubbish you'll collect like:
Residential dumpsters for domestic wastes

Construction dumpsters for remodelling wastes, construction and demolition debris

Heavy rubbish dumpster for bricks, concrete, and asphalt

Green dumpster for yard wastes
How Dumpster Rental Works
Renting a dumpster is an easy and smooth process. Before you call a dumpster rental company, you must know the kind of junk and how much rubbish you are going to dispose of. That way you would determine the size of the dumpster you'll have to rent. 
After settling everything, including the payment, the company will drop off the rubbish receptacle and then you'll take it from there. You can dump the rubbish you have at home and then just call the company afterwards, so they can pick up the filled bin and haul it away.
Dumpster Rental Costs
Renting a dumpster is the more budget-friendly option to deal with rubbish. This is because you'll only have to pay for the dumpster and nothing for the labour.
Dumpster rental can cost around $286 – $1958 per day. This price depends on the size of the dumpster container that you'll need and the duration of the rental. The bigger the capacity and the longer the rental period, the higher the costs.
Pros of Dumpster Rental
Aside from being the more cost-effective option, dumpster rental provides more benefits such as: 
Thorough junk removal because you have more time to rummage through your house and discard junk. 

Security and peace of mind, especially if you have trust issues. With hiring a skip bin, strangers won't run around your house to collect rubbish since you will do it yourself. 

Environment-friendly. Dumpster rental companies ensure that everything recyclable in the junk you dispose of will be recycled. 
What is Rubbish Removal?
Rubbish removal is the more convenient option for you if you don't want anything to do with the rubbish you have at home. In this kind of service, the rubbish removal company sends out their team of expert rubbish removalists so that they can collect your waste thoroughly, segregate them, transport, recycle, and dispose of them accordingly. 
How Rubbish Removal Works
In terms of the work you'll have to do, you're basically left with nothing when you hire rubbish removalists. All you have to do is to call them, book an appointment, and pay them. They will be right at your door to deal with all the clutter you have at home and leave your place as clean and rubbish-free as possible. 
Rubbish Removal Costs
The cost of availing rubbish removal services depends on many factors such as the volume and the type of rubbish that you want them to remove. The company needs to assess the junk in your property and then provide you with an estimate of the price for their service. 
Pros of Rubbish Removal
With hiring a rubbish removal service, you don't have to do anything but relax. The professional rubbish removal team will take care of all your junk for you efficiently. Aside from this, rubbish removal is also:
Environment-friendly because all of your junk is segregated and then recycled and disposed of accordingly.

Safe. You're safe from accidents and cuts that you might incur if you remove junk on your own because you won't have to do the dirty work. Don't worry about the rubbish removalists either because they have protective gears so that they can perform junk removal safely.
Conclusion
Hiring a trusted and efficient rubbish removal company is more preferable than renting a dumpster. Although this may relatively cost more, the convenience that rubbish removal companies offer is worth your every penny.
Paul's Rubbish Removal is one of the leading rubbish removal companies in Sydney. Our team of expert rubbish removalists will do all the dirty and heavy lifting work for you so you can just sit back and relax as we take away all of your rubbish problems.
All you have to do is to give us a call, and we'll be right in your front door at your request. Call us now on 0407 125 125 to get a free quote or email us your enquiries at info@paulsrubbish.com.au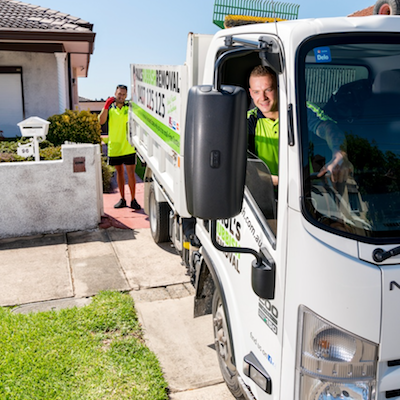 Excellent service, quote given on the spot for major clean-up of household throw-outs. The team provides quick, efficient and courteous removal! Very satisfied customer.
You guys are great, I'll happily recommend you. I just wished I had found you sooner. I felt your price was a little too low when you quoted… so I didn't think you would do such a good job… well done for proving me wrong.
Paul, sensational job as always, love how easy you make it look. Definitely won't hesitate in calling you again should either my family or friends need rubbish removed. Thanks again!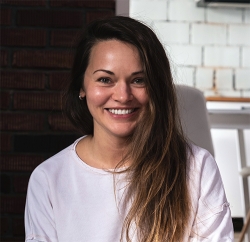 Latest posts by Sarah Ann
(see all)