Hoarder Rubbish Removal & Clean Up Services Sydney
We are experts in offering the best hoarders rubbish removal services in Sydney!
At Paul's Rubbish Removal, we have experienced experts who go the extra mile to ensure that your place is completely spotless from rubbish, junk or any unwanted goods that have been hoarded.
We understand that hoarding habits are achieved through long periods of time. Many people hoard items without even knowing they do. We all build sentimental value with our properties and sometimes it does get hard to throw things away.
If you or someone you know needs to have their property completely cleaned up, then we're the guys to call!
Our Hoarders Rubbish Removal Service, Best Price & Most Reliable Service
Our experts have been removing hoarders rubbish for over 10 years. We have helped people from different walks of life keep their homes and offices clean. There is no type of hoarded rubbish that we cannot handle. Simply get in touch with us, let us know what needs to be removed and the size of the hoarded belongings and we'll provide you with a quotation.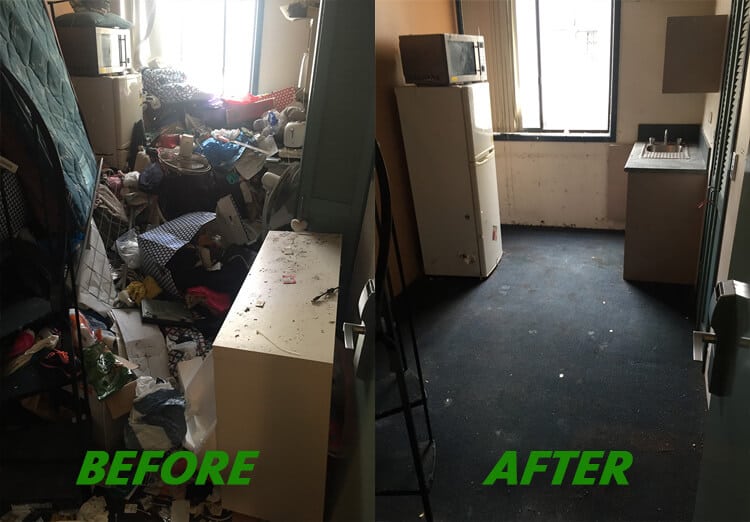 We remove all types of hoarded rubbish and junk!
Our experts are prepared to remove any type of hoarded rubbish or junk. Our company is fully equipped to help you remove different types of rubbish. For instance, we can help you remove office rubbish, rubbish from your kitchen with other types of rubbish. Some rubbish will require careful handling. Don't be worried as we will do our utmost best to ensure your day-to-day activities are not disturbed as we remove your rubbish.
Why Choose Us For Hoarders Rubbish Removal
1. Customer Satisfaction Guaranteed
You should only pay for services you've used once you are fully satisfied. Our experts are through our rubbish removal processes. We've removed rubbish from hundreds and thousands of sites in the past and we're confident we can do the same for you.
Once our team have finished loading up your hoarded rubbish into our trucks, we will tidy up after ourselves. We only leave when you are 110% satisfied with the job complete.
2. Always on-time
We offer a 15 response time with all hoarding rubbish removal enquiries! That's right, we'll respond to you in just 15 minutes!
We understand that some customers may require urgent rubbish removal services. That's why we work around the clock to ensure that you get the service you need – always on-time and reliable. That our promise to you.
3. Best prices & free quote
When you call us for a hoarders rubbish removal we will provide you with an obligation-free quotation at the absolute BEST and CHEAPEST PRICE! That's right, don't overpay to remove hoarded rubbish in your area.
Call Paul's Rubbish Removal on 0407 125 125 and get a FREE HOARDERS rubbish removal quote today!