Office Rubbish Removal Sydney
GUARANTEE same-day rubbish removal!
Free Quote
Commercial Removal
Fast & Friendly Service
10+ Years Experience
Cheapest Prices
Always On-time
Office Rubbish Removal Sydney
GUARANTEE same-day rubbish removal!
Free Quote
Local Rubbish Service
Fast & Friendly Service
10+ Years Experience
Cheapest Prices
Always On-time
Office Rubbish Removal
Most companies are often busy improving business practices and taking care of customers to notice that office rubbish and junk can slowly build up over time. Other businesses might have completed huge renovations and upgrades and are now left with piles of rubbish taking up valuable space.
It is easy for rubbish to build up around your office or commercial space without realising it. This is especially the case where there are a lot of employees conducting work. It is easy to play the blaming game and point fingers without owing up any responsibility.
Office Junk Removal Sydney
Nonetheless, having rubbish and unnecessary junk in your office or commercial space can have a negative impact on workers and the environment. Clearing it out can significantly have a positive impact. Workers will feel stress-free and more productive. They will be able to focus on the more important job rather than worrying about the pile of mess that is blocking their access to the printer.
Clearing the mess in the office is the perfect solution. Got large junk? Or just rubbish scattered everywhere? Need it gone immediately? Paul can help!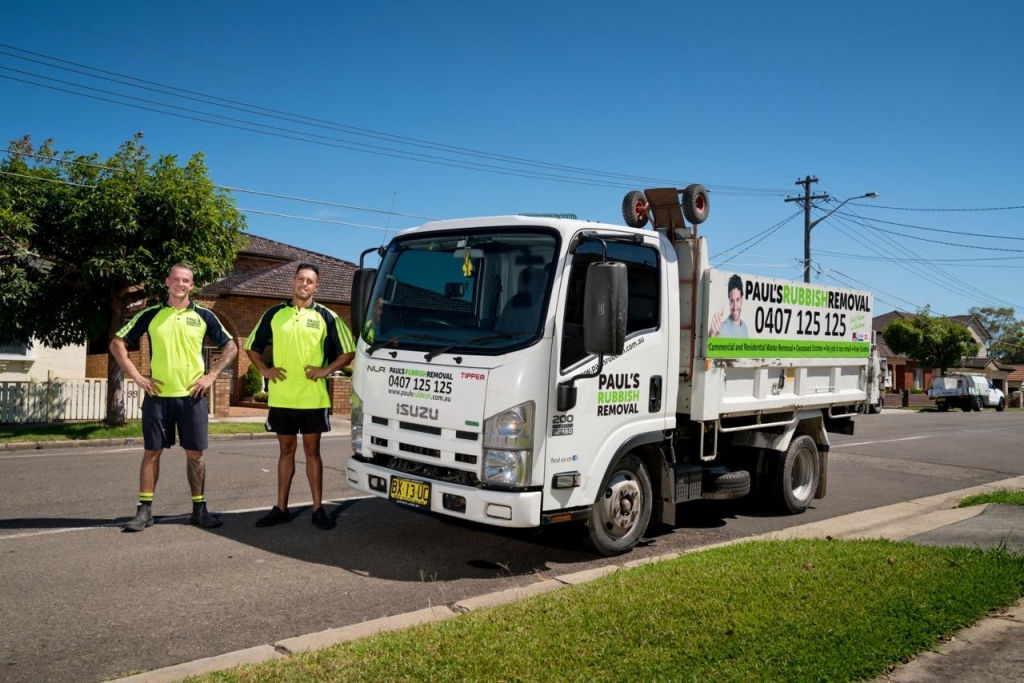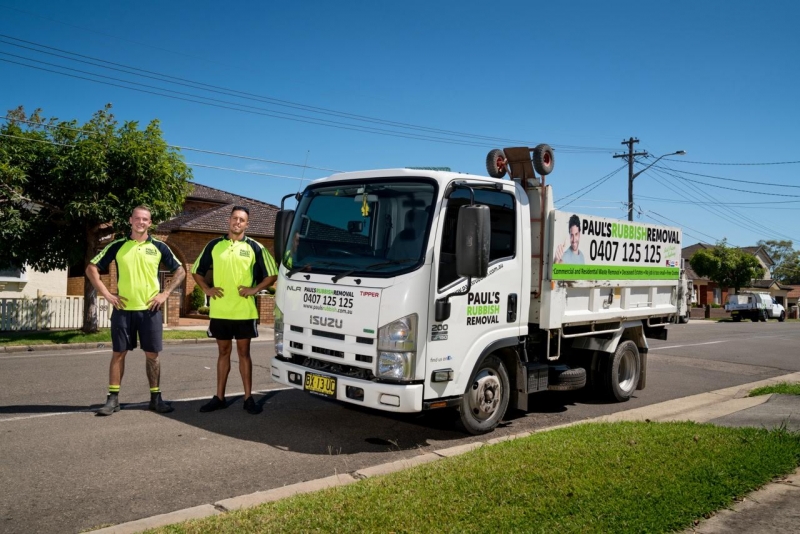 Commercial Waste Pick Up
We provide full commercial waste removal services to both small and large corporate spaces. Common types of commercial space we provide rubbish collection services to include warehouses, factories, commercial buildings, offices and more.
Depending on the size of your commercial junk, we are able to deploy a large commercial truck and additional manpower to suit. Please let us know of your load and we will organise accordingly.
No matter how big or small your commercial waste, Paul's Rubbish Removal is the team to call.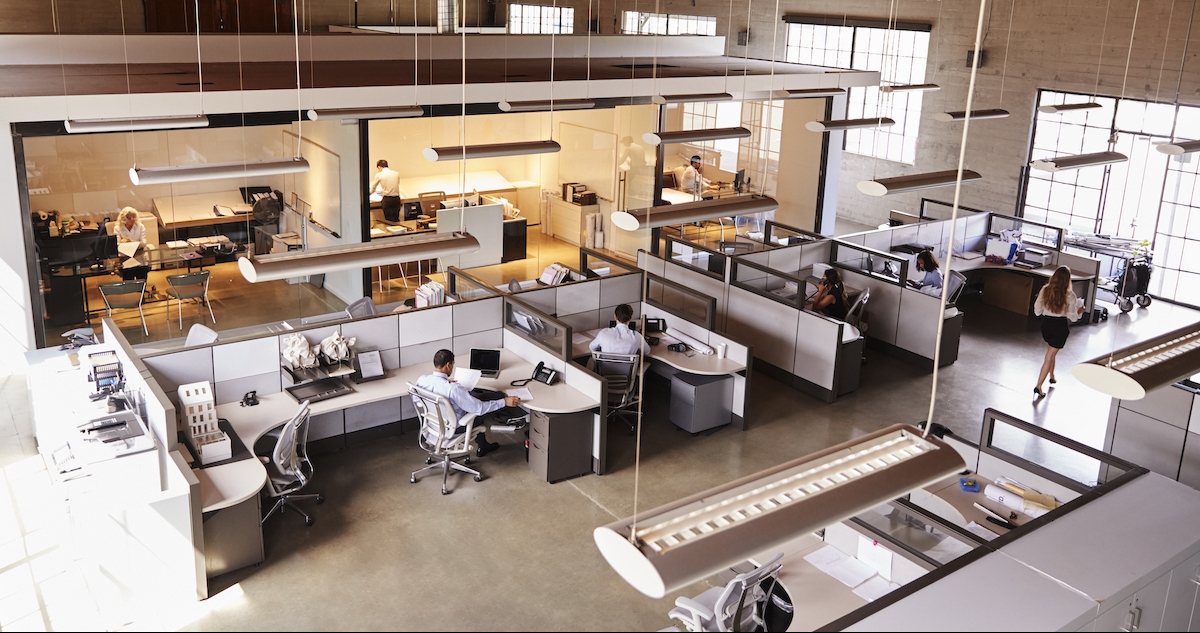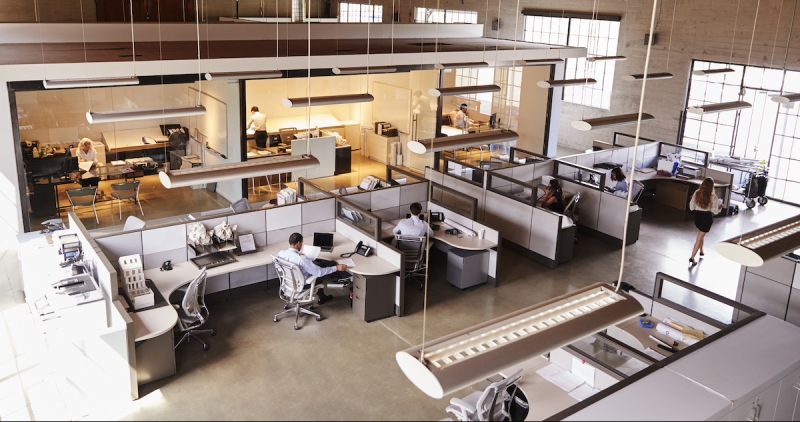 Cheap Office & Commercial Removal Sydney
Paul's Rubbish Removals offers the lowest rates on office and commercial rubbish removals in Sydney. No matter how big or small the job is, Paul is the man to call. We will ensure all your office rubbish is recycled and disposed of properly while leaving your office as spotless and clean as possible when our job is done.
Here are the 5 types of office junk that can easily be found at any office throughout Sydney. Other than that, we will hand removal and collect any office rubbish including:
And more! Just let us know what we are dealing with and we'll provide the necessary tools to handle it.
How we do commercial waste removal better
Paul has been servicing the Sydney region for more than 10 years and has completed hundreds of office rubbish removal jobs. From the smallest jobs to the most demanding of work, Paul has always got the job done! We are simply the best in the business when it comes to rubbish & junk removal in all of Sydney.
For a fast FREE QUOTE or for more information about Paul's office rubbish removal services, simply call Paul today on 0407 125 125.
Paul not only takes care of all your office rubbish removal requirements, we also specialise in household rubbish removals and construction site rubbish removal services.
For immediate office rubbish removal service in Sydney please call Paul today on 0407 125 125 for a FREE QUOTE.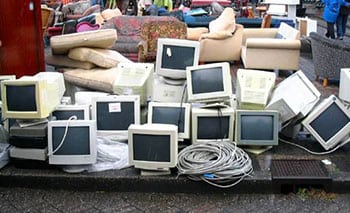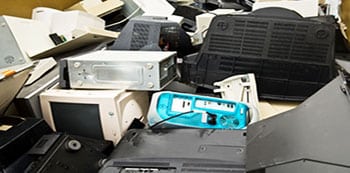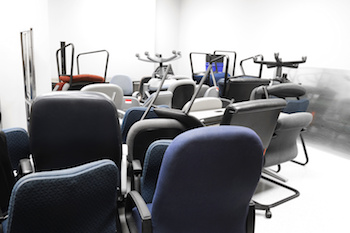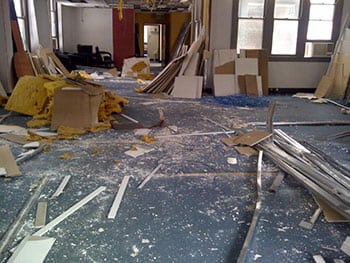 Frequently Asked Questions
How much will it cost me to remove office equipment?
Paul's Rubbish
2019-06-07T11:31:43+10:00
The cost of office equipment removal will vary depending on a number of factors such as your office location and the volume of equipment to be removed. While we pride ourselves as a rubbish removal company in Sydney, we actually cannot tell how much it would cost you to remove unwanted furniture from your office, if we do not know the exact volume.
That's why we often encourage our clients to call us and we'll provide you with an estimated free quote. We'll have to ask you a few questions to get to know exactly what you want and it will help us come up with a fair cost estimate.
Give your local Rubbish Removal a call now
For any Office Rubbish Removal job BIG or small
Strong reasons to choose Paul's Office Rubbish Removal Service
Complete rubbish clean-out
Removal of all rubbish types
No job is too large, too small or too difficult
Extra discounts for returning customers
Free quote provided with all enquiries
Over 10 years in the rubbish removal trade
Same-day rubbish and waste collection
CHEAPEST PRICES in Sydney