Sydney's Cheapest &
Most Trusted Service
Guaranteed Same Day Service
Construction Rubbish Removal
Guaranteed
Same Day
Service
Sydney Construction Rubbish Removal
Construction and demolition materials usually consist of heavy bricks, timber, concrete, rubble, steel, plastic and scrap metal junk. These materials are left behind when jobs are completed, requiring full work-site cleanups. Tradies often don't clean up after they are finished with their installation jobs. This is where Paul and his team come in to assist you in the construction site.
We provide construction waste removal all throughout Sydney for all types of sites
It doesn't matter where your construction site is in Sydney, we will attend at the best time that suits you to start clearing the rubbish. We cater to all types of projects such as refurbishments, demolition jobs, renovations or excavation jobs and all sizes large or small.
We have the manpower and tools to get your hard waste removed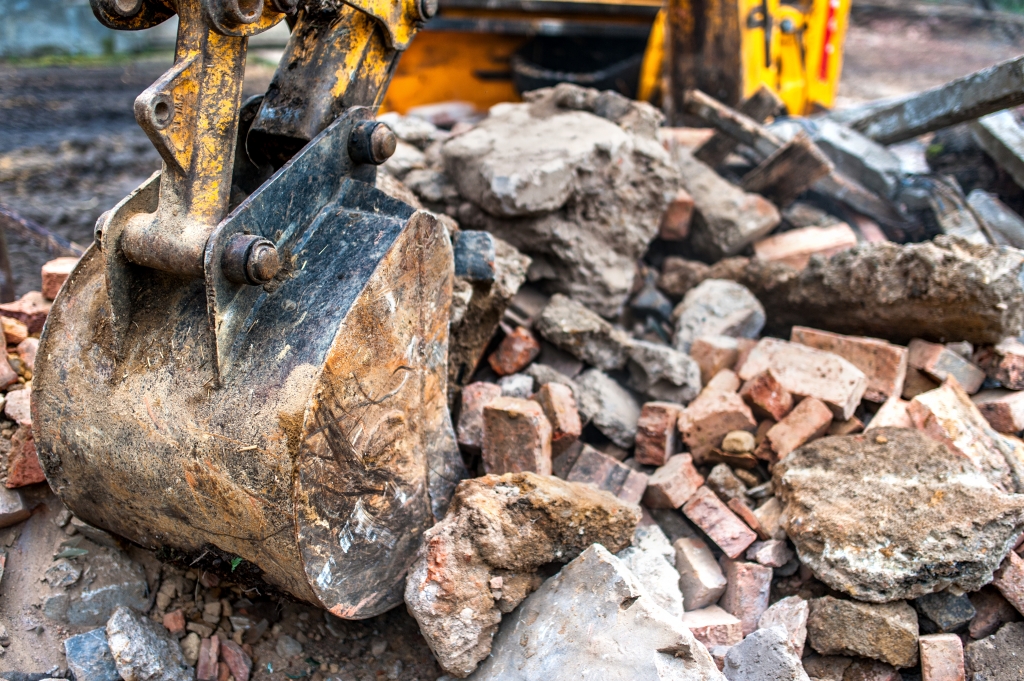 Paul's Rubbish Removal specialises in the comprehensive removals of construction and demolition rubbish. We understand that such waste can be very dangerous to remove, without proper safety equipment and expert know-how can often lead to hazardous situations. However, you can rest assured that all of our team members are fully qualified for the job on the construction site. They have been trained and educated to handle all the removal tasks in the safest methods adopted.
Same-day construction waste removal, we come to you!
We work around the clock to ensure that we remove all your junk from the workplace. Whether you need it to be gone by the early morning or late afternoon, our team will be sure to get the site cleared for you to carry out your tasks. This way you won't have to worry about any delays on your project. Nothing beats the amazing feeling of a clear and tidy worksite.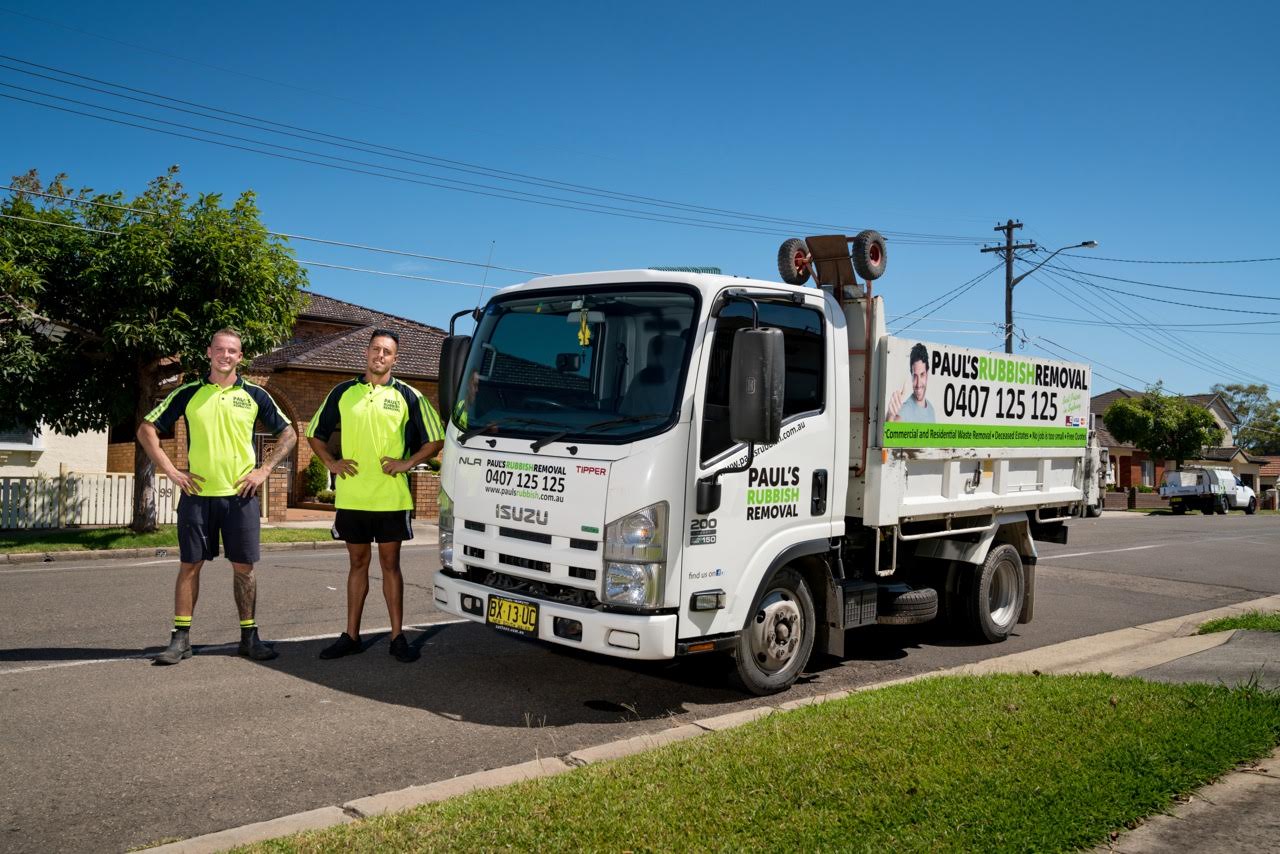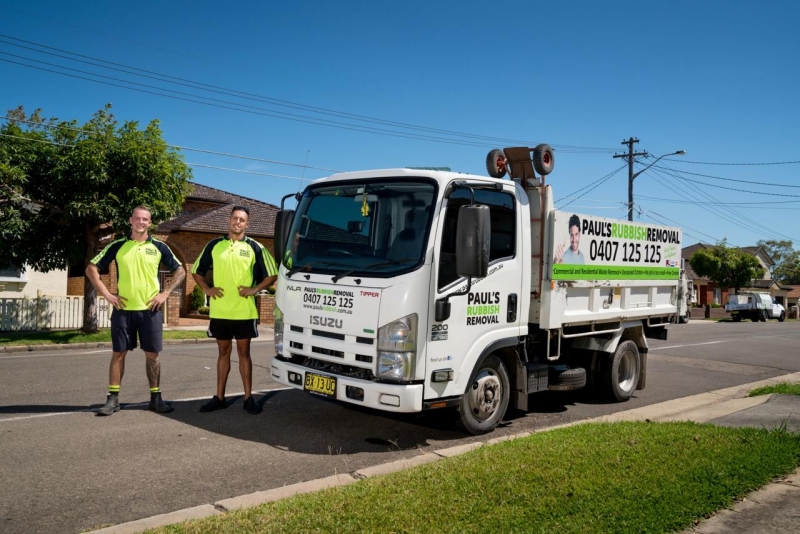 Get rid of your construction waste in a safe and efficient manner
Paul will work hand-in-hand with you to ensure all waste is removed safely and effectively. We can quickly and efficiently provide large skip bins, builder bins and large rubbish removal trucks to cater for construction waste. There is no junk that is too big for us to dispose. We've dealt with all types of garbage removal jobs over the past 10 years.
All construction and renovation waste is recycled where possible
We work very closely with rubbish depots to ensure your construction waste is discarded properly or better yet, recycled where appropriate. We are serious when it comes to protecting our environment and take every step to ensure that our waste does not negatively affect the future generations.
Call us today, Paul and the team will have your construction removed today!
Paul's Rubbish Removal have cleaned up many construction sites in the past. We ensure a quick and tidy removal of all waste. For more info about our construction rubbish removal services, or to simply grab a free quote, please call Paul today on 0407 125 125.
Not only do we do construction rubbish removals, we also provide full office rubbish removals, deceased estate junk removal, household rubbish removals, garden waste removal, white goods removal, end of lease rubbish removal services.
For immediate construction rubbish removal service in Sydney please call Paul today on 0407 125 125 for a FREE QUOTE.
Fantastic Service, called at 10am and by 2pm the boys had quoted and completed a very large job that I had. So happy with the service, cleaned up afterwoods as well. Would highly recommend them to anyone. Fantastic.
Paul, sensational job as always, love how easy you make it look. Definitely won't hesitate in calling you again should either my family or friends need rubbish removed. Thanks again!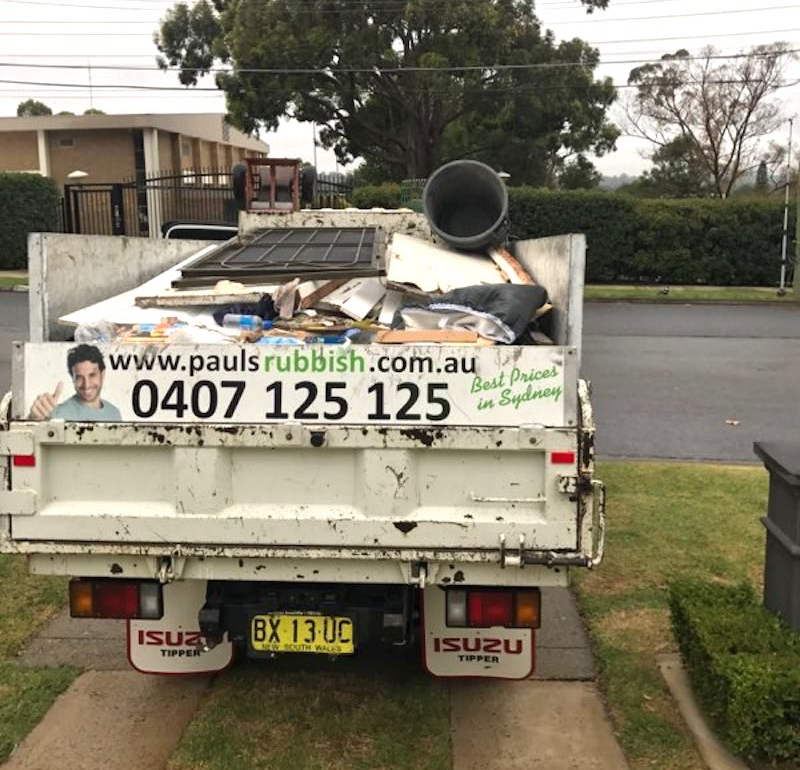 Frequently Asked Questions
Can you collect construction waste right now?
Paul's Rubbish
2019-06-25T09:06:16+10:00
Yes, we offer same-day construction rubbish removal services. At Paul's Rubbish Removal, we work around the clock to ensure that we remove all your construction waste.
As a company, we fully understand that you work on a tight schedule and you're always busy. We don't want to waste your time and that's why we are flexible enough to work around your schedule. If you want us to collect your construction waste today, worry not we will get it done immediately.
Call us today on 0407 125 125 and we will be on our way right away.
Related Construction Resources
Give your local Rubbish Removal a call now
For any Construction Rubbish Removal job BIG or small
Strong reasons to choose Paul's Construction Rubbish Removal Service
Complete rubbish clean-out
Removal of all rubbish types
No job is too large, too small or too difficult
Extra discounts for returning customers
Free quote provided with all enquiries
Over 10 years in the rubbish removal trade
Same-day rubbish and waste collection
CHEAPEST PRICES in Sydney