Piano Removal & Disposal Sydney
GUARANTEE same-day rubbish removal!
Free Quote
Local Rubbish Service
Fast & Friendly Service
10+ Years Experience
Cheapest Prices
Always On-time


Sydney Piano Removal
Do you feel it's the right time to wave your piano goodbye? Paul's Rubbish Removal can help you by doing the heavy lifting.
Whether you're tired of your old piano and want to replace it with a new one or looking to get rid of it, our piano removal services can be of great importance. In addition to the fact that pianos are heavy objects, you want to protect anyone in the house from getting injured or from damaging your property.
At Paul's Rubbish Removal, we can remove your piano but also discard it in an environmentally-friendly and safe manner.
Getting rid of your piano can be a tricky undertaking. That's because these gorgeous instruments can be heavy and very difficult to remove and discard. And because you do not want to injure your back trying to move such a heavy object, you should seriously consider hiring Paul and his team of highly experienced removalists.
We have appropriate vehicles and manpower so that we can load and move heavy objects. We specialise in making difficult activities such as disposing of your piano as easy as possible.

Here are some reasons to hire us
Our Experts are Highly Experienced
In addition to having been in this industry for years, we have helped several clients to remove and dispose of their pianos. In short, we have immense experience in dealing with heavy and delicate objects such as pianos. As such, we would be delighted to speak to you and offer our piano removal services.
You'll be working with Professionals
Imagine how difficult it is to get your piano into your house. The truth is, removing it will not be easy either. Our team of piano removalists will save you from this stress. They not only have the expertise to handle such objects but also have the equipment to safely and quickly haul away your old or damaged piano from your home.
We offer Same-day Services
There's no doubt that a piano can take up more space, especially if it's no longer in use. This can be frustrating. To help you deal with this problem, we offer same-day piano removal services. When you call us today, we will come and remove your piano within 24 hours. At Paul's Rubbish Removal, we offer 24-hour piano removal services.
Do you want us to remove your piano early in the morning, in the afternoon or late at night? No problem. We are flexible enough to work around your schedule.
Our Piano Removal Services are Quite Affordable
As a leader in this industry, it's in our core belief that rubbish removal should be one of the most affordable services. That being said, our piano removal services are the most affordable in Sydney. Whether you have a grand piano, a player piano or an upright piano, we will handle everything at a quite affordable rate.
We can Recycle or Donate Your Piano
Generally, you can either choose to donate or dispose of your piano. Whatever your decision, we can help you handle your piano in the right way. While we fully understand that our piano removal service might be your last resort, we'll always do everything in our capacity to ensure that your piano is recycled in an eco-friendly manner. That means that we won't just dump your piano in the landfills. Instead, we will use our local connections to ensure that your piano is recycled properly.
Whether your piano is located in North Sydney, Western Sydney, the Eastern Suburbs, Inner West, Northern Beaches or South Sydney, we'll be readily available to take your unwanted piano from you. We'll arrive, do all the work for you and then leave you with a clutter-free and beautiful home.
If you're looking to get rid of your old piano but do not want to hurt your back or deal with the hassle of donating or selling it, Paul will be delighted to help you. We will help you to remove and dispose of your piano in an eco-friendly way.
All you have to do is call us on 0407 125 125 and we will contact you with a FREE QUOTE. We offer the best prices in Sydney and you'll never regret choosing us!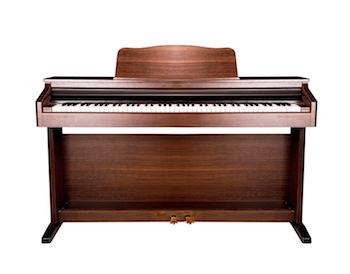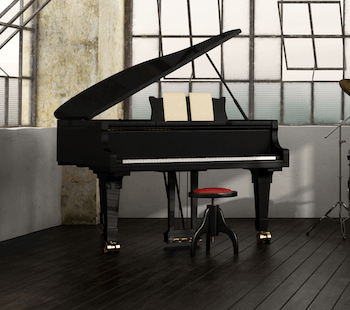 Call Paul today for a free quote!
We take it all no matter how big or small
Here's how we make rubbish collection a breeze
Extra discounts for returning customers
Free quote provided with all enquiries
No job is too large, small or difficult
Over 10 years experience in the trade
Same-day rubbish and waste collection
Cheapest prices in Sydney
Complete rubbish clean-out
Removal of all rubbish types
Residential & commercial rubbish removals
Deceased estate cleanup and clearance
Hoarder rubbish clear out
White goods, garden waste & mattresses