Rubbish Removal vs Skip Bin Hire
Did you know that every year the average Australian family produces enough rubbish to fill a three-bedroom house, producing about 2.25 kg of waste each per day? - coolaustralia.org
Rubbish comes in all forms of size and shape and appears in all aspects of our lives such as in our homes, at the office, on a construction site and even at a recently deceased estate.
Whether is it something old that you have hoarded for many years or simply new rubbish that has been accumulated recently, there are two main methods that you can use to get rid of the junk. Hire a rubbish removal service or hire a skip bin? That is the question.
Skip Bin Hire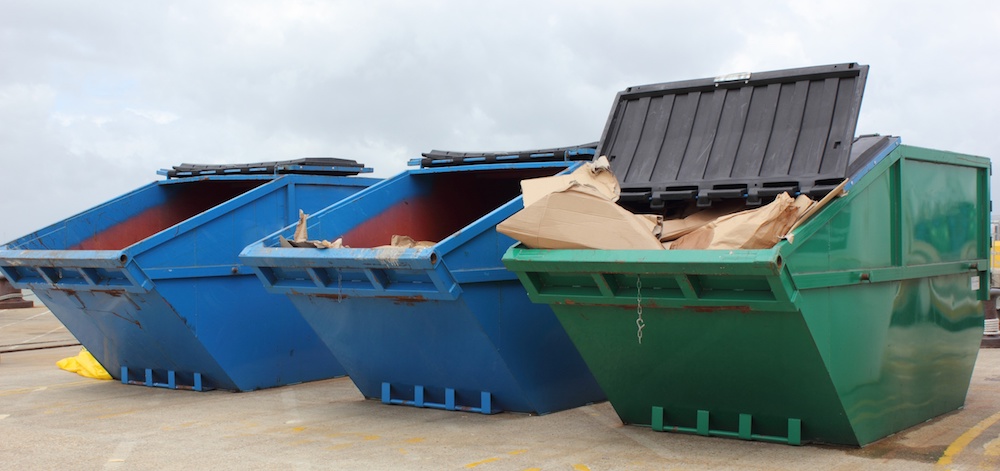 Hiring a skip bin is a cost-effective way to remove rubbish yourself. So why are there rubbish removal companies in Sydney?
Not everyone in Sydney can afford the luxury of having a skip bin in front of their home or office. It requires a lot of space. Not just any area for the bulky metal container, it requires to be placed on a levelled surface, accessible for the loading truck and away from the public roadways such as footpaths or driveways.
If it isn't on your front lawn then the big and unattractive bin will be sitting on the street. You will then be required to obtain a council permit for your skip bin that is sitting on the public property. Neighbours will have a conflict of interest by this which can be a real burden.
You will also have to struggle with dragging your garbage all the way out to the street to throw it away. Chances are there will also be rubbish dumped from the people within the neighbourhood into the skip bin that you paid for with your own money.
Speaking of money, most skip bins have restrictions on things that can be placed into the container. Items such as carpets, paint, hazardous materials etc. will often incur additional fees that you might be unaware of. Furthermore, skip bins can take a long time to arrive and be removed. They often take longer than expected which can have a big impact on delaying your schedules and plans.
Rubbish Removal Services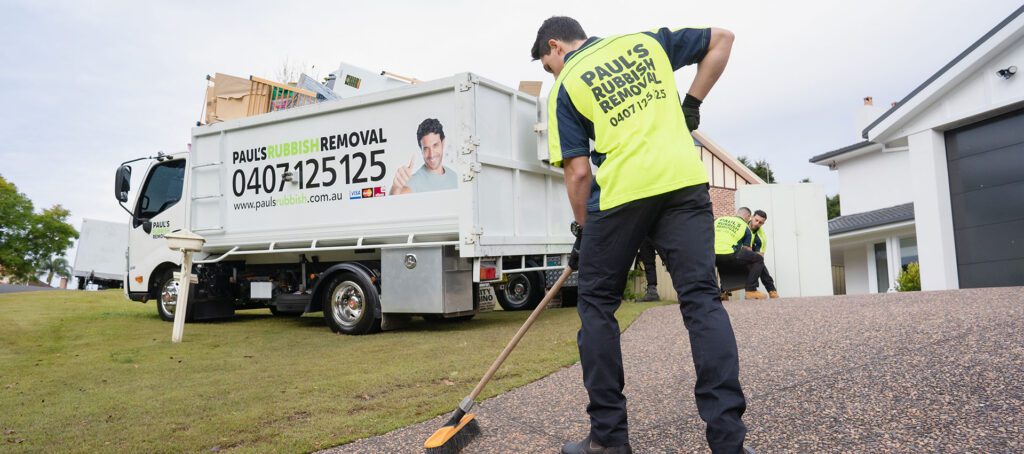 What is a rubbish removal service?
A rubbish removal service is when someone comes to hand load your garbage from your household, office, construction site or deceased estate onto the trucks that they arrived in. They take whatever you tell them so you get to control what needs to go and what can stay.
How much does a rubbish removal service cost? The price for a removal service is depended on four main factors that attribute to its cost. Check out this article for more information about the cost of a rubbish removal service.
The biggest advantage of using a removal service is that you don't have to break your back cleaning out your junk. Hire someone to do it for you so that you don't get injured. This is something to keep in mind when you need something bulky and heavy removed.
Not only will this save you from getting injured but also saves you a lot of time. This is very convenient for those living in Sydney who don't have time to discard their large pile of garbage. A junk removal service will do everything for you, from carrying the trash to taking it away without you having to do a thing!
Conclusion: Rubbish Removal vs Skip Bins
There is a growing interest in rubbish removal services due to its convenience and affordability for people with a busy lifestyle. Skip bin also introduces issues such as people dumping their junk and space for the large fussy metal container which further adds to the appeal for rubbish removal services.
The convenience means that you don't have to get your hands dirty. We do that for you! We will arrive at your location on the day that you contact us, hand load the rubbish onto our trucks and leave with the junk so that you never have to see it again.
For all your junk removal in Sydney, call Paul's Rubbish Removal on 0407 125 125 for a free quotation today!!