Sometimes, laziness in finding a trash can is one way of contributing to the rising number of rubbish every year. People think that if they drop plastic wrappers on the streets or let a few napkins get swept by the wind, it is not affecting the environment at all. But the problem is, there are billions of people who think the same way.
It is known that almost 70% of the world is water in the form of the ocean, seas, lakes and rivers, etc. All these bodies of water provide an essential part in supporting the ecosystem and the people's livelihood.
As people continue to dump rubbish in the ocean recklessly, we are accountable for slowly killing the marine habitats and the endangered aquatic species. Even the ocean — their home, is no longer a safe place for living creatures because of us — humans.
Rubbish Statistics in the Ocean
Often, people don't think of the latter when disposing rubbish in the ocean. But through the growing statistics of waste in the ocean, you can get a clear picture of the garbage's effects towards marine species and oceanic ecosystems. Here are some of the contributing rubbish that continuously threatens marine life and safety.
Plastics
Plastic trash is among the threats that have the greatest potential to harm the marine environment. With an estimated 5.25 trillion pieces of plastic debris in the ocean every year, a mass of 269,000 tons in the surface of the sea, and four billion plastic microfibers per square kilometre litter the deep sea, marine species are really at risk.
Moreover, about 500 billion single-use plastic bags are used by shoppers per year. This translates to approximately 1 million bags per minute across the globe, or 150 bags per year for every person on earth.
For Australia alone, people use 6.9 billion plastic bags a year, 3.6 billion of which are plastic shopping bags. When you put together 6.9 billion plastic bags end on end, they 'd travel 42.5 times around the world. And if these plastic bags are not in landfills, they'd be floating in the sea instead.
Cigarette Butts 
Cigarette butts are the most littered trash on the planet. They are created from tiny plastic particles that take decades or more to decompose. If a fish absorbs the chemicals from the cigarette butts, this can affect human health if they end up on a dinner plate.
Every year an estimated 5.6 trillion cigarettes are smoked, and about 4.5 trillion of which are an eyesore on the streets, parks, beaches, waterways and the ocean. In Australia, approximately 7 billion of the 24 billion filtered cigarettes sold every year are thrown everywhere.
While many smokers often dispose of their cigarette butts directly to the beach, other filters make their way to the ocean through storm drains, streams and rivers. And once the butts are in the ocean, it will slowly dissolve and release the chemicals they absorbed from the tobacco — such as nicotine, arsenic and lead. 
Plastic Bottles
The beverage bottle industry has expanded rapidly in the past few years. The popularity of plastic bottles today means we can find it almost everywhere we go.
Every second, it is estimated that there are 20,000 plastic bottles that are purchased around the world. Along with this, it is 8 million tons of plastic bottles thrown in the sea every year. If this continues, we can expect that there will be more plastic bottles in the sea than fishes in 2050.
Plastic bottles are made from polyethylene terephthalate ( Pet) that are recyclable. But due to growing numbers across the globe, efforts to collect and recycle the bottles fail to keep up. That is why billions of plastic bottles are now floating in the ocean.
Snippets of Rubbish Effects in the Ocean
The reckless human activity has severely affected the oceanic environment, threatening the aquatic species, including humans. The growing numbers of rubbish thrown in the ocean are alarming. If the garbage continues to rise, the following effects will carry on for even the worst result. 
Marine creatures Die from Plastic Entanglement
Plastic threatens the life underwater right from smaller fishes to huge mammals and amphibians in several ways. Statistics say that around 1 million seabirds and 100,000 marine mammals are killed each year due to plastic intakes. Unfortunately, due to the million tons of rubbish thrown everyday many marine species are on the verge of extinction.
Plastic Ingestion Leading to Digestive Problems
Plastic ingestion by marine animals causes serious intestinal issues that go mostly untreated. Plastic intake by all forms of fish yearly corresponds to several tonnes. In addition, this also extends the danger across the food chain, to larger fish and marine animals.
Sea Turtles: Unfortunate Victims 
Aside from fish, sea turtles are the other unfortunate victims of plastic waste in the oceans. Sea turtles, similar to fish and other aquatic creatures, often ingest plastic waste as food that leads to blocking in the gut, ulceration and ultimately to death. 
Human Rubbish Affecting Humans
Ocean pollution affects humans first through marine life. When people eat seafood that has been jeopardised by microplastics, we mainly eat plastics. It is suspected that exposure to plastics can lead to complications in health such as infertility, asthma and even cancer.
Conclusion
Tons of rubbish goes into the ocean because of us. Whether we mean to litter or not, the beautiful beaches and picturesque coastlines are still tainted with the increasingly urgent waste crisis. By taking a small change in dealing with our rubbish, we could help reduce the increasing statistics of waste every year.
At Paul's Rubbish Removal, keeping your waste issues manageable is one of our responsibilities. Since it is not only humans but also wildlife that gets affected every day by the increasing number of wastes in Australia.
With us, you will be guilt-free for contributing waste from oceans. For more information about rubbish collection services, give us a call at 0407 125 125 or send us an email at info@paulsrubbish.com.au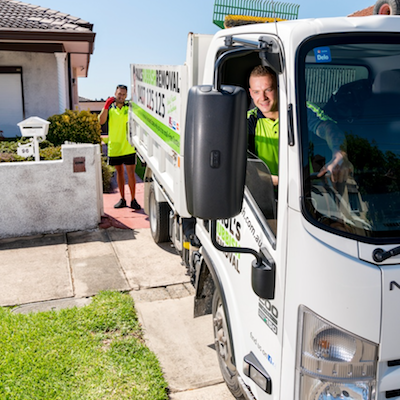 Excellent service; quote given on the spot for major clean-up of household throw-outs. The team provides quick, efficient and courteous removal! Very satisfied customer.
We needed a few boys to come down to the building site and remove large amounts of materials after the demolition. Paul was very friendly and gave us all the info we needed. We scheduled for him to come down on the same-day as it was an urgent job. Not only did he arrive on-time and got the job done, he very professional throughout the clean-out and managed his team very well. Top job mate!
Paul did a splendid job with cleaning out our backyard. We had old fridges, computers, microwaves, timber flooring and heaps of other junk left over from our house renovation. Paul was quick to provide advice and how much it'd cost to get everything cleaned up. He arrived at a time which suited us best and left absolutely no rubbish behind. I can not stress how happy we are now that our family home is junk-free! Thank you!
Wanted to say a big thanks to Paul and his team for sorting out our rubbish on such late notice. Paul provided a fast and affordable quote, arrived on-time and had our rubbish totally removed within the time-frame we had given them. Can't fault these guys whatsoever!
You guys are great, I'll happily recommend you. I just wished I had found you sooner. I felt your price was a little too low when you quoted… so I didn't think you would do such a good job… well done for proving me wrong.
Paul, sensational job as always, love how easy you make it look. Definitely won't hesitate in calling you again should either my family or friends need rubbish removed. Thanks again!
Dear Paul, My husband told me what a great job you did in the kitchen, I got home and found every bit of our demolished kitchen removed and I just wanted to write and say thank you for doing it so quickly, thoroughly and for cleaning up afterwards as well. I would have no hesitation in recommending you. We both felt your price was very reasonable too. Many thanks.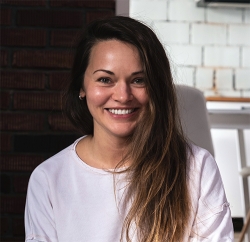 Latest posts by Sarah Ann
(see all)