Woollahra Rubbish Removal
Looking for a rubbish removalist in Woollahra? Paul's Rubbish Removal is the team to call!
If you have endless rubbish piling up at your Woollahra home then it's time you call Paul's Rubbish Removal. Our team of friendly Woollahra removalists are equipped with years of experience within the industry. Whether you're looking for a one-off job or a continual cleaning job in Woollahra, we're the team for you!
First Choice Woollahra Rubbish Service
We focus on three types of rubbish and junk removals. This includes residential rubbish removals, construction site rubbish removals and office rubbish removals. Having serviced Woollahra and all its surrounding suburbs, we're confident our team of locals professionals will get your rubbish cleaned in no-time.
Most Trusted & Reliable Rubbish Removalist in Woollahra
At Paul's Rubbish we believe in serving locals the right way. When you call us, we're essentially calling a team who pride themselves on their ability to get the job done. We do not leave trash or junk lying around once the job is complete. We clean up thoroughly and ensure your 100% satisfied with the job before we take our leave. We do not surprise with you any hidden fee or costs and will always be completely transparent to you about all costs involved.
Book Paul's Rubbish Removal in Woollahra
Getting your property cleaned has never been easier. Once you've called us, we will book you in for a time and location. We provide an obligation-free quote and our team of Woollahra rubbish removalists will be with you before you know it!
Call Paul today on 0407 125 125 for a free quote on any Woollahra rubbish removal job.
Besides Woollahra, we also service the following suburbs: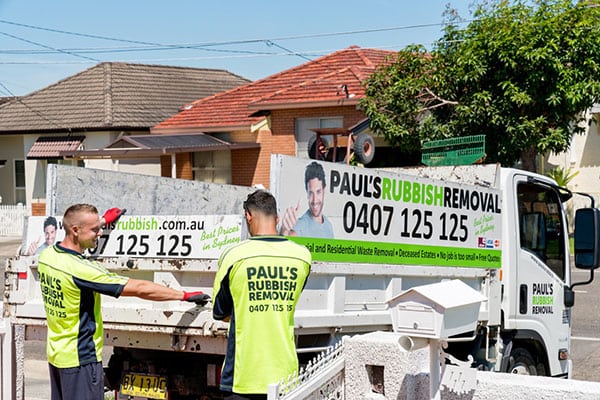 Book your service now