Recycling Do's and Don'ts in Sydney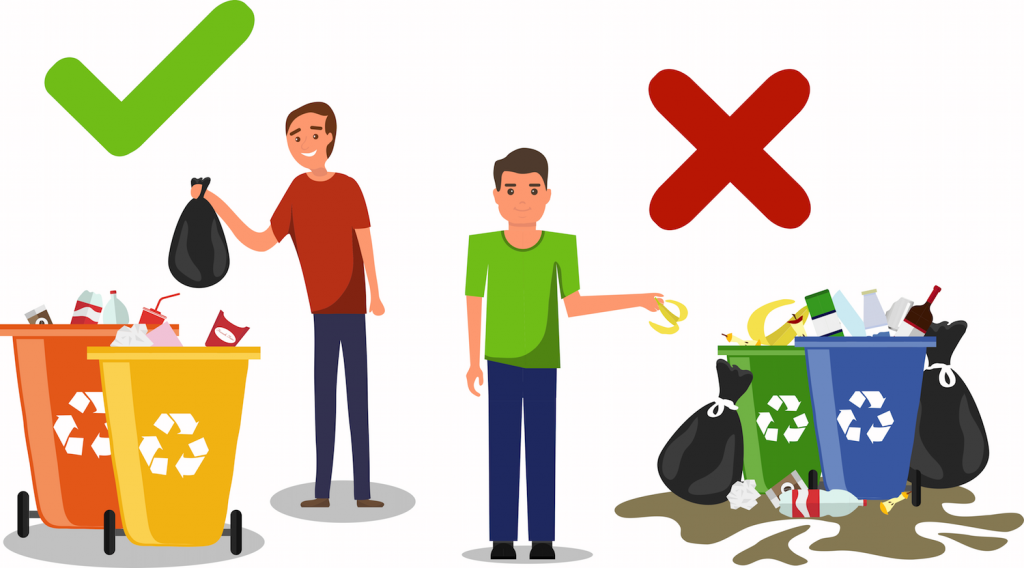 There has been an increase in awareness campaigns for recycling over the recent years. However, many household residents and children are not familiar with what products can go into your yellow recycling bin. Not only what can be recycled but also how it is recycled to make the process much easier for everyone.
Getting into the habit of recycling as much as possible is a good thing. While we all know that recycling is a great thing and that it has a positive impact on the environment, not many people know about recycling rules and etiquette. The do's and don't for recycling are often unspoken rules. Here are some of the do's and don't when it comes to recycling your goods.
Recycling Do's
1) Sort out your waste.
A big reason why people do not bother recycling is because they need to sort out their rubbish. Mixing up plastic with paper waste can result in machines jamming during the recycling process when a plastic bag is mistaken as paper. Make sure to sort out your waste accordingly for plastic, paper, metal and glass.
2) Check your local council requirements.
Each local council has its own method and way of recycling. Be sure to check with your local government city to see what type of waste can be accepted. Not all recycling plants are made the same.
3) Clean your waste before recycling.
Rinsing and cleaning out any recyclable material with food waste can make a big difference. For example, cardboard pizza boxes can be recycled. But with food scrap attached to it, they are no longer recyclable due to the contamination of food and the potential to contaminate other recyclable products.
4) Try to reuse items that are not recyclable.
There are many ways for you to reuse home items that are not recyclable. Although they may not be recyclable, you can still reuse it so that it serves a different purpose. For example, instead of throwing away plastic bags, you can reuse it to carry your items when you go somewhere.
Recycling Don'ts
1) Put plastic bags in the yellow recycling bin.
A common mistake households make is putting plastic bags in the yellow recycling bin and recyclable waste. Plastic bags and other soft plastic should not be placed in the yellow wheelie bin.
2) Put waste that contain food debris in the recycling bin.
Food debris can contaminate and affect the machines during the recycling process. They can damage the machinery and delay the recycling for everyone else. Items such as cardboard pizza boxes, food containers and paper towels should be inspected first.
3) Put hazardous or electronic waste in the recycling bin.
Medical waste and electronic waste cannot be recycled due to the nature of the complexity in disassembling it and recycling the individual parts. To recycle these items, special treatment centres are required. The local city council often have events on certain days throughout the year where they will accept the drop-off of these products.
As a leading rubbish removal service in Sydney, Paul's Rubbish Removal aims to educate, influence and achieve a greener future with responsible rubbish removal and disposal. Recycling is a big part of our business model, and we are always looking at innovative ways to responsibly dispose of our waste.
If you have trouble disposing of your rubbish, leave it to us. We'll sort out the waste for recycling and take them to the nearest recycling centre near you around Sydney. Our team will hand-remove each item so you won't need to worry.
Reach out to Paul's Rubbish Removal today for a free enquiry over the phone 0407 125 125.