Solid waste is any waste that is generated by human activities on a daily basis. Solid waste can be in the form of leftover food, household garbage and other waste including old plastic waste which is consumed in everyday activities.
The emergence of solid waste is dated back to the beginning of human civilisation when early human beings started consuming animal products and generated garbage in the form of bones and other animal parts that were slaughtered.
However, the increase in population and the change in modern living standard both have a cumulative effect in generating a huge amount of solid waste. Below are the 3 types of solid waste.
Municipal solid waste
This generally refers to the non-hazardous solid waste from a village, town or city. It requires regular collection and transport to a disposal or processing centre. Some common sources of municipal solid waste include commercial establishments, private homes and institutions.
However, municipal solid waste does not include waste from construction and demolition sites, industrial processes, mining waste and sewage sludge. Normally, domestic waste and municipal solid waste are synonymous.
Municipal solid waste usually contains a wide range of materials such as leftover food, vegetable, meat, eggshells, plastic cans, glass bottles, aluminium foil, wood pieces newspapers etc.
Hazardous Waste
These are waste that exhibits any of the four primary characteristics based on the chemical or physical properties of corrosivity, reactivity, ignitability and toxicity.
Corrosive waste – These are wastes that destroy living tissues and materials by chemical reactions such as acid and base.

Reactive waste – Those with the tendency to react vigorously with either water or air and are unstable to heat or shock. Examples include gunpowder and nitroglycerin.

Ignitable waste – Those which burns at a relatively low temperature, normally below 60 degree Celsius. They also spontaneously combust during their storage, transport or disposal. Examples include alcohol, paint thinners and petroleum.

Toxic waste – They are poisonous and are in small traces of amount. Some toxic waste can have an acute or immediate effect on either human beings or animals. Examples include heavy metals and pesticides.
Industrial Waste
These are very toxic waste that require special treatment. Some of the sources of industrial waste include food processing centres, paper and pulp industries, sugar mills, fertiliser and pesticide industries.
Effects of industrial waste
Industrial waste is commonly associated with health problem especially in neighbourhoods near the dumping sites of these waste. In most cases, exposure to these waste can cause nervous system disorders, skin diseases, genetic defects and even cancer. Some of the chemicals that are disposed of by the industries contain both organic and inorganic pollutants. This is detrimental to the environment and can have devastating effects on the wildlife, the formation of sediments and the pollution of groundwater.
Junk Removal Sydney – Get a FREE Quote Today!
If you are looking to eliminate your municipal solid waste or household rubbish in Sydney quickly and cost-effectively. Give Paul's Rubbish Removal a call 0407 125 125 to get you sorted and get a FREE quote for all your rubbish removal needs!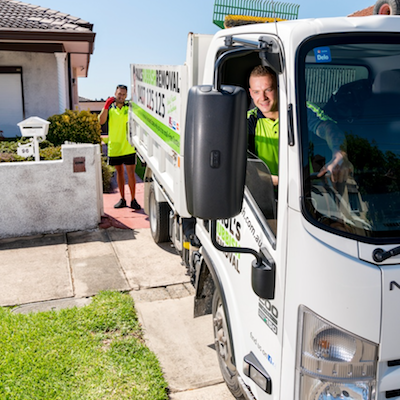 They quickly removed our heavy furniture without any hassle or questions. very professional and great customer service!
I definitely recommend choosing Paul's Rubbish Removal! They provided outstanding services and were very friendly, which was something that we did not expect! I was blown away by how quick they were able to arrive and remove the mountain of rubbish from my backyard. 5-star rating from me!
We urgently needed a clean-up service that was to be completed by 6am the next day. Paul's Rubbish Removal went out of their way to make sure that we were properly looked after and got the job done before the deadline. Many thanks!!
Wow… you guys made my life so much easier. We took a very long time searching for a good rubbish removal service in Gold Coast. So glad that we went with you guys!