In one or two months leading to the end of a rental lease, you will have to make several important decisions relating to your living situation. Even though most people focus more on finding a new home, the moving process involves more than getting a new apartment, packing up the stuff and driving away. If you made mistakes when moving, you would never get back a single coin of your security deposit or glowing reference from the landlord. Here are some of the things you should not do at the end of a lease term.
1) Failure to notify the landlord
Before the lease expires, you will have to notify the landlord and inform them whether you want to renew the contract or not. Check the lease agreement to know the number of days' notice you should give before you leave. In most cases, the period will be set. And after determining that, send the landlord a notice containing all your intentions. Failure to notify the landlord about your intentions might lead to you paying rent for another full month or losing your security deposit.
2) Leaving the home dirty
You might be tempted to move and leave the mess for the incoming tenant. Some people might choose to do partial cleaning and leave the other part for the landlord. However, if you want to get all the deposit back or part of it, you will have to complete the dirty work and leave the property as clean as you found it. By leaving the property dirty, you will end up losing the security deposit because the landlord will engage a cleaning company and charge for that.
Ask for a cleaning checklist from the landlord or a walk-through session so that you can assess what you need to do before moving out. Try to fix any abnormal wear and tear. Any damages resulting from the natural forces like dirty grout, paint discolouration and loose door handles is considered wear and tear. Anything beyond that will influence the landlord to charge you for the repairs.
Some minor repairs like filling holes with paste will go a long way because it will tell the landlord that you tried to do the necessary repairs, even if you did simple fixes. Landlords are good people and most of them will appreciate your efforts. The work you do will win you some points when it comes to getting back your deposit.
3) Engage unqualified people for the cleanup part
As we have stated, if the exit cleaning is not sufficient, you are likely to lose part of the whole security deposit. That is the reason you will have to choose the best cleaning providers. It can be hard to complete the task alone because you have other things to attend to and that is the reason you will need professional help.
4) Using the wrong cleaning equipment
The selection of the cleaning equipment is necessary. That is also true for cleaning materials and methods. Our cleaning team uses the right equipment and employs the right cleaning methods and materials to ensure that you get the right results. You can leave the work to us if you want to get your entire security deposit at the end of your lease period.
5) Failure to document the condition of the home
Take some videos or photos of the apartment if you are worried that the landlord might make some damage claims after you have moved. A smartphone will make the documentation work easier. Snap several photos of any notable area when doing the walkthrough. That will provide evidence better than she-said-he-said situations.
Written records of any physical defects inside the home from the moment you move in will help you get a larger part of your security deposit. When walking through with the landlord, ask for anything in writing that shows any deficiencies. That way, you will reduce the chances of discrepancies at the end of the day.
6) Forget about your mail address
If you need your security deposit and any future bills to take them to the new place, you will have to leave your forwarding address with the landlord. Remember to contact the main post office and request them to forward your mail for at least 6 months to be sure that you will get all the subscriptions, packages and any other material.
7) Keeping the keys
The landlord will ask you to provide every key copy of the apartment. If you fail to hand over the keys, they are likely to charge you an additional amount for each day you keep the keys.
If you want to renew your lease contract, you can contact the landlord within 2-3 months before the lease term ends. The landlords spend more money to prepare for other tenants, so they will be happy if you renew your contract. By asking earlier, you will have adequate time to negotiate or discuss the new lease term without rushing.
If you are moving out of the property, Paul's Rubbish Removal is at your service to remove all your unwanted junk and oversized goods. We'll collect all furniture and household appliances to help make your end of lease transition as smooth as possible. For general enquiries and bookings please contact us at 0407 125 125.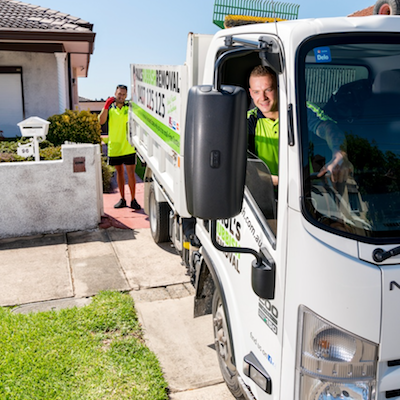 Excellent service, quote given on the spot for major clean-up of household throw-outs. The team provides quick, efficient and courteous removal! Very satisfied customer.
You guys are great, I'll happily recommend you. I just wished I had found you sooner. I felt your price was a little too low when you quoted… so I didn't think you would do such a good job… well done for proving me wrong.
Paul, sensational job as always, love how easy you make it look. Definitely won't hesitate in calling you again should either my family or friends need rubbish removed. Thanks again!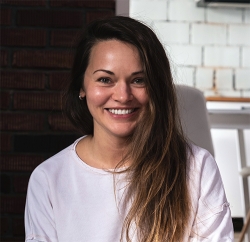 Sarah Baker is a Digital Content Writer for Paul's Rubbish Removal. Sarah is a huge advocate for recycling, environmental sustainability, health and well-being and has a genuine love for all sea animals. Keep up with Sarah by following Paul's Rubbish Removal blog!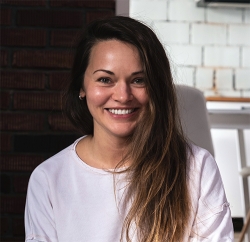 Latest posts by Sarah Ann (see all)