Cecil Park Rubbish Removal
Are you in search of a reliable yet affordable rubbish removal service in Cecil Park? If so, Paul's Rubbish is the answer for you!
When you book a rubbish removal with Paul's Rubbish you're guaranteed 3 things. They are:
A reliable and on-time team
Experienced professionals who know the industry inside-out
Affordable rubbish removal rates that save you money
Our rubbish removalists have over 10 years of industry experience. We are an upbeat and friendly team who are dedicated to ensuring your rubbish problems are a thing of the past.
Common types of items we take include:
Simply call us in Cecil Park today and we'll help you safely remove your rubbish, junk and waste in no time at all.
Calls us in Cecil Park for a free quote today!
Best Price Rubbish Removal in Cecil Park – BOOK NOW
SAME-DAY rubbish removal
BEST PRICES in the entire Sydney region
Rubbish removed by a friendly and experienced team
All types of properties covered
Service to suit your schedule
FREE QUOTE for all enquiries
Book a Rubbish Removal Service in Cecil Park
Call Paul's Rubbish Removal and have your house clutter-free once again!
Call us today and receive a FREE QUOTE. That's right, we will never include any sort of hidden charges. What you are quoted is what you pay.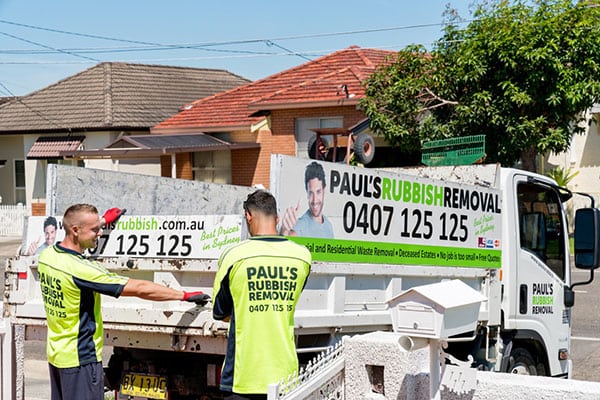 Book your service now