Recycling has become a huge part of our daily lives. Supermarket giants Woolworths had announced their shift to removing plastic bags from their supermarkets. This means that recycling initiatives are really starting to shape up and pay attention.
In the first infographics for our blog, we cover some important statistics on Australian households and how we have approached recycling in the past two decades.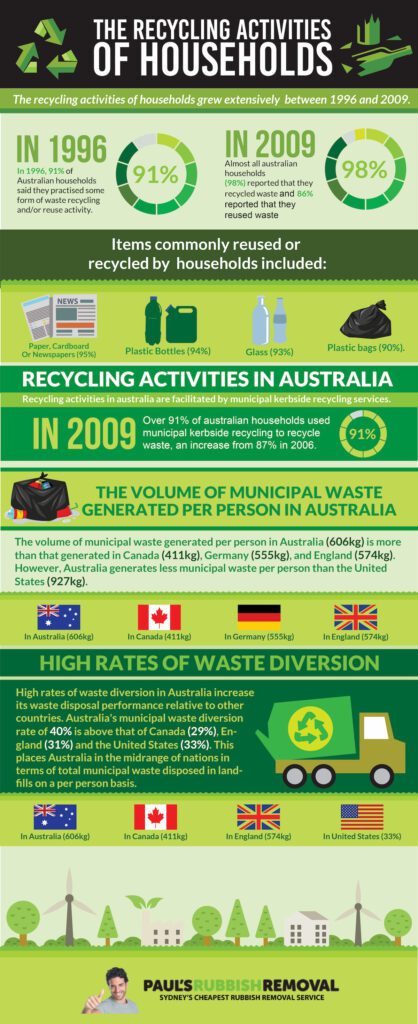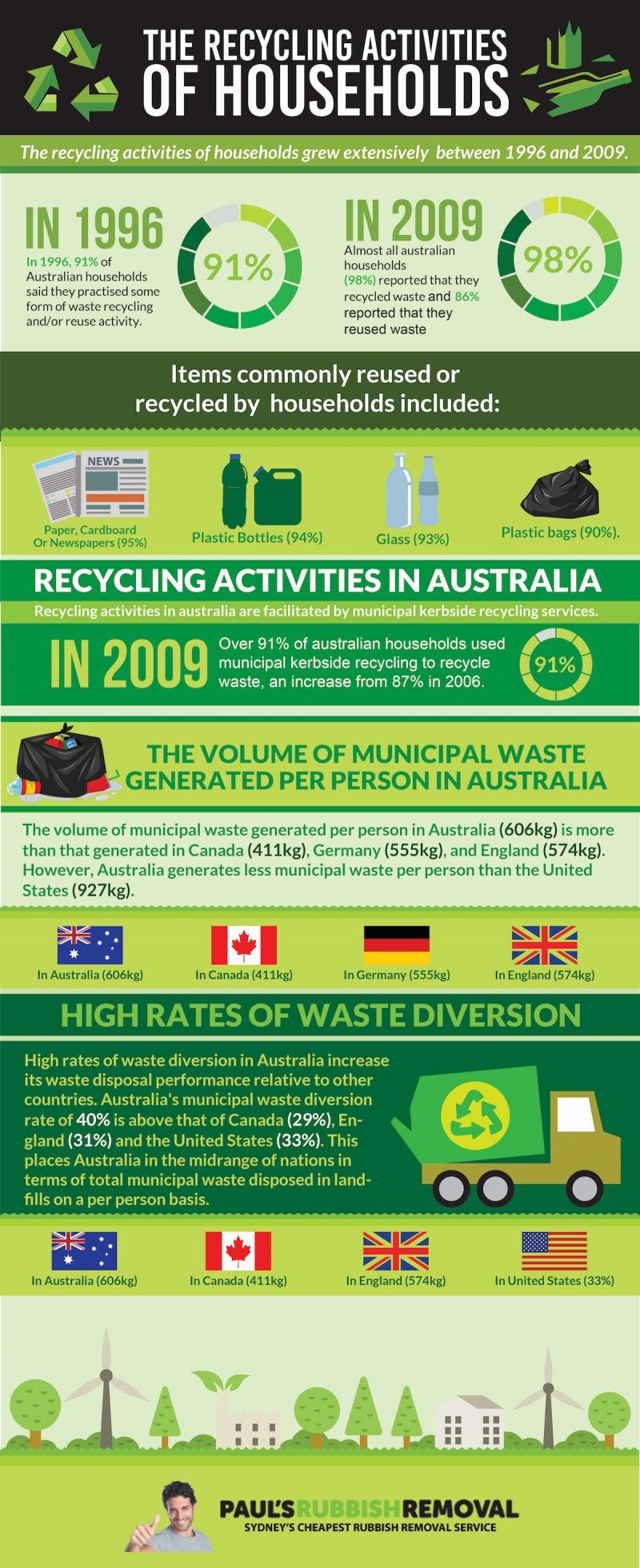 Excellent service; quote given on the spot for major clean-up of household throw-outs. The team provides quick, efficient and courteous removal! Very satisfied customer.
We needed a few boys to come down to the building site and remove large amounts of materials after the demolition. Paul was very friendly and gave us all the info we needed. We scheduled for him to come down on the same-day as it was an urgent job. Not only did he arrive on-time and got the job done, he very professional throughout the clean-out and managed his team very well. Top job mate!
You guys are great, I'll happily recommend you. I just wished I had found you sooner. I felt your price was a little too low when you quoted… so I didn't think you would do such a good job… well done for proving me wrong.
Paul, sensational job as always, love how easy you make it look. Definitely won't hesitate in calling you again should either my family or friends need rubbish removed. Thanks again!