Refrigerators have become essential in every household and it's hard to imagine a world without them. In fact, nearly every Australian household owns a refrigerator. There are potentially endless benefits that a fridge offers.
It functions at low temperatures and provides an efficient cooling environment which helps to keep your food items cool and fresh. Before the evolution of the refrigerator, it was extremely difficult to keep and preserve food for extended periods. However, this is now a thing of the past and you can effortlessly preserve your fresh food such as eggs, meat, green vegetables and dairy products to avoid spoilage.
Depending on the design, a fridge can equally enhance the overall beauty of your house. You can also easily make your own ice cream at home using a freezer. Simply put, you have every reason to invest in a high-quality and energy efficient refrigerator.
Choosing the best refrigerator that suits your needs and preferences can be a daunting task because there are lots of brands and models to choose from. If you are seeking to purchase a new fridge, you are in the right place.
What's the capacity?
This is arguably the most important factor to take into account. If you live in a relatively large household with a lot of people, it is highly advisable to go for a spacious fridge which can comfortably accommodate your items. For instance, a 350-litre fridge is ideal for a household with at most three people whereas a 500-litre refrigerator is great for a household having three or more individuals.
In this regard, it is also important to take into account the available space in your house. The fridge must comfortably fit into your kitchen. If you didn't know, refrigerators need enough space around all sides to ventilate properly. Experts recommend that you should leave at least 5 cm spacing between the walls.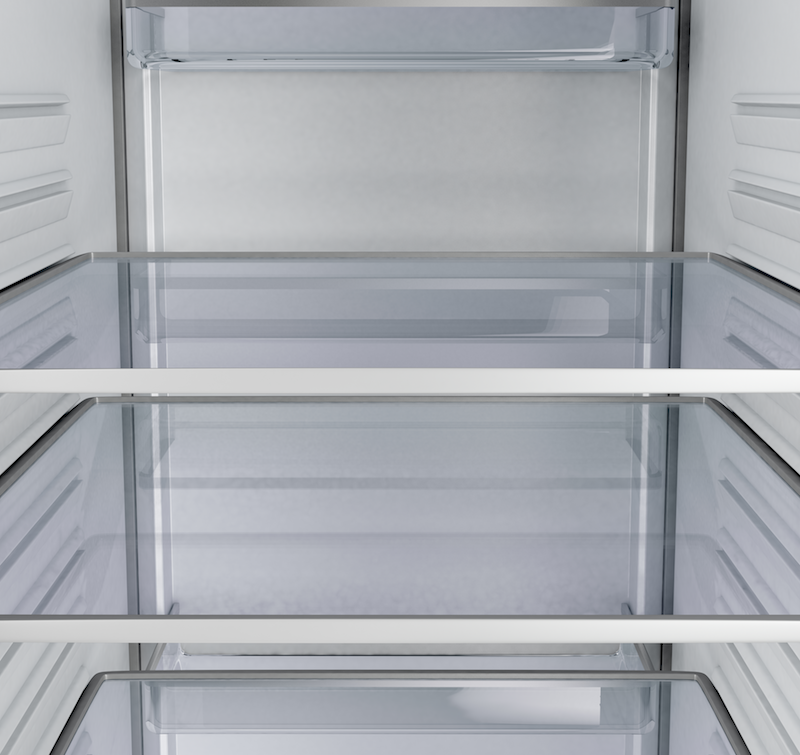 Is it energy efficient?
In an era where we are concerned about our energy consumption more than anything else, you must always select energy efficient appliances. You must examine the amount of power your fridge will consume because you'll most likely turn it on all day. With a highly efficient fridge at your disposal, you'll not only be saving your monthly energy costs but the environment as well. Always give due consideration to 5-star products.
It is imperative to note that it is not just the star-rating that determines how much energy your fridge uses. The type of model you choose as well as user behaviour are other factors to take note of. A fridge that features a freezer on top is arguably the most efficient and research shows that it consumes nearly 20% less power than the other styles. Lastly, never leave the door of your fridge open since this increases the amount of energy it uses.
Which type is best for me?
Freestanding fridges are arguably the easiest to install. You simply plug them in and slide them into place. On the other hand, built-in fridges are built into your cabinetry hence fitting seamlessly into the available space. Here are some other varieties:
Top-bottom mounted units: As the name suggests, this features a relatively smaller freezer section put either above or beneath the fridge section. Both subparts can be accessed using a single door hinged on the same side. As we previously mentioned, freezer-on-top models are the cheapest to run and the least expensive.
French-door units: These are typically side-by-side units, featuring a bottom mounted freezer placed below the fridge doors. They are not only the most expensive but arguably the largest as well.
Side by side units: These are essentially half freezer, half fridge units. They are extremely versatile and the doors offer easy access to either section. Perhaps one point to note here is that side-by-side models feature somewhat narrower compartments. This can be an issue for anyone who has difficulty accessing items in the back. So assess your options carefully!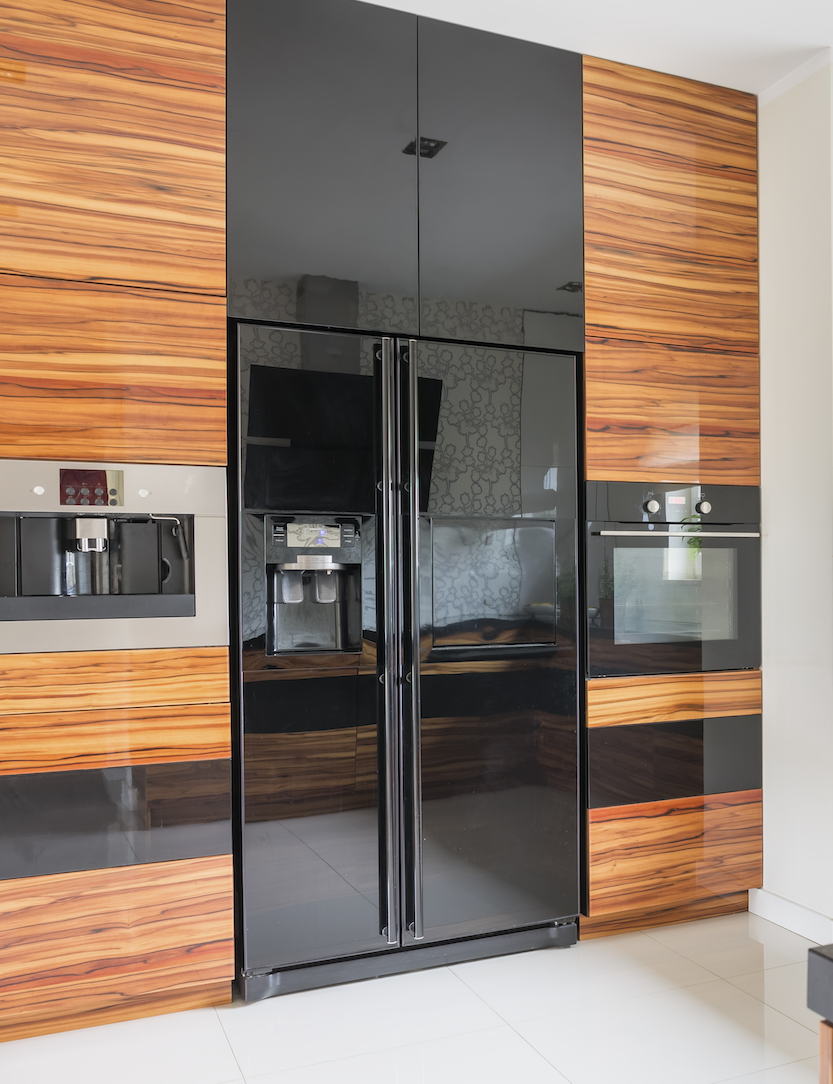 What features do I need?
Thanks to the advancement in technology, today's fridges are not just about keeping drinks and food cool and fresh. They boast some pretty and eye-catching additional features which are worth considering. So what are some of these features?
Built-in ice and water dispensers
Separate vegetable drawers
Container
Butter conditioners
Adjustable rollers
Chillers
Crisper
Self-closing feature (alarm)
Auto-defrosting
Make sure the type of fridge you want to purchase has all the important features you prefer. Of course, the more features you want, the more you can expect to spend.
If you are looking to make space in your kitchen for your new fridge, simply call Paul's Rubbish Removal to help you get rid of your old refrigerator. We have the resources and manpower to handle any type of fridge removal. Please do not hesitate to contact us at 0407 125 125, our friendly and attentive staffs will be happy to provide you will a free quotation over the phone. We make rubbish removal cheap and easy!