Are you aware that Australia is listed among the countries in the world with one of the highest waste productions? A huge amount of its waste come from industrial premises, households, and schools. Most Australian schools have been noted as the main culprits in generating waste.
Sources and types of waste in schools
Schools are a behemoth of activities; with students, teachers and support staff all huddled up in one environment. In that regard, it is obvious that waste will emanate from various sources.
Some of which are listed below:
Papers from writing and reading documents
Plastic bottles
Office equipment such as computers, laptops, printers, and photocopiers
Broken furniture such as tables, chairs and desks
Rubber, leather and textiles
Food remains from the cafeteria
Sporting equipment such as worn out balls, tennis rackets, shoes and old jerseys
Just by adopting one new sustainable idea in your priority list, you can end up making a lasting environmental impact. Arguably, there is no better time for you and your entire household to start adopting eco-friendly habits than during back to school.
How can Australian schools reduce their waste?
It is no surprise that waste is generated from daily school activities. Therefore, it is prudent that sustainable measures be put in place to manage the garbage for a cleaner environment. After all, our schools are places where the next generation of thinkers, consumers, and leaders are nurtured.
Rubbish can indeed present a menace to institutions of learning. Minimising the amount of rubbish can play a significant role in maintaining a clean and safe environment for kids to learn and develop into responsible members of society.
Are you wondering how schools in Australia can considerably reduce their waste? If so, then the following information will be invaluable to you. Firstly, most Australian children are already reusing and recycling items back home. Similarly, this young generation can also apply the same proactive and creative approach and use the same recycling techniques at school.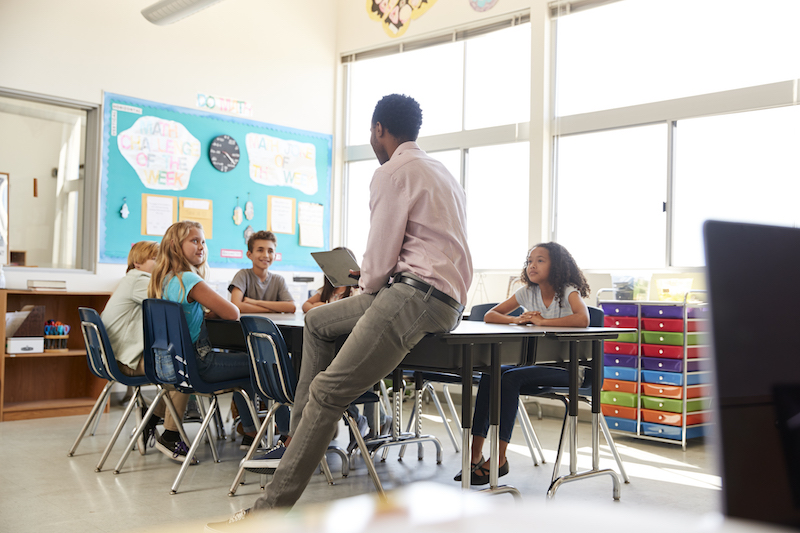 If you are a student, teacher or an environmentalist, here are some of the top tips that you can use in your school to reduce waste:
Reuse and recycle items
Not only will reusing and recycling save Australian schools money and energy but will also go a long way in conserving the already overexploited ecosystem. Moreover, students can also learn that noble and straightforward acts such as reusing, reducing and recycling waste can transform their school and community for the better. Check out this guide on recycling tips for your school.
Donate
You can donate leftovers or school equipment that is no longer needed to your local organisations or charity at the end of the school year. In addition to that, you can liaise with parents and guardians to ensure that you make 'Back to School' as greener and environment-friendly as possible.
Adopt use of modern equipment
Did you know that a lot of waste is also produced in the school cafeteria? Consequently, you can encourage those in charge of the cafeteria to employ the use of stainless-steel compactors. Such an affirmative action will assist in reducing the amount of space that heavy cooking equipment and food occupy.
Set up a compost
Having a compost in your school will ensure that waste are turned into compost manure that can later be reused in the school garden. You will save on the money that you could have used to purchase artificial fertilisers.
Form a waste management team
Likewise, you can formulate a waste management team in your school for effective waste management. Such a group can consist of teachers, custodians, and student leaders. Having a school mascot that reflects on waste management is a good way to influence on the students.
Sensitisation
Equally important, you can sensitise your fellow students or members of staff on the importance of reducing waste. It will be a lot more easy to deal with rubbish problems if everyone is involved than when only a few individuals are left to deal with the whole issue.
Embrace technology
With the advent of technology, there is much that your school can do to reduce its waste merely by embracing the internet. For instance, documents can be sent and received via email to minimise the use of paper and the subsequent paper waste that may result.
In summary, it is possible for Australian schools to adopt the techniques mentioned above to reduce the waste they produce. A cleaner environment will give tutors an excellent head-start to impart knowledge to learners; who are the future leaders. The need for a cleaner school environment can neither be overlooked nor underestimated. After all, cleanliness is the only way.
If you need a helping hand to take action, then Paul's Rubbish Removal is the team to call. We are able to cleanup your school completely and assist your institution in commencing a green program.
Simply call Paul on 0407 125 125 today and speak to our friendly staffs for more information!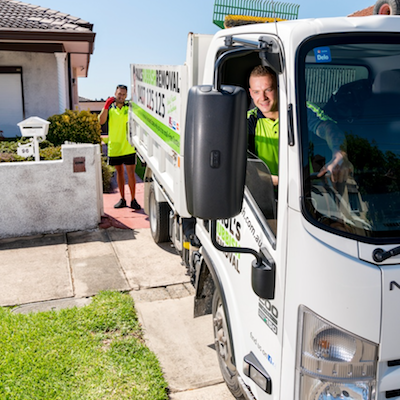 Excellent service, quote given on the spot for major clean-up of household throw-outs. The team provides quick, efficient and courteous removal! Very satisfied customer.
You guys are great, I'll happily recommend you. I just wished I had found you sooner. I felt your price was a little too low when you quoted… so I didn't think you would do such a good job… well done for proving me wrong.
Paul, sensational job as always, love how easy you make it look. Definitely won't hesitate in calling you again should either my family or friends need rubbish removed. Thanks again!