St Leonards Rubbish Removal
Urgently in need of a rubbish remover in St Leonards? Unsure who to call to collect your junk? Paul's Rubbish Removal is the solution!
It is now time you get rid of that rubbish in St Leonards and keep your household completely junk-free. Paul's Rubbish Removal services is a team of highly qualified professionals who offer rubbish and junk removals at affordable prices.
For the past decade, we've completed hundreds of rubbish removal jobs across St Leonards and Sydney. We take immense pride in our work and strive to achieve complete customer satisfaction with all rubbish removal services.
We are The Right People For The Job
If you are in need of the following rubbish removal services in St Leonards:
Simply call us and we will have your site cleaned up – hassle-free.
Quality and Affordable Rubbish Removal Services in St Leonards
At Paul's Rubbish Removal in St Leonards, we offer high quality and affordable rubbish removal services. Due to our many years of experience, the quality of our services is unparalleled. Our services are always on time as we time is our valued asset.
Additionally, we are available around the clock, servicing St Leonards 7 days a week.
If you operate on a tight schedule, don't worry. We are flexible and we can work at the time which fits in with your schedule.
Why Choose Paul's Removal Services in St Leonards
If you reside in St Leonards, below are just some of the reasons why you should give us a call.
Complete rubbish removal service at affordable prices
Available around the clock – 7 days a week
Free quote with all enquiries
Experienced and reliable team
Discount pricing to returning customers
Book Your Rubbish Removal Service in St Leonards
At Paul's Rubbish Removal, we know too well that no task is too small and no task is too huge. This is why we are dedicated to providing each and every customer with an exceptional service at a competitive price.
Call Paul's Rubbish Removal today on 0407 125 125 for a free quote!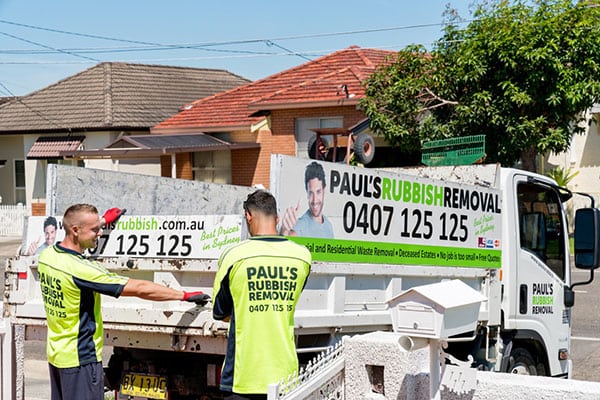 Book your service now