Plastic Free July started in the year 2011 with the aim of educating people on the pollution associated with plastics. It is very close to the zero waste movement, but it asks you to commit to avoiding disposable plastics for a whole month. On the website, you will find a picture highlighting the many types of plastic items you have to avoid to reduce environmental pollution.
As we have stated the main goal of this campaign is to reduce the number of disposables, which include single-use plastics like straws and spoons. You can take part in the campaign by avoiding plastic straws, grocery bags, to-go coffee cups and the plastic water bottles. And because it is a one-month commitment, you will have to decide on whether you can pursue it long term.
Research shows that it only takes 28 days to form a new habit. So, before the month ends, you are likely to forget about the disposables and start bringing your to-go cups to coffee shops and you will forget about the existence of single-use shopping bags. It is now the time to open the Plastic Free July website and pledge on what you would want to give up this July. In addition to participating, you have to share it with family and friends so that they can also start living a plastic-free life.
How to live plastic free
It can be hard to avoid all plastics, but you can limit your exposure in various ways. Plastic is already part of our life, which means that it can be hard to live without it. But striving to live plastic-free should be one of your goals. With every year that passes, that has been becoming easier as producers introduce more and more plastic alternatives. Here are a few tips that will help you reduce the plastic items you use.
Use non-plastic containers
When travelling, carry a travel mug and a reusable water bottle. Pack some food in stainless steel, glass, cloth sandwich bags, stacking metal tiffins or a wooden Bento box. When going to a supermarket for shopping or farmer's market, carry a reusable bag. It is also good you measure the bag before you fill it.
Drink tap water in place of bottled water
It is absurd to buy bottled water in Australia considering that the tap water is more regulated than bottled water. The sellers simply supply filtered tap water in the plastic bottles and overprice it. In other words, you will be wasting your valuable resources by going for the bottled water and the result will be more unnecessary plastic waste that will never get recycled.
Start shopping in bulk
The more items you buy at a time, the more you are likely to save on the packaging. Even though this mentality has been a norm for a very long time at the bulk food stores, it has now become a norm in our supermarkets. By buying in bulk, you will reduce your expenses on food, transport and the gas you use to make extra trips to stores. Start searching for items like larger cheese wheels that come without plastic packaging and stock up on them when possible.
Do not go for the frozen convenience foods
Convenience foods have stood as a top culprit for excessive garbage associated with packaging. Suppliers package the frozen foods in cardboards after wrapping them with plastic and mostly, the carton is usually lined with plastic. There is no way around this. You have to forget about the shopping habit if you are serious about going plastic free.
Use vinegar and baking soda
Baking soda comes in larger cardboard boxes and vinegar is available in larger glass jars. You can use the two to scour, clean and disinfect your house in addition to washing the dishes. That way, you will avoid the plastic cleaning bottles. You can also use baking soda and vinegar to replace the conditioner and shampoo bottles in your home or turn the soda into a homemade deodorant. That is an important step towards living a plastic-free life.
Participation in the Plastic Free July campaign is an important step towards minimising plastic waste in our towns and streets. Studies show that plastic waste is a big threat to marine life and around 80% of the debris in oceans comes from the land. The plastic debris affects over 270 marine animal species. That is why you have to change your lifestyle.
Paul's Rubbish Removal is a big advocate of recycling and using non-plastic items that can be reused and recycled. Call Paul for all your junk removal needs. We'll provide you with a service of both collection and safe disposal. Leave all your worries to us.
Call us on 0407 125 125 for a free quotation on your rubbish removal needs in Sydney.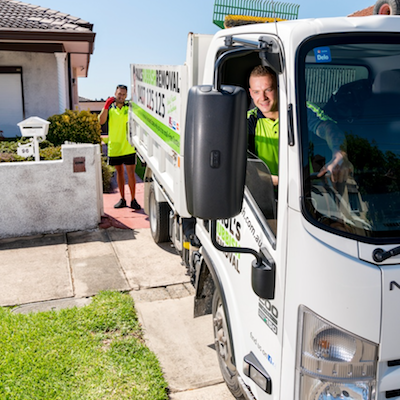 Excellent service, quote given on the spot for major clean-up of household throw-outs. The team provides quick, efficient and courteous removal! Very satisfied customer.
You guys are great, I'll happily recommend you. I just wished I had found you sooner. I felt your price was a little too low when you quoted… so I didn't think you would do such a good job… well done for proving me wrong.
Paul, sensational job as always, love how easy you make it look. Definitely won't hesitate in calling you again should either my family or friends need rubbish removed. Thanks again!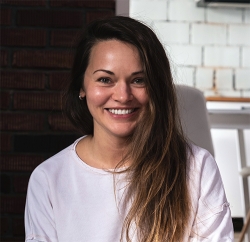 Latest posts by Sarah Ann
(see all)