If you're planning to move houses, you can make your relocation process easier by contacting a rubbish removal company for advice. We have identified and outlined the 5 ESSENTIAL rubbish removal tips that you must know when moving houses.
1. Prepare your Stuff
Start by creating a list of items in your house that you no longer require. You can choose to donate them to charities and friends or hold a garage sale where people in your neighbourhood can buy them at a low price. Remember that the less clutter you have when moving, the easier it will be to pack.
2. Start Packing Early
By doing so, you'll find more garbage that needs to be removed. This one is quite obvious because most of the junk will be hidden until you finally decide whether there is space in your new home or it goes into the bin. Rubbish will build up the earlier you begin packing. It is recommended that you start your packing at least 2 weeks before the moving day. This way, you'll uncover a lot of junk that you don't need when going through the cupboards, drawers and the attic.
3. Book for Rubbish Removal Early
Upon determining your moving date, book your rubbish removal early so that they can have plenty of time to arrange according to your removal needs. This may also save you costs of urgent rubbish removal requests. They are capable of performing certain tasks to help you with your relocation. They are able to dismantle old furniture, get rid of your old lawn mower, carry your broken white goods outside for disposal and of course, they will collect it with their truck.
4. Organise your Electronic Waste and Defrost the Freezer
If you have any electronic waste (e-waste) at home such as a dishwasher or computer, a rubbish removal can provide the necessary service to remove it for you. They will hand-remove and collect your e-waste where it is taken to a recycling facility to be properly disposed of.
As for your freezer, it is advisable that you defrost and clean it thoroughly for safety reasons. Whether you're leaving it behind for the new occupants or carrying it with you to the new home, it is a good procedure to follow.
5. Stay Organised and Refer to Your Moving Checklist
We suggest that you go through your checklist for moving once more to find out whether all the items you needed to get rid of have been marked. This way you'll avoid carrying unnecessary items that you don't need to your new home. The checklist will also give you a rough idea of how much garbage you will have remaining. This way, you can confidently contact the rubbish removal company for collection.
If you are in the middle of moving houses and require assistance for rubbish removals, call Paul's Rubbish Removal. We are the leading rubbish removal company in Sydney that can help you with all your junk removal at affordable prices. During our 10+ years in the industry, we have come across all different types of rubbish, junk and waste including: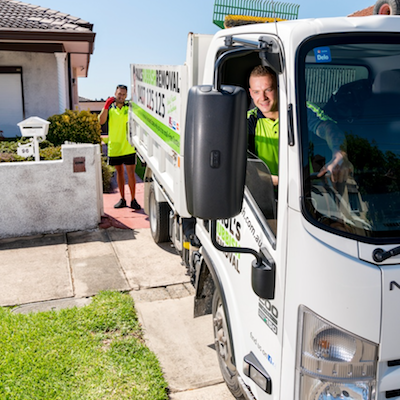 They quickly removed our heavy furniture without any hassle or questions. very professional and great customer service!
I definitely recommend choosing Paul's Rubbish Removal! They provided outstanding services and were very friendly, which was something that we did not expect! I was blown away by how quick they were able to arrive and remove the mountain of rubbish from my backyard. 5-star rating from me!
We urgently needed a clean-up service that was to be completed by 6am the next day. Paul's Rubbish Removal went out of their way to make sure that we were properly looked after and got the job done before the deadline. Many thanks!!
Wow… you guys made my life so much easier. We took a very long time searching for a good rubbish removal service in Gold Coast. So glad that we went with you guys!