Australia is undoubtedly the nation of coffee lovers, with a cup of coffee never far away for us to take in the caffeine. While it might be great to sit down and sip on our favourite at a local cafe, most of us often grab a takeaway for convenience.
This leads to a huge problem. They constitute a big part of our household rubbish disposal. It is estimated that approximately 3 billion coffee cups are disposed of each year in Australia. So, if you are a coffee drinker and a nature lover, you might wonder if these cups can be recyclable or not.
Are coffee cups recyclable?
The general answer is that most takeaway coffee cups are not recyclable because their linings are typically made of a polyethylene, a waterproof plastic that makes it impossible to recycle.
Indeed, the well-intentioned coffee lovers who try to do the right thing might do more harm than good. The plastic component can contaminate the environment and material recovery centres.
In the landfill, these cups produce methane gas – a harmful greenhouse gas that is more harmful than carbon dioxide.
It is estimated that nearly 50,000 cups of coffee are disposed of in Australia every half an hour.
As a result, they pile up in the landfill or escape into our marine systems, parks and rivers. So what should you do to help with this growing environmental problem while still satiating your quest for caffeine?
1) Dine in
If you don't have to rush, then it's good a good idea to take an extra 10 minutes to sit down at the shop and drink your coffee in a ceramic cup.
2) Purchase reusable cups
Over the last few years, there are many types of coffee cups that are made of recyclable materials like glass, bamboo and ceramic. Although it may cost a bit more, the cost of saving the natural environment is priceless.
Are any coffee cups recyclable?
1) Paper-based coffee cups
In general, a paper-based cup is typically lined with polyethylene, but this means that it isn't recyclable alongside biodegradable, cardboard or paper. There are a few hybrid varieties of coffee cups on the market like biodegradable and wax-coated models. But without labelling, most recycling facilities and people can't distinguish which units can be recycled and processed.
Also, keep in mind that biodegradable cups do not compost as usual. Instead, they should be treated in specific industrial conditions, which aren't available to most of the population.
2) Polystyrene coffee cups
There are a few recycling services available for styrofoam or polystyrene cups and it usually escapes from the landfill and breaks apart in the environment. In fact, more than 60 cities in the United States have banned the use of polystyrene cups, and now there are calls for it to be prohibited in Australia as well.
At Paul's Rubbish Removal, recycling is a big part of our philosophy. As an industry leader, we take every step to ensure that our rubbish are responsibly disposed of to have minimal impact on the environment. If you have any junk that you need picked up and disposed for on your behalf, we are the main point of contact. Kindly call us at any time on 0407 125 125 to arrange for a quick and cheap rubbish removal from your home.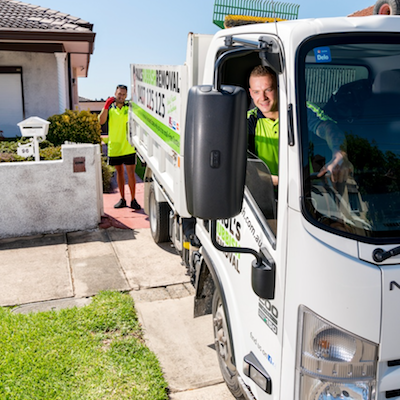 They quickly removed our heavy furniture without any hassle or questions. very professional and great customer service!
I definitely recommend choosing Paul's Rubbish Removal! They provided outstanding services and were very friendly, which was something that we did not expect! I was blown away by how quick they were able to arrive and remove the mountain of rubbish from my backyard. 5-star rating from me!
We urgently needed a clean-up service that was to be completed by 6am the next day. Paul's Rubbish Removal went out of their way to make sure that we were properly looked after and got the job done before the deadline. Many thanks!!
Wow… you guys made my life so much easier. We took a very long time searching for a good rubbish removal service in Gold Coast. So glad that we went with you guys!