We all know littering is bad. We have learnt in school and there are many posters to remind us not to litter. However, most of us find it easier to throw away a water bottle, a can of beer or cigarette butts over our shoulder instead of holding onto it until we find a litter bin or a recycling bin. Some people have second thoughts about tossing the litter over their shoulder but they find consolation in, 'it is only this one time'. However, if a few other people ride in this consolation, we end up with a landfill or tons of waste floating in the water bodies. We should all take the responsibility of taking care of our environment.
Here are 10 facts about littering that is mind-blowing.
1) Most of the litter collected is from food waste
We all love a cup of coffee to cheer us in the morning, and during lunchtime, a plate of fast food from a cafeteria near our workplace. Research shows that most of the litter collected is from food waste, single-use disposable cups, cutlery and aluminium from beer and soft drink cans.
2) Tons of litter end up in the ocean
Billion tons of the litter that we carelessly throw away ends up in the ocean every year. This is bad news. The litter ends up endangering marine life and destroying the natural beauty of the water bodies.
3) Littering is illegal
Did you know you can be fined or sent to jail for opening a sweet and dropping the wrapper on the street? Most regions have fines for pedestrians and motorists who litter. It is against the law to litter. You do not want to end up in a court of law for missing the trash can.
4) Littering can cause a car accident
Since no one is seeing you, it is very easy to toss a plastic bag out of your car. However, the bag can be swayed by the wind to appear like a weird shaped object approaching a car causing distraction and accidents.
5) Litter kills animals
Animals get stuck in the trash we carelessly throw away and die. Most of the animals crawl into bottles or plastic bags and get stuck. As they try to escape, they hurt themselves or slowly starve to death.
6) Littering leads to animal attacks
Dangerous animals can pick scent from traces that we leave behind. An apple remain or pieces of tissue that you have used are enough hint to direct an animal, for instance a bear, to where you are.
7) Litter is toxic to the environment
With time, litter is gathered up to form a landfill of plastic bottles, metal, cigarette butts, single-use plastic bags, sweet wrappers and packaging material. When these items are exposed to the sunlight, they emit poisonous gases that are harmful to the atmosphere
8) It is expensive to clean up
If we all placed litter where it is supposed to go, we would not have clogged sewerage system or untidy streets. The money that is used to clean the ocean, unclog blocked pipes and clear trash from the streets could be put into better use.
9) Littering affects farming
Litter can kill and stop the growth of crops. When litter accumulates, it leads to the destruction of natural areas. When litter ends up on a farm, livestock can die from ingesting substances such as plastic waste or metals.
10) Littering destroys the natural beauty
Littering starts with assuming a cigarette butt will not do any harm, or a fruit peel will decompose and before you know it, it is a heap of trash growing into a landfill. A landfill is not a pretty site for a land that was once well tendered and green.
Littering is a problem that can be controlled. With proper education, people will be informed about the dangers of littering and start putting trash in the right places. You can start solving this problem by having a professional rubbish removal company help you to dispose of your household trash. Paul's Rubbish Removal will help you to efficiently remove all your rubbish at a friendly price and dispose of it properly.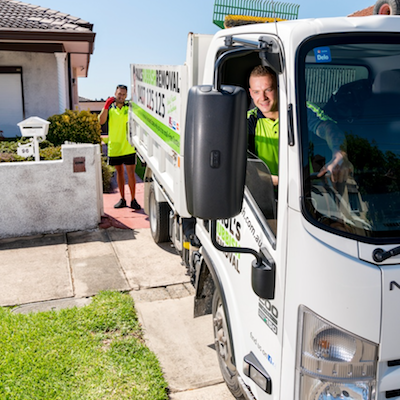 Excellent service, quote given on the spot for major clean-up of household throw-outs. The team provides quick, efficient and courteous removal! Very satisfied customer.
You guys are great, I'll happily recommend you. I just wished I had found you sooner. I felt your price was a little too low when you quoted… so I didn't think you would do such a good job… well done for proving me wrong.
Paul, sensational job as always, love how easy you make it look. Definitely won't hesitate in calling you again should either my family or friends need rubbish removed. Thanks again!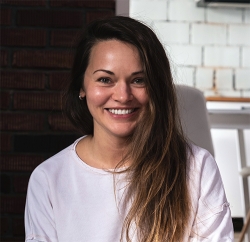 Latest posts by Sarah Ann
(see all)