Storage units are a great way to store your important items when you are limited in space at home. It is a low-cost and secure way to store goods. If you've ever rented a storage space unit, you may be acquainted with the chaos associated with cleaning out a storage unit. Truth be told, storage units are a mess. Emptying a storage space can seem like a challenge. However, this doesn't have to be the case as we'll teach you how to effectively approach a storage unit.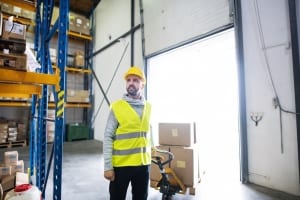 Here are 7 handy tips for cleaning out a storage unit.
1. Planning
It is important that you plan out how long you will need to clean out the storage unit. You might need several days to clean out your storage area completely. Plan appropriately so that you do not rush and injure or damage your items.
2. Assistance
It will save you a lot of time to have someone there to help you. There are often times when you simply wouldn't be able to do a two-man job. Get all the support that you need.
3. Tools
Stair-trolley, wheelbarrow, straps. Bring any tools and equipment that you think will you may need to help remove from the storage unit.
Hot tip: Bring hand tools such as screwdrivers. They may come in handy.
4. Slow and Steady
We would suggest you start with the small area first and make sure it is clean before proceeding.
5. Sorting
If you are moving away or no longer afford the storage unit, sort the items into two categories; rubbish and non-rubbish. It will help you get rid of any hoarded junk that you may be hiding in your unit. This will help you to avoid the mistake of transporting too many items back.
Hot tip: Use bubble wrap or newspaper to pack your glassware and pack them individually.
6. Removalist
If you don't have the necessary transportation to take your items back home, hire a removalist or a truck to help you.
7. Rubbish Removal
With your two piles sorted (rubbish and non-rubbish), you can book a rubbish removal to get rid of the junk for you. A rubbish removal is also handy in clearing out a storage unit for you and throwing them onto their trucks for you.
If you are planning to throw away junk that you have stored in your storage unit, contact Paul's Rubbish Removal for assistance. Our team are capable of hand-removing and rubbish disposal. We are happy to sort out your storage unit crisis for you! Give us a call on 0407 125 125 and ask us about our services today.