We provide fast child care rubbish removal services all across Sydney. Call us now!
Same-day Child Care Rubbish
Removal all across Sydney
Your child's health and well being is the utmost importance when it comes to getting rid of rubbish and garbage from childcare centres. If you've ever been to a childcare centre before, you know that it is an area where germs and bacteria thrive and spread.

Children and toddlers are vulnerable to catching a sickness or dirty pathogens in the air. Therefore it is vital that your centre is always hygienic and rubbish-free whenever possible to minimise the chance of a threatening disease being spread.

Paul's Rubbish Removal aims to help reduce the number of sick kids and teachers in childcare branches by providing high-quality rubbish maintenance. We know that kids and children love to touch and feel everything with their hands and the chance of germs and bacteria on their hands are high. On top of this, dirty nappies, spills, and body fluids further add to the contaminated room. We ensure that your rubbish is always disposed of properly and swiftly.

Not only do we offer the lowest prices in rubbish removal but we do it with a speedy service. Our same-day removal means that your childcare centre can be completely rubbish-free within 24 hours of contacting us. Our team of professionals are here to haul off any rubbish or junk that you need to get rid of.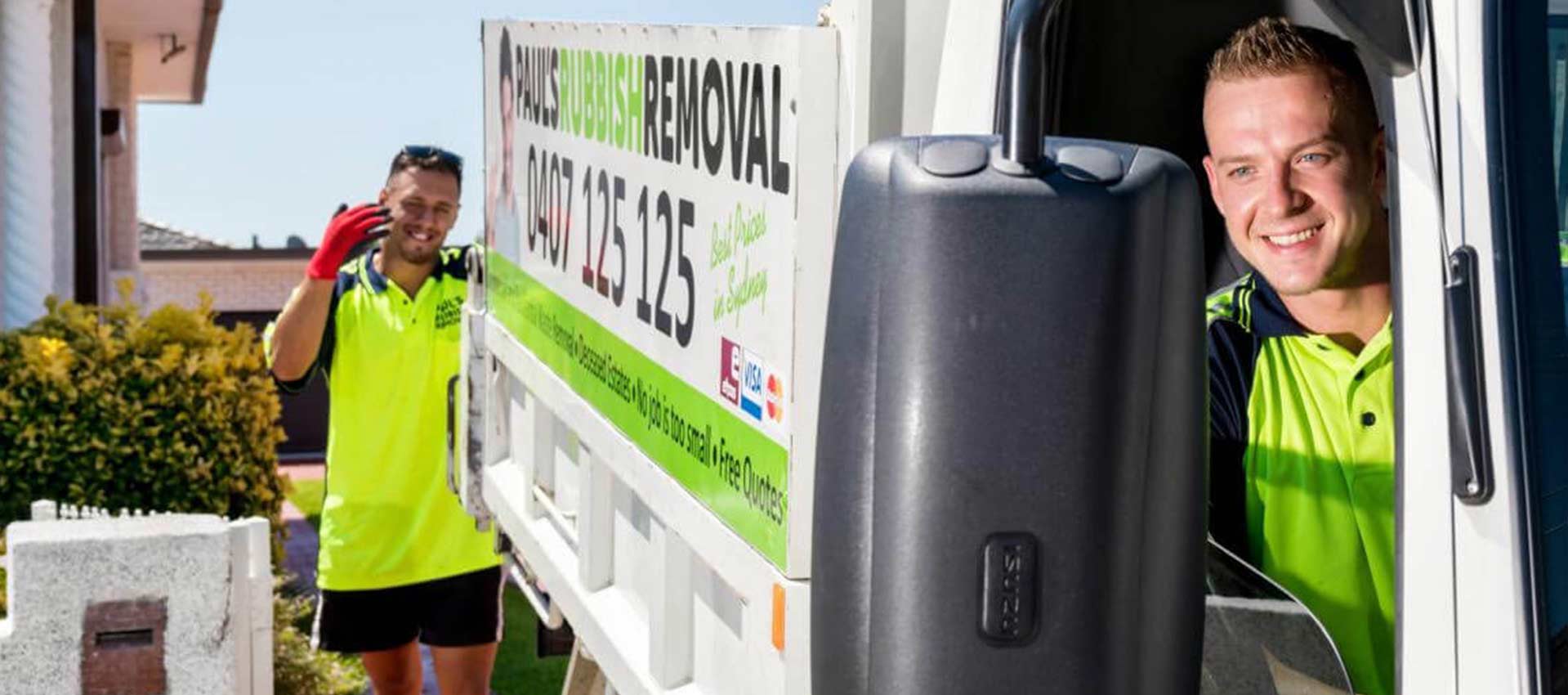 405 reviews on
I recently had the pleasure of hiring Pauls Rubbish Removal, and I must say, the experience was nothing short of outstanding. If you're looking for a reliable and efficient rubbish removal company, look no further!
Maxima Martinez
2023-06-08
Paul arrived extremely quickly and cleared both of my salons for a very affordable price. He and his team were professional, courteous and friendly.
Rowena Phillips
2023-05-25
Great service by the team to clear out an old storage unit. On time, courteous, professional team. Would highly recommend Paul's and will be using their services again soon!
Punctual and efficient moving by a friendly and professional team. Highly recommended. Friendly, respectful and pleasant to deal with.
Absolute legend our odds and ends removal was done quickly and at a good price. We will use Paul again in the future.
Super professional company, best rubbish removal company ive used to date, 100% highly recommend , clean and safe.will be definitely using them again the next time i need something removed
Paul's Rubbish Removal Sydney are a great team of guys who really care about their work. Steve and Michael don't just do the job, they do it well and look after you so you don't have to worry about anything. I highly recommend them!
This company were fantastic. They were very professional, efficient and friendly. They gave me a quote which was exactly what I wanted. When the day arrived they arrived early and set up quickly. They took away my rubbish very quickly and did not leave a mess behind. I would definitely recommend them to anyone needing rubbish removal Sydney.
Benefits of clearing junk from a childcare centre
1. Safety & Well-Being
The safety of every child at a healthcare centre should be the primary concern of those in charge. Creating a safe environment around the kids is paramount to ensure that kids are out of harm's way.
To achieve that goal, the area or space where toddlers and infants interact should be kept free of imminent danger all the time and to the greatest extent possible.
How is that achievable? Well, the best step to take in this regard should be to create a safe place for the young ones to explore by identifying and getting rid of any potential hazards around.
2. Sanitation & Hygiene
It is obvious that every infant or toddler is at a stage commonly referred to as the "sensory-motor stage of their development", which means that they are capable of exploring their surroundings using their senses.
Most of them will definitely resort to mouthing to explore their immediate environment and grasp every new concept while moving from place to place. Apparently, these young ones have no idea of the risks of spreading germs through mouthing every object they come across hence the need for all caregivers to keep the environment around the childcare centre clean and sanitary.
3. Minimise Accidents
Keeping childcare centres waste-free will also reduce accidents among children and adults as well. However, much of the attention from the caregivers should be focused on those kids under their observation to prevent them from getting injured.
Observing them alone is not a sure remedy when it comes to accidents. But the best way to prevent such incidents should be cleaning and getting rid of any dangerous-looking objects from the areas where infants and toddlers spend much of their time playing.
Sharp objects, slippery floors, chemicals, and broken furniture among others, can pose a serious threat to unsuspecting children leading to accidents that could easily be prevented. 
4. Promote Good Hygiene
It goes without saying that good hygiene reduces the risk of spreading diseases among people at a given place. For the childcare centres, poor hygiene is critical to the survival of kids whose immune system is still weak.
Therefore, keeping the childcare centre waste free can significantly reduce the risks of young ones contracting diseases. That is why all childcare settings should be kept spotlessly clean, and every place reached by children needs to be free of disease-spreading germs. From the toilets to the kitchen and classrooms to dining areas, no place should be left with dirt in order to protect everyone and promote good hygiene among small children.
What is the common rubbish content in a childcare centre or preschool?
About 40% of waste in a childcare centre is wood, textiles, residual waste and steel. Most of these result from daily learning activities and general rubbish around the building. Another 30% of the waste found in childcare facilities is food waste.
On top of these, Paul's Rubbish Removal will handle small, medium and large-sized junk such as whiteboards, tables, chairs, playground sets, chalkboards, cabinets, desks, stationery, electronics and toys.
We are the solution to your childcare centre rubbish problems
You won't have to worry anymore about your rubbish, waste and junk problem in your childcare. Paul's Rubbish Removal can take care of any waste that you need to dispose of. We are a big believer in proper disposal and will take any step possible to recycle your junk so that it does not uselessly sit in a landfill and pollute.
We love children and will customise our rubbish removal services to match your childcare's schedule and demands. Grab a free quotation today over the phone on 0407 125 125!
For immediate childcare rubbish
removal service in Sydney
Sydney Rubbish Removal:
We Make It Easy
We provide unmatched, unbeaten Sydney junk removal pricing across all our services! You simply let us know what you need to be removed and we provide you with a no-obligation free quotation to get the job done.
Time is of the essence! Our friendly Sydney team will arrive on time and ready to load your junk into your truck with a smile. We can even load and go even without you being there, providing you with the ultimate convenience!
We clean your site to perfection! Say goodbye to your rubbish once and for all. We only leave when you are 110% happy with the job completed. That's our promise to you!
Call Paul today for a
free quote!
We provide affordable rubbish removal services to all suburbs across Sydney!
Here's how we make rubbish
removal a breeze
Extra discounts for returning customers
Free quote provided with all enquiries
No job is too large, small or difficult
Over 10 years experience in the trade
Quality rubbish removal service
Cheapest prices in Sydney
Complete rubbish clean-out
Removal of all rubbish types
Residential & commercial rubbish removal
Deceased estate cleanup and clearance
Hoarder rubbish clear out
White goods, garden waste & mattresses