Pool Table Removal & Disposal Sydney
GUARANTEE same-day rubbish removal!
Free Quote
Local Rubbish Service
Fast & Friendly Service
10+ Years Experience
Cheapest Prices
Always On-time


Sydney Pool Table Removal
Have you ever thought of getting pool table removal service but do not know where to find an affordable one in Sydney and surrounds? Do you lack the time or muscle to move a pool table all by yourself? No matter where you're located in Sydney, Paul's Rubbish Removal will offer a helping hand to get your pool table removed.
Having been in the removal and collection industry for over a decade, we are well aware that pool tables are extremely heavy. They often measure between 7 to 9 feet and are made of polished wood frames and a slate playing surface that make them quite heavy. Billiard tables are even heavier and can measure up to 12 feet in length. Add the four legs and you have an enormous object that can present an absolute headache when you want it removed in Sydney.
Can you Removal My Pool Table at Home?
Yes, we specialise in pool table removal and disposal. We also deal with snooker table removal and billiard table removal. We offer any type of service that involves getting rid of the pool table. We will move your pool table out and haul it away for quick and eco-friendly disposal.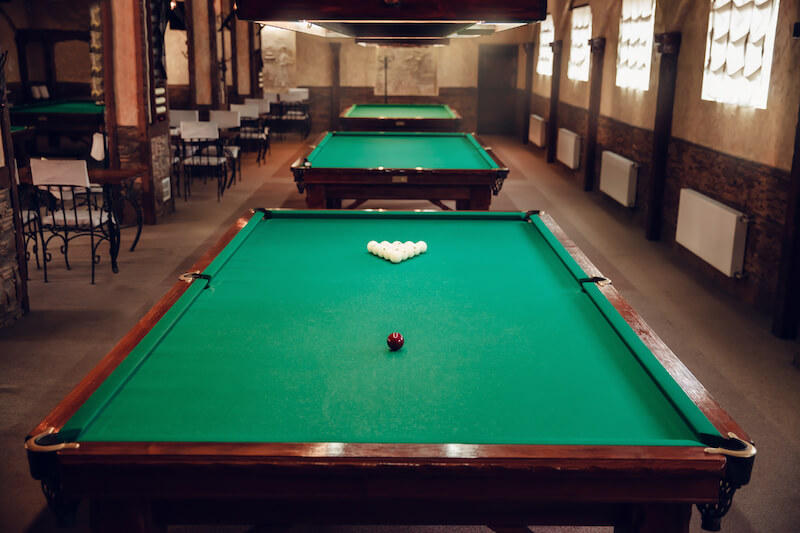 Experienced Pool Table Removal and Disposal
As a company, we employ a crew that's highly trained to deal with pool table and billiard table removals. They are experienced and understand the essence of safely removing a pool table from one place to the other.
We know how much your floor and wall coverings mean to you. As such, we will take extra precautions to make sure that the pool table is safely and perfectly moved without damaging anything in the surrounding environment.
We have all the Equipment Needed
To add to the safety procedures that we carry out when hauling your unwanted pool table outside, we have all the equipment needed to ensure that nothing goes wrong. Our trucks and equipment are specially designed to safely take your pool table.
We will also use modern lifting equipment, soft blankets, bands, ties, padding, and straps to ensure that we are in control of the process at all times during hauling.
How Much Does Pool Table Removal Cost?
As an expert in this industry, our customers often ask how much it would cost them to move a pool table or billiard table. Like everything else, it depends on the location of your property, the size of the pool table to be moved as well as others.
Generally, when you call us for a pool table removal service, we'll ask you a few questions to enable us to put together an exact quote. In most cases, pool table removal is a full day's work. From removing the cushion rails, stripping clothing and cleaning slate joints to dismantling the table and moving it safely to our truck, it can be a lengthy process. Nonetheless, our services are pocket-friendly and will not cost you a fortune.
Call Paul's Rubbish Removal for a Pool Table Removal Today
Please feel free to call us on 0407 125 125 for a free quote. We will immediately call you back with a free quote. Even if you want us to get rid of your pool table, you can bet we'll do it in an eco-friendly manner. Getting rid of an unwanted pool table has never been easier. At Paul's Rubbish Removal, we have the expertise and manpower to ensure that any pool table removal is done appropriately and efficiently.
We also provide a variety of rubbish removal services that you will find. We haul more than just pool tables, we can take appliances, furniture, mattresses and much more!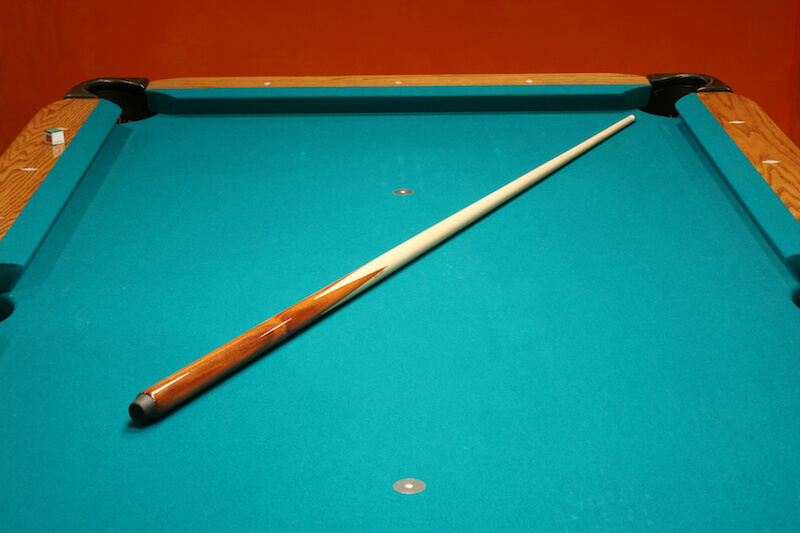 Frequently Asked Questions
Do you provide pool table removal services in Sydney?
Yes, we do. We provide pool table removal services all throughout Sydney. We also offer snooker table removal or any type of service that involves getting rid of the pool table.
Can you haul the pool table from inside the house?
Yes, absolutely. We will safely move your pool table out and haul it away for quick and eco-friendly disposal.
Can you pick up my pool table outside of work hours?
Yes. Our experienced team operates 24/7 and can pick up your pool table even after 5pm. Just give us a call on 0407 125 125 to schedule a pool table removal service.
Can you collect other rubbish along with my pool table?
Yes. As a complete rubbish removal company, we can collect not just pool tables but also other types of junk or rubbish that you do not want in your house. When you call us, just inform us what other items you want us to remove in addition to your pool table.
Will you recycle my unwanted pool table?
Yes. As one of the most environmentally-conscious rubbish removal companies in Sydney, we will ensure that your pool table is properly disposed of and recycled in an environmentally-friendly manner.
Call Paul today for a free quote!
We provide an end-to-end solution for house demolitions
Here's how we make rubbish removal a breeze
Extra discounts for returning customers
Free quote provided with all enquiries
No job is too large, small or difficult
Over 10 years experience in the trade
Quality rubbish removal service
Cheapest prices in Sydney
Complete rubbish clean-out
Removal of all rubbish types
Residential & commercial rubbish removal
Deceased estate cleanup and clearance
Hoarder rubbish clear out
White goods, garden waste & mattresses