Hard Rubbish Removal Sydney
GUARANTEE same-day rubbish removal!
Free Quote
Local Rubbish Service
Fast & Friendly Service
10+ Years Experience
Cheapest Prices
Always On-time
Hard Rubbish Removal Sydney
Your local council will typically provide a hard rubbish collection service twice to four times a year. You'll need to pick up your trash and junk manually and unload them towards the kerb where you reside. Everyone can relate to this, and this has often turned into a tradition for most families who are looking for valuable bonding time.
However, if you find that you're often missing out on council hard rubbish collection days and simply don't have the time to be loading and unloading household junk yourself, we have the answer.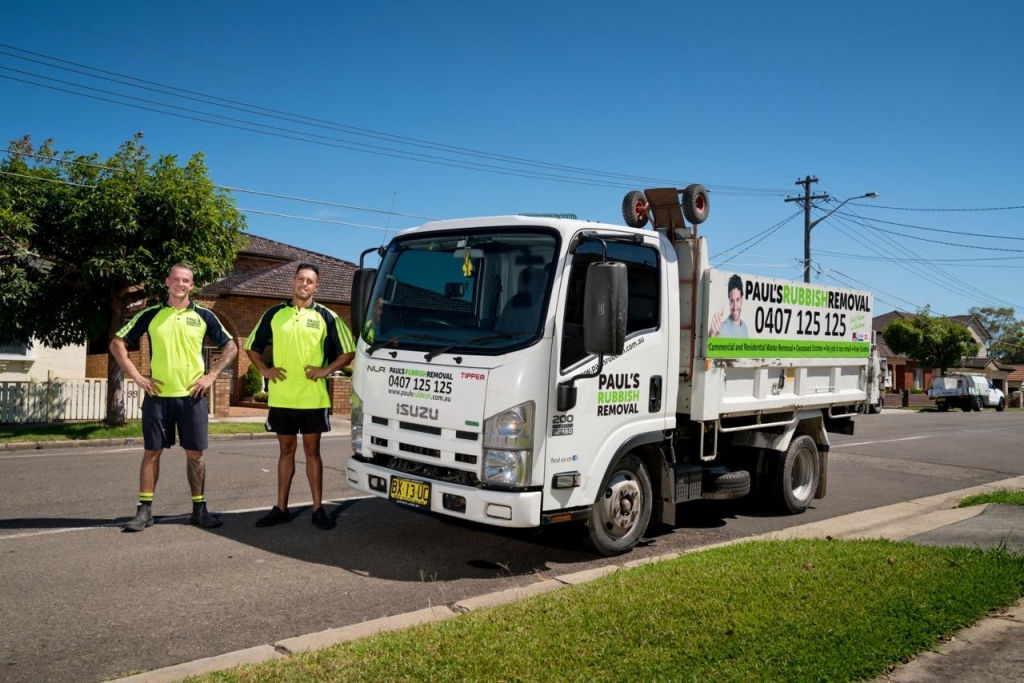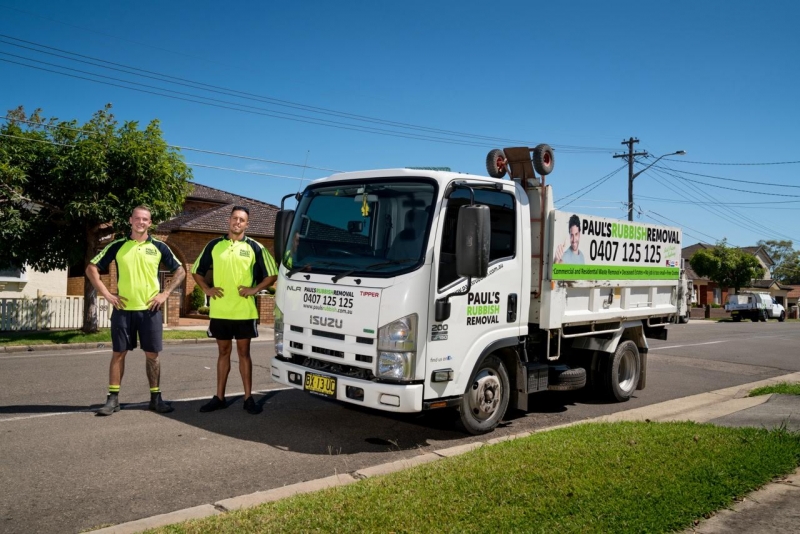 The hard rubbish collection specialists
Paul's Rubbish Removal provides a straightforward and easy hard rubbish collection service for all local Sydney residents. We understand that not everyone has the time to be shipping rubbish, and more on the fact that council hard rubbish collection services may be at times inconvenient or simply missed.
At Paul's Rubbish, we provide convenience when it comes to hard rubbish collection.
Book a rubbish collection time that suits you
No longer will you be required to wait months for a hard rubbish collection service. When you book with us, we will arrive at your property with an empty truck ready to load your hard rubbish.
We remove all types of hard rubbish and junk
No matter what type of trash you wish to get rid of, we've most likely seen it before and have removed it in the past. Hard waste and materials we've disposed of including all sorts of metals, timber, steel, appliances such as washing machines, refrigerators, televisions, cabinets and dining tables.
If you think you may have hard rubbish that is difficult to dispose of, simply give us a call, and we'll let you know whether we can dispose of it.
Lifting and removing hard materials can be exhausting work. It can be a massive job that could even take days to complete. The team at Paul's Rubbish have more than a decades worth of experience lifting and moving all sorts of junk and rubbish. When it comes to hard rubbish, we'll remove it for you in a safe and efficient manner.
Avoid spacing restrictions
Stuffing all your household junk on the side of the kerb can be dangerous. Not only do you have to make sure it stays within the two-metre square restriction, but also ensure all your junk is collected. Sometimes, debris such as long and strangely-shaped furniture is avoided due to the complexity of the removal. When you call us, we make sure all debris is removed.
Don't wait while your hard rubbish and junk pile up. Call Paul's Rubbish today for an obligation-free quote and we'll have all your hard rubbish problems removed in an instant!
Call us today on 0407 125 125!
Other services we provide include: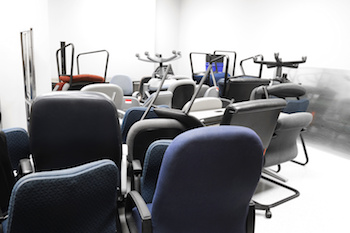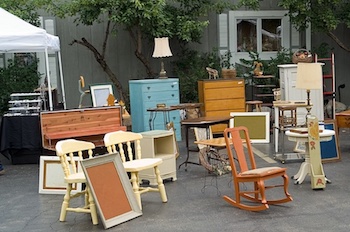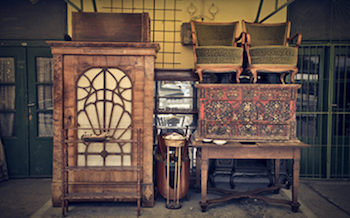 Give your local Rubbish Removal a call now
For any Hard Rubbish Removal in Sydney job BIG or small
Strong reasons to choose Paul's Hard Rubbish Removal Service in Sydney
Complete rubbish clean-out
Removal of all rubbish types
No job is too large, too small or too difficult
Extra discounts for returning customers
Free quote provided with all enquiries
Over 10 years in the rubbish removal trade
Same-day rubbish and waste collection
CHEAPEST PRICES in Sydney