We provide spa & jacuzzi removal services at Paul's Rubbish Removal in Sydney!
Fast Spa & Jacuzzi Removal in Sydney
Hot tubs and jacuzzis are a great way to relax and soothe your body and muscles after a long day at work or an energy-draining workout. However, the thought of having your spa or hot tub breaking down can be stressful.

Well, that's because the process of removing a broken down spa, jacuzzi or hot tub can be labour intensive. More stressing is the fact that you'll have to start thinking about where to haul the broken pieces. Where will you dispose of the broken pieces in an environmentally friendly manner? Will they fit in your car?

If your hot tub, spa or jacuzzi is broken, in disrepair, outdated or you just don't need it anymore, you have no reason to live with it.

Paul's Rubbish Removal provides a reliable, safe, efficient, and eco-friendly spa, hot tub, jacuzzi and in-ground spa removal. You don't have to worry about the pickup or disposal of that old tub that you no longer want. We will do it for you.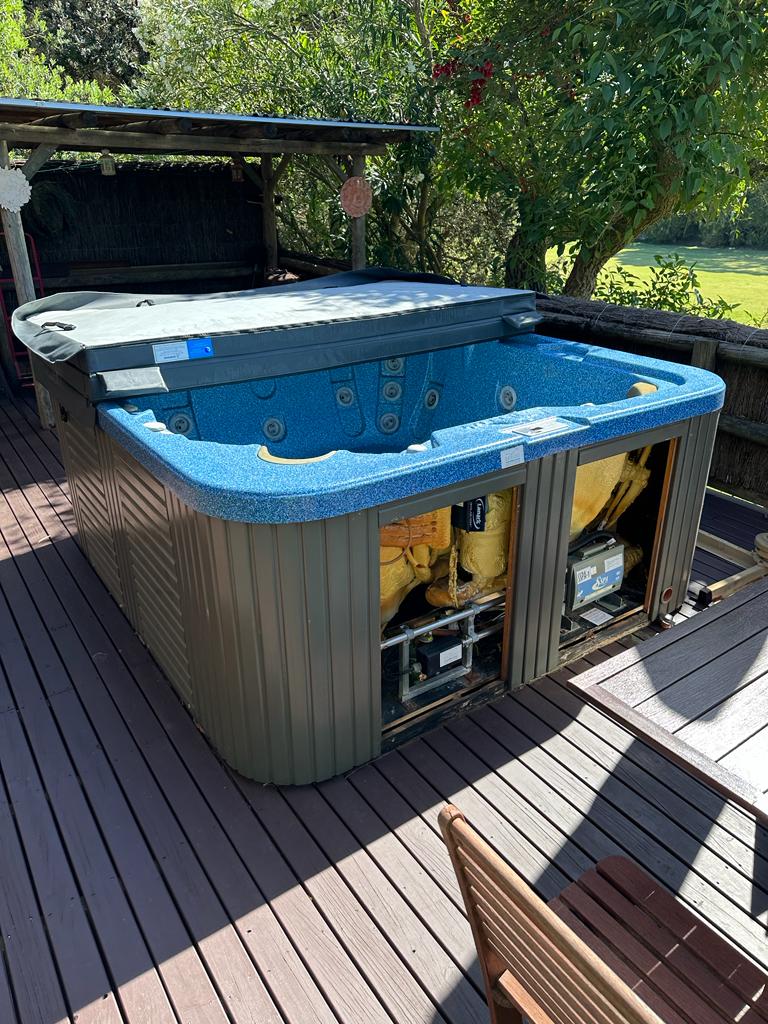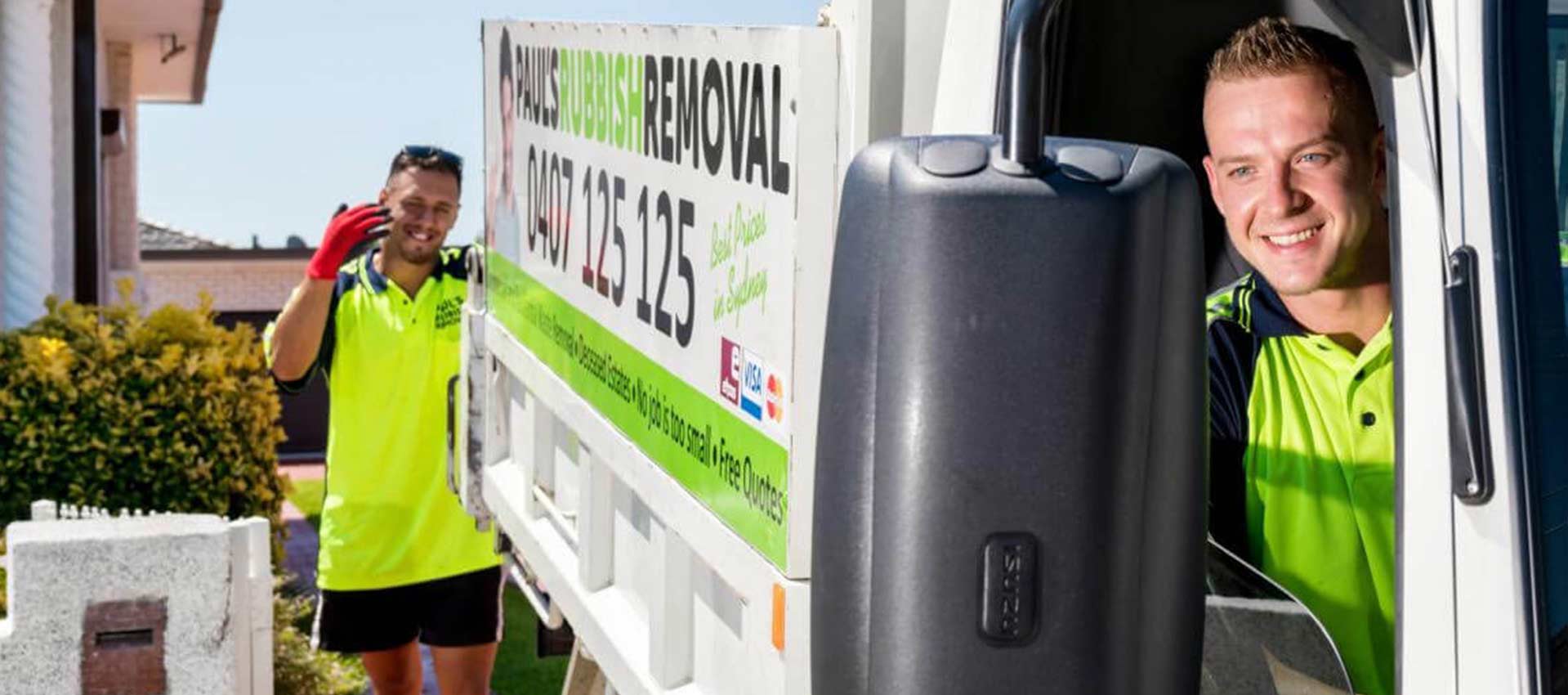 405 reviews on
I recently had the pleasure of hiring Pauls Rubbish Removal, and I must say, the experience was nothing short of outstanding. If you're looking for a reliable and efficient rubbish removal company, look no further!
Maxima Martinez
2023-06-08
Paul arrived extremely quickly and cleared both of my salons for a very affordable price. He and his team were professional, courteous and friendly.
Rowena Phillips
2023-05-25
Great service by the team to clear out an old storage unit. On time, courteous, professional team. Would highly recommend Paul's and will be using their services again soon!
Punctual and efficient moving by a friendly and professional team. Highly recommended. Friendly, respectful and pleasant to deal with.
Absolute legend our odds and ends removal was done quickly and at a good price. We will use Paul again in the future.
Super professional company, best rubbish removal company ive used to date, 100% highly recommend , clean and safe.will be definitely using them again the next time i need something removed
Paul's Rubbish Removal Sydney are a great team of guys who really care about their work. Steve and Michael don't just do the job, they do it well and look after you so you don't have to worry about anything. I highly recommend them!
This company were fantastic. They were very professional, efficient and friendly. They gave me a quote which was exactly what I wanted. When the day arrived they arrived early and set up quickly. They took away my rubbish very quickly and did not leave a mess behind. I would definitely recommend them to anyone needing rubbish removal Sydney.
Our Simple Spa Removal Process in Sydney
Just like you once brought in the tub you no longer want, we will help you remove it. As a spa or hot tub owner, you need not be afraid of hot tub removal if you do not use it anymore. You do not have to be afraid of time, cost and the hassle of hauling the old tub away.
Not only do we have the muscles and expertise to move your broken tub safely, but we also have equipment designed specifically for hot tub and spa removal. Whether you have a small or huge unit, we have equipment capable of carrying out any hot tub removal activity.
At Paul's Rubbish Removal, we have a crew that's fast, experienced and efficient when it comes to spa removal.
Some of the things to expect when you call Paul for spa or hot tub removal include:
A Set Time Window
Unlike most removal companies that will have you waiting for their services for hours on end or even days, we'll respond and schedule the removal as quickly as possible. Our crew is experienced and fast and will remove your spa within a few hours. Generally, we'll take a couple of hours before we arrive and begin the removal process to clear up everything.
We have all the Equipment Needed
Whether you want your hot tub to be hauled off as it is or to be disassembled, we have all the equipment needed for spa removal and transportation. The costs of cutting apart your tub or spa will be included in the removal fees and you won't have to pay additional fees. Generally, our crew will come with all the necessary equipment to ensure you do not incur extra costs or inconvenience.
Professional Crew
As the leading removal company in Sydney, we have to lead by example and we only employ a crew with the utmost professionalism. When we arrive at your address, our crew won't make you nervous as a result of questionable characters.
Our crew members are not only professional but they are also respectful. In fact, they'll all arrive in full uniform so that you can easily identify them.
We'll Offer an Informed Initial Estimate
Generally, we'll ask you a few questions about your spa or hot tub when you call us for our services. For instance, we'll want to know whether it's an in-ground or above-ground unit. We'll also want to know its size, your property's location and any obstruction's availability if available.
Such things will help us give you a more precise initial estimate. We also do this to ensure that there are no extra costs.
We will Use Large Trucks and Make Sure that there is No Mess
While our spa and hot tub removal rates are affordable, they'll depend on the amount of space your spa will take in our truck. That being said, we always use a suitable truck to help you avoid any form of inconvenience.
Again, we'll make sure we perfectly remove all the dust, debris and dirt that arise from the removal process. We'll leave your place as clean as we found it.
To this end, we strongly believe spa removal should not be difficult or expensive. If you want to get rid of your spa or tub, it's as simple as A, B, C.
Just call us 0407 125 125 and we'll call you back within 15 minutes with a free estimate. At Paul's Rubbish Removal, we have no hidden fees. We'll make what seems difficult and expensive easy and affordable.
For immediate spa
removal service in Sydney
Sydney Rubbish Removal:
We Make It Easy
We provide unmatched, unbeaten Sydney junk removal pricing across all our services! You simply let us know what you need to be removed and we provide you with a no-obligation free quotation to get the job done.
Time is of the essence! Our friendly Sydney team will arrive on time and ready to load your junk into your truck with a smile. We can even load and go even without you being there, providing you with the ultimate convenience!
We clean your site to perfection! Say goodbye to your rubbish once and for all. We only leave when you are 110% happy with the job completed. That's our promise to you!
Call Paul today for a
free quote!
We provide affordable rubbish removal services to all suburbs across Sydney!
Here's how we make rubbish
removal a breeze
Extra discounts for returning customers
Free quote provided with all enquiries
No job is too large, small or difficult
Over 10 years experience in the trade
Quality rubbish removal service
Cheapest prices in Sydney
Complete rubbish clean-out
Removal of all rubbish types
Residential & commercial rubbish removal
Deceased estate cleanup and clearance
Hoarder rubbish clear out
White goods, garden waste & mattresses