We provide CHEAP same-day kerbside rubbish removal services at Paul's Rubbish Removal in Sydney!
Kerbside Rubbish
Removal all across Sydney
From an old mattress to old car parts and tyres, these items have something in common. They're items that you are likely to see on your neighbour's lawn during kerbside collection. In fact, you'll see a lot of weird things during kerbside collection.

The truth of the matter is, there comes a time when most items in your household will become useless to you and will await their destiny on the kerb. Will they be collected by someone scavenging rubbish or will they waste away on the kerbside? Where will they be taken? As a resident of Sydney, these are some of the questions that must be running through your mind as far as kerbside pickup is concerned. Paul's Rubbish Removal is your answer.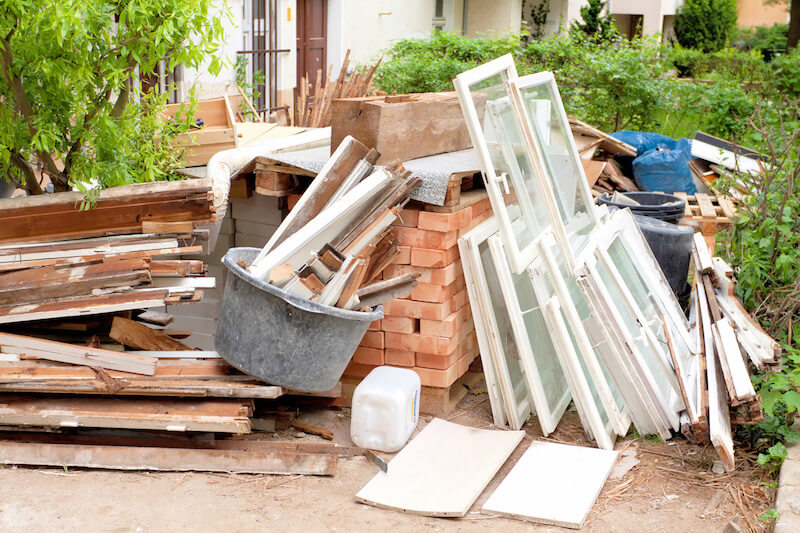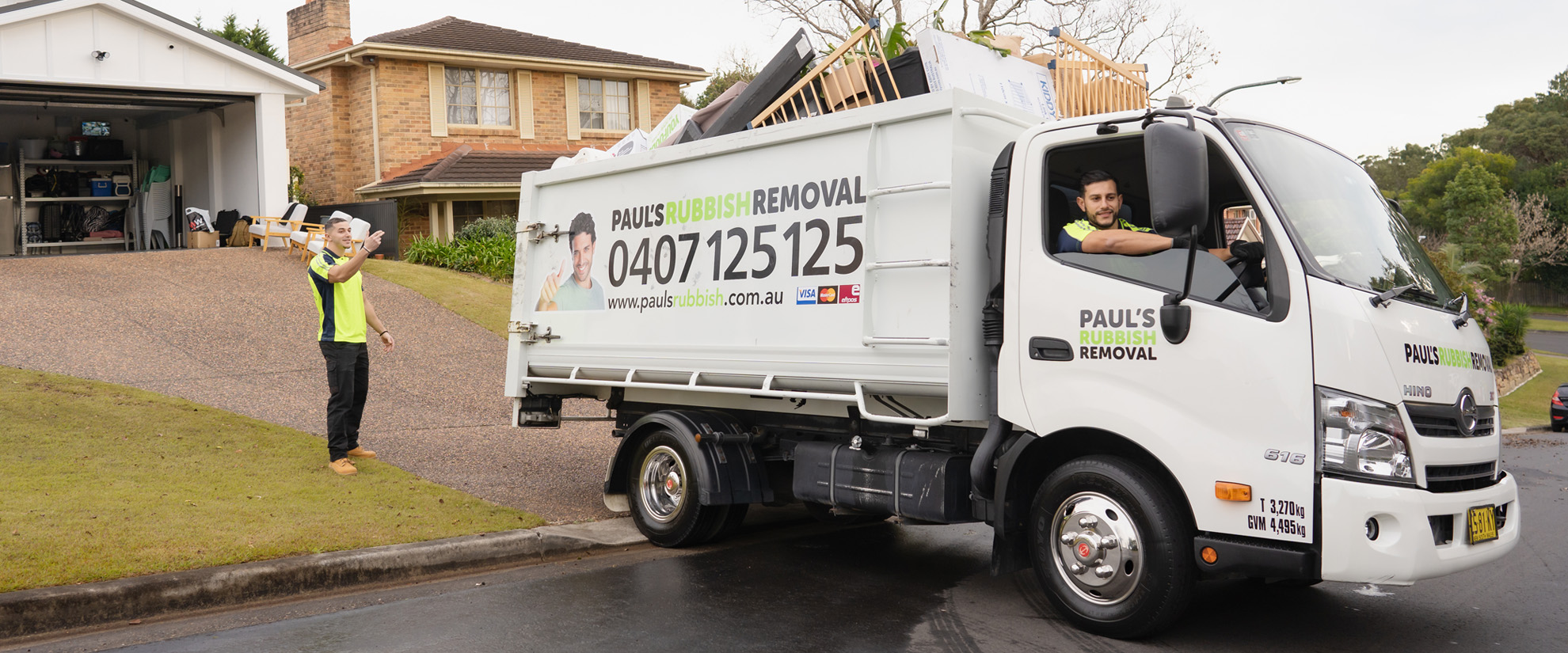 405 reviews on
I recently had the pleasure of hiring Pauls Rubbish Removal, and I must say, the experience was nothing short of outstanding. If you're looking for a reliable and efficient rubbish removal company, look no further!
Maxima Martinez
2023-06-08
Paul arrived extremely quickly and cleared both of my salons for a very affordable price. He and his team were professional, courteous and friendly.
Rowena Phillips
2023-05-25
Great service by the team to clear out an old storage unit. On time, courteous, professional team. Would highly recommend Paul's and will be using their services again soon!
Punctual and efficient moving by a friendly and professional team. Highly recommended. Friendly, respectful and pleasant to deal with.
Absolute legend our odds and ends removal was done quickly and at a good price. We will use Paul again in the future.
Super professional company, best rubbish removal company ive used to date, 100% highly recommend , clean and safe.will be definitely using them again the next time i need something removed
Paul's Rubbish Removal Sydney are a great team of guys who really care about their work. Steve and Michael don't just do the job, they do it well and look after you so you don't have to worry about anything. I highly recommend them!
This company were fantastic. They were very professional, efficient and friendly. They gave me a quote which was exactly what I wanted. When the day arrived they arrived early and set up quickly. They took away my rubbish very quickly and did not leave a mess behind. I would definitely recommend them to anyone needing rubbish removal Sydney.
Best Kerbside Rubbish
Removal Sydney
Do you really care about the items you deem worthless and dump on the curb to be collected by the local council? This question might be tricky, but we believe you do and want them to be collected as quickly as possible. No one wants abandoned items to stay on their pavements for a long time. Unfortunately, most rely heavily on the local council for kerbside pickup and roadside collection.
While the local council is doing a tremendous job in keeping Sydney clean, they're often overwhelmed when providing appropriate kerbside pickup and roadside rubbish collection. This may then have you waiting for days on end for council kerbside pickup.
Convenient kerbside junk collection
Kerbside collection is a long-running tradition in Australia. As a resident or homeowner in Sydney, it gives you a chance to get rid of the things you no longer deem useful. If anything, it's a great way to save yourself from the possibly tedious and stinking trip to the dump site. But would you always wait for the local council to come and pick up the junk, or would you rather seek the services of a professional who can do it as soon as you hit the call dial? We bet the latter would be an appropriate solution.
Kerbside pickup & roadside collection services
With over ten years of experience in rubbish collection and removal, we pride ourselves as the leading kerbside pickup in Sydney. Given that it's unlawful to leave your trash lying by the roadside or on the kerb, we'd hate to see you run into trouble with the authority. They're actually strict and you could end up paying huge fines or even spending time in jail if you fall on the wrong side of rules and regulations.
So what do you have to do? Paul's Rubbish Removal is your solution. With us as your kerbside collection partner, you'll not have to worry about your junk lying by the roadside or running into trouble with the authority.
What kerbside collection services do we provide?
As you probably already know, you can't just put anything on the kerb and wait for the local council to come and pick them up. That's not the way things work and the local council won't accept just about anything.
For instance, the local council won't accept garden waste (such as plants and branches), concrete and bricks, rocks, gravel and dirt, car parts, batteries, tyres, gas bottles, liquids, etc. This will obviously leave you with a huge mess on your lawn and may attract the authority to your address and be fined for dumping illegally.
But when you contact Paul, you won't have to worry about what or what not to put up for kerbside collection. We collect just about anything that you want to be collected. In fact, we'll do it as soon as you call us since we do not want you to become a victim of illegal dumping fine.
Dealing with Kerbside Crawlers and Scavengers
Again, you obviously do not want to be bothered by kerbside crawlers or naughty cats scavenging through your junk on the kerb. At Paul's Rubbish Removal, we'll ensure that this doesn't become a problem. That's because we'll be on your doorstep to remove the junk as soon as you call for our services.
Kerbside Rubbish Removal – We'll take your rubbish at your
convenience!
It's in our core belief that roadside and kerbside collection should be very affordable. As the leading rubbish removal company in Sydney, we want to lead by example and that's why we ensure that our kerbside collection services are as cheap as possible. Although it will depend on the volume of trash to be collected, materials to be collected and your location, you can be sure that we will offer pocket-friendly services.

We strongly believe that junk should not cause any form of stress. All you have to do is call us on 0407 125 125 at any time around the clock and we will take it all.

Our services are very flexible and will leave your kerb free of any unwanted materials and junk.
For immediate kerbside rubbish
removal service in Sydney
Sydney Rubbish Removal:
We Make It Easy
We provide unmatched, unbeaten Sydney junk removal pricing across all our services! You simply let us know what you need to be removed and we provide you with a no-obligation free quotation to get the job done.
Time is of the essence! Our friendly Sydney team will arrive on time and ready to load your junk into your truck with a smile. We can even load and go even without you being there, providing you with the ultimate convenience!
We clean your site to perfection! Say goodbye to your rubbish once and for all. We only leave when you are 110% happy with the job completed. That's our promise to you!
Call Paul today for a
free quote!
We provide affordable rubbish removal services to all suburbs across Sydney!
Here's how we make rubbish
removal a breeze
Extra discounts for returning customers
Free quote provided with all enquiries
No job is too large, small or difficult
Over 10 years experience in the trade
Quality rubbish removal service
Cheapest prices in Sydney
Complete rubbish clean-out
Removal of all rubbish types
Residential & commercial rubbish removal
Deceased estate cleanup and clearance
Hoarder rubbish clear out
White goods, garden waste & mattresses