Do you have old or worn out tyres on your property that you'd like to get rid of? If so, you need to use the correct disposal methods abided by the Australian laws. Illegal dumping is a serious crime in Australia with heavy penalties associated with it.
This article will help you avoid the serious environmental and health hazards associated with traditional scrap tyre disposal methods such as burning and stockpiling.
Burning releases toxic carcinogenic compounds into the atmosphere which are detrimental to your health. While stockpiling provides an obscure habitat for insects and pests on your property which are a menace. In addition, stockpiled tyres are highly combustible and cause uncontrollable fires especially when stored in volatile locations.
Some of the best ways to dispose of scrap tyres involve transporting them to designated landfill sites where dumping of scrap tyres is legal. Depending on the number of tyres on your property this can be quite costly or at the very least – inconvenient. Some landfills also have disposal limits. This means, depending on the number you have, you may be required to look elsewhere to dispose of your tyres.
Alternatively, you can hand in your rubber tyres to recycling centres which have increased tremendously in the last decade due to the government's efforts to reduce and eliminate landfills. At these centres, tyres are heated and grounded into tiny rubber crumbs which are then used to produce playground covers, new tyres and athletic turf surfaces.
Remember, improper disposal of tyres in Australia is a criminal offence. Make sure you do your homework well to avoid legal actions.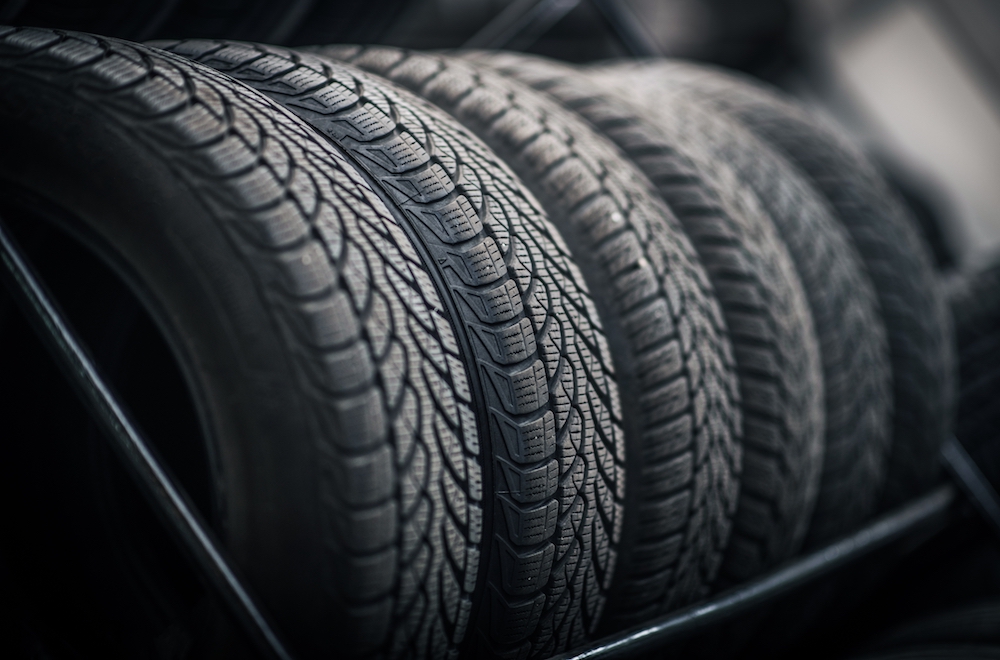 Tyre Recycling Options
1) Donate to your local zoo or play park
Since tyres take a very long time to decompose in landfills (around 50-80 years) they can be donated to play parks and used as outdoor play resources. They can be dug partially into the earth to create obstacle courses and other play domes for children of all ages. In a zoo, they are used to make tyre swings for monkeys and other primates.
2) Pay a garage to recycle them
Some tyre companies and garages can buy the tyres from you at a price. The amount paid covers transportation and storage, administration and any other expenses incurred while transporting the tyres. Do your research to determine if this option is feasible for you.
3) Get creative
You can use your imagination and turn scrap tyres into fun DIY accessories for your home. With a bit of creativity, you can convert old tyres into mirror frames, garden tables, hammocks, garden stairs and even umbrella stands among others. As a precaution: do your research to determine the best locations for these items to avoid a catastrophe in case of a fire.
Bottom Line
Tyre recycling and disposal can be a time consuming as well as an inconvenience. To avoid incurring legal penalties and creating a health hazard on your property you need to study the proper tyre disposal and recycling options and how best to apply them.
If you don't have the time, then you can avoid all this by contacting a certified rubbish removal company to dispose of your tyres for you.
Licensed waste carriers have legal authority to collect and dispose scrap tyres on your behalf.
Related: How Rubber Can Be Recycled
If you're located in Sydney and need help disposing of your scrap tyres, let Paul's Rubbish Removal take care of that for you. We are a team of friendly and professional rubbish removal specialists who provide fast and quality rubbish removal. We offer same-day rubbish removal for instant rubbish collection. Whether you need old furniture, scrap tyres, building site debris, or other types of waste disposed of we can help!
Kindly call us today for a free no obligation quote on 0407 125 125.