The death of a loved one can be a life-changing moment filled with full of emotions. In the context of this burning issue, we put into account both the practical and emotional challenges that come about when someone has passed away. As such, the responsibility that faces family members in this regard is of great importance as well as trying. Most people end up finding this situation to be too overwhelming and seek for deceased estate clean up services such as ourselves to aid them.
At Paul's Rubbish Removal, we understand the challenges and difficulties of this situation. That is why we strive to lend our hand in a small way to assist the issues that need to be addressed in connection to the deceased estate clearance. Our team of experts are completely professionals in conducting our deceased estate house clean up. Getting us to clear a deceased estate early has its advantages.
There are many benefits of getting a reputable deceased estate clearance service.
1) We sort through to identify any sentimental value for you
In most cases, the main objective for those left behind by the deceased is to ultimately sell or rent out the property. Of course, it is always the decision of the administrator or the person in charge of the will to take the next course of action.
We work in conjunction with the affected families to help clear out the deceased estate property. This involves the identification of those items which may have some sentimental or personal value and are meant to remain in fully custom of the family members. Such items should always remain in possession of trusted family members.
We manage the entire clearance of the property on behalf of the state. We provide customisable services which entail selling, donating, recycling or even disposing of unwanted items. Additionally, we can take full management of the deceased property on behalf of the state. If you wish, we can have the renovation done on the property before selling or renting it.
2) We custom tailor our clean up services to suit you
We are fully aware of how different each deceased estate house clearance can be. However, the deceased estate encompasses all the property and items of individuals at the time of their demise. This implies that we have to go an extra mile in taking care of a variety of property during our duties.
In order to meet our client's needs, we follow a process which places those at the centre of everything we do. As mentioned earlier, we consider working side by side with affected families on what is known as a compassionate basis. The compassionate basis, in this regard, is focused on respecting and upholding the legacy of the deceased in relation to our services.
Our services are tailored to be as respectful as possible. Of course, during the estate clearance process, we do our best to ensure that everything is taken care of. The friendly team from Paul's Rubbish Removal are always available to get started.
Please do not hesitate to call us on 0407 125 125 for a free deceased house clearance quote!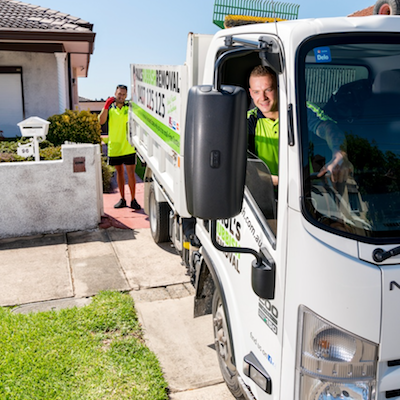 They quickly removed our heavy furniture without any hassle or questions. very professional and great customer service!
I definitely recommend choosing Paul's Rubbish Removal! They provided outstanding services and were very friendly, which was something that we did not expect! I was blown away by how quick they were able to arrive and remove the mountain of rubbish from my backyard. 5-star rating from me!
We urgently needed a clean-up service that was to be completed by 6am the next day. Paul's Rubbish Removal went out of their way to make sure that we were properly looked after and got the job done before the deadline. Many thanks!!
Wow… you guys made my life so much easier. We took a very long time searching for a good rubbish removal service in Gold Coast. So glad that we went with you guys!