Carpet Removal Sydney
GUARANTEE same-day rubbish removal!
Free Quote
Local Rubbish Service
Fast & Friendly Service
10+ Years Experience
Cheapest Prices
Always On-time
Carpet Removal Sydney
GUARANTEE same-day rubbish removal!
Free Quote
Local Rubbish Service
Fast & Friendly Service
10+ Years Experience
Cheapest Prices
Always On-time
[object Object]
Carpeting is one of the favourite flooring options for many people. It gives the interior of a home a magnificent look and keeps the family and pets nice and warm throughout the winter. However, with many years of use, the carpet may look dirty and worn out.
Carpets have a lifespan of 3-5 years, yet many of us never replace it. You should be aware of the dangers of old carpets for your kids, pets and family members.
Cleaning may do some good in changing its look, but with time, the damage on the carpet reaches a point of no return. It will look uneven and discoloured which will give a negative impression to your property.
How do I get rid of old carpet?
If you've just removed your carpets and aren't sure about how to properly dispose of them, Paul's Rubbish Removal is the team to call! We offer the most economical form of old carpet removal and disposal. You should not illegally dispose of carpets because of the heavy fines and penalties associated with it.
We specialise in removing any sorts of old unwanted carpet from your house or office. Our team will manually hand-load your unwanted carpet into our truck and dispose of it accordingly. We'll dispose of any type of carpet that you may have; marine carpet, olefin carpet, nylon carpet, acrylic carpet and wool carpet.
Can old carpet be recycled?
There are many things that you can do with an old carpet instead of throwing it away to sit in a landfill. For example, it can be recycled and turned into new carpets. Plastics products such as flooring and plastic cover can be produced from old carpets.
You can also make use of it by repurposing it. Check out our article on 'Old Carpet Removal & Repurposing Ideas' to see how you can effectively reuse your worn down carpet.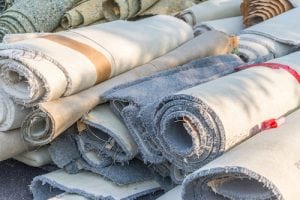 Why pick Paul's Rubbish Removal for your old carpet removal and disposal in Sydney.
Strong Reputation
We have been in rubbish removal business for more than ten years servicing Sydney and its environments. In this time, we've safely and reliably removed all sorts of carpets – no matter how big or small the load.
Highly Experienced
Being in rubbish removal business for more than a decade comes with a wealth of experience. This puts us in a superior position to handle any sort of carpet removal or waste removal task. No matter how messy it may appear, we will carefully remove your carpets and hand-load them into our trucks minimising mess along the way.
Well-equipped and trained
We have all the necessary tools to get the job done. You won't have to incur any cost in buying supplies or tools. You will sit and enjoy our carpet removal services. You will not be required to do anything as we will handle every detail involved in the process. Our team is well trained and physically fit to remove your unwanted carpets professionally to ensure you will be satisfied with the service we will deliver.
Excellent Customer Support
Our customers are the greatest pillar of our business. We strive to ensure you get the convenience and comfort you deserve. We answer all email enquiries within just 15 minutes! And are able to provide an instant free quote with all call enquiries.
Affordable Pricing
We provide the CHEAPEST carpet removal services in Sydney. If you find any written quotation for rubbish removal, we'll beat it!
There is no other competitor in Sydney that can provide complete carpet removal solutions as we do. We hand remove your unwanted house carpet for you and safely dispose of it. Not many councils and companies will accept your carpets and if they do, they will only accept a limited amount. With Paul's Rubbish Removal, we'll provide you with a custom and tailor carpet disposal option for you. We understand that carpet can be tricky to get rid of, so why not let a reputable company like us do the job for you?
Our friendly team will get the job done for you. Even if it has not been removed from the ground, our team has the tools to pry the carpet out of the house for you. We have the knowledge and experience to handle old carpets professionally. Get started today!
Call Paul's Rubbish Removal for a carpet removal service in Sydney today! 0407 125 125!
Fantastic Service, called at 10am and by 2pm the boys had quoted and completed a very large job that I had. So happy with the service, cleaned up afterwoods as well. Would highly recommend them to anyone. Fantastic.
Paul, sensational job as always, love how easy you make it look. Definitely won't hesitate in calling you again should either my family or friends need rubbish removed. Thanks again!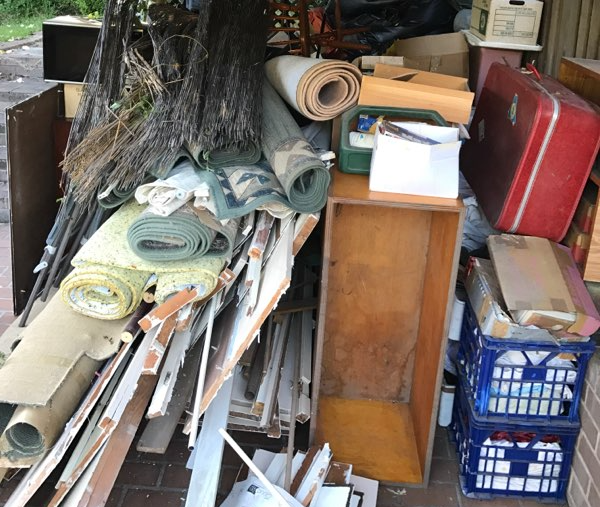 Frequently Asked Questions
Do you provide after hours carpet disposal?
Yes, we provide our services 24/7 including off days. At Paul's Rubbish Removal, we fully understand that time is a limited commodity. That's why we work round the clock to ensure that all our customers are served and satisfied with our services.
Can carpet underlay be recycled?
Yes. You do not need to replace your carpet underlay every time you remove an old carpet. You can reuse a carpet underlay as long as it is in good condition. Recycling an old one can be a great way of reducing costs.
How much does it cost for a carpet removal?
The cost of removing your carpet will depend on a number of factors including your location, the size of the carpet, and the material of the carpet among other things.
Do you remove household carpet from the floor?
Yes. There's no question that household carpets can be bulky, especially if they are meant for large rooms. Again, carpets can be notoriously difficult to carry even when rolled up. They can easily fall over causing injuries or damages to other items.
Can you pick my household carpet now?
Yes, we offer same-day household carpet removal services. Although a carpet is one of the best flooring options for many people, having a nasty old carpet lying around is something that many people do not want. Not only can such a carpet cause allergies but it can also attract germs if left lying around in the house.
Here's how we make rubbish removal a breeze
Extra discounts for returning customers
Free quote provided with all enquiries
No job is too large, small or difficult
Over 10 years experience in the trade
Quality rubbish removal service
Cheapest prices in Sydney
Complete rubbish clean-out
Removal of all rubbish types
Residential & commercial rubbish removal
Deceased estate cleanup and clearance
Hoarder rubbish clear out
White goods, garden waste & mattresses