End of Lease Rubbish Removal
GUARANTEE same-day rubbish removal!
Free Quote
Local Rubbish Service
Fast & Friendly Service
10+ Years Experience
Cheapest Prices
Always On-time
Sydney End of Lease Rubbish Removal
Is your previous tenant a massive hoarder? Need help clearing out a property that is filled with broken and old junk? We have the solution for you!
Tenants often leave behind garbage after the end of a lease such as broken furniture, ripped couch, stained mattresses and more. Especially cumbersome goods that would be considerably difficult to remove. It can be a real rat's nest to clean out with junk everywhere.
As a homeowner, doing it yourself can be mentally and physically draining. You could also potentially injure yourself from carrying bulky items such as an old television. What is even worse is that you are cleaning someone else's mess that they have left behind.
Cheap End of Lease Rubbish Removal
Luckily for you, Paul's Rubbish Removal offers End of Lease junk removal at the cheapest rates throughout Sydney! Our experienced team will attend your site in Sydney and hand remove the rubble of junk for you. We provide quick and efficient services with same-day removal. This means that we will attend your site TODAY on-time if you call us now!
Our friendly team is always ready to respond to you to provide you with the CHEAPEST prices for rubbish removal in Sydney. This is because we are efficient and quick to remove items, even the heaviest white goods. We have been in the industry for over 10 years so you can expect our professional team to provide you with exceptional service.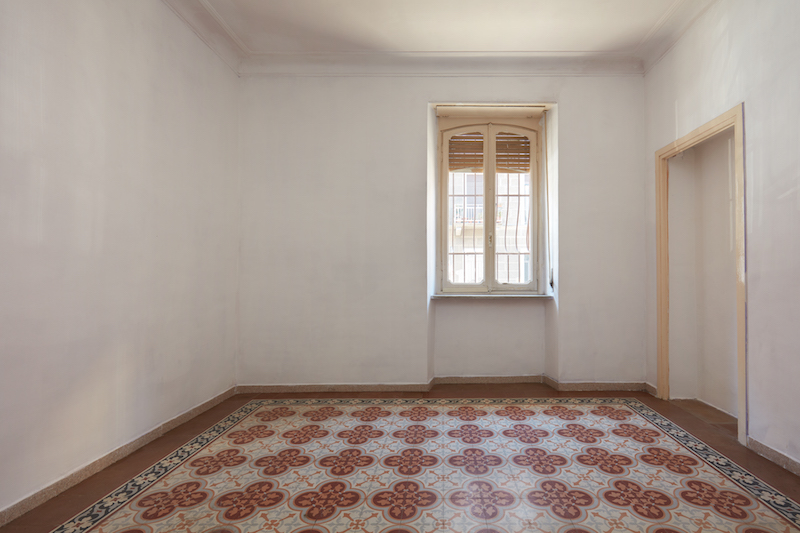 End of Lease Rubbish Removal Items
We will get rid of almost anything at your property including:
Basically everything!! Get in contact with Paul's Rubbish Removal today to receive a FREE quote for End of Lease Rubbish Removal in Sydney.
End of Lease Rubbish Removal Sydney
We offer End of Lease Rubbish Removal to all suburbs in the Sydney region. Whether you are located in Greater Western Sydney, South West Sydney, North Sydney, South Sydney, Eastern Suburbs, North West Sydney or simply in the Sydney CBD, Paul and his dedicated team will come to you for all your junk removal needs.
Book Paul's Rubbish Removal for end of lease rubbish removal by calling 0407 125 125!
Fantastic Service, called at 10am and by 2pm the boys had quoted and completed a very large job that I had. So happy with the service, cleaned up afterwoods as well. Would highly recommend them to anyone. Fantastic.
Paul, sensational job as always, love how easy you make it look. Definitely won't hesitate in calling you again should either my family or friends need rubbish removed. Thanks again!
Frequently Asked Questions
Can you remove fixtures and accessories from the end of lease properties for disposal?
Yes. It doesn't matter if your previous tenant was a hoarder or left behind a huge pile of rubbish, fixtures or accessories. Our team of professionals will remove everything that you want us to collect.
Will you clean up after collecting the end of lease rubbish?
Yes. We will never leave your place looking out of place after collecting any form of rubbish. We make it our duty to make sure that we leave your place extremely clean after collecting end of lease rubbish.
Where do you provide end of lease rubbish removal services?
We offer our end of lease rubbish removal services in all suburbs in Sydney. Whether you're located in North Sydney, North West Sydney, Inner West, South West Sydney, Lower North Shore, Eastern suburbs, Greater Western Sydney, Sydney CBD, South Sydney, our team will come and help you deal with your tenant's junk.
How much does an end of tenancy rubbish removal cost?
The cost for end of tenancy rubbish removal varies depending on the volume of your rubbish, location, time and labour required to remove the waste. But even with that, we provide affordable end of tenancy rubbish removal.
What type of rubbish do you collect for end of lease?
There are several junk that often remains at the end of the lease. Some of the items that we generally encounter include electronic junks (computers, televisions, laptops, gadgets, etc.), hoarded goods such as plastic, newspaper, timber, bottles, furniture, white goods and more.
How long does an end of lease rubbish removal take?
Tenants will most probably leave behind garbage at the end of the lease. Generally, removing end lease rubbish is challenging and can take quite some time. This can be mentally and physically draining to you as a homeowner. That's why Paul's Rubbish Removal can help you and save you from this stress.
Call Paul today for a free quote!
We provide an end-to-end solution for house demolitions
Here's how we make rubbish removal a breeze
Extra discounts for returning customers
Free quote provided with all enquiries
No job is too large, small or difficult
Over 10 years experience in the trade
Quality rubbish removal service
Cheapest prices in Sydney
Complete rubbish clean-out
Removal of all rubbish types
Residential & commercial rubbish removal
Deceased estate cleanup and clearance
Hoarder rubbish clear out
White goods, garden waste & mattresses