Maroubra Rubbish Removal
Receive a fast, on-time and local rubbish removal service in Maroubra with Paul's Rubbish Removal.
Finding an experienced and reliable rubbish removalist in Maroubra and be hard. With Paul's Rubbish Removal we simplify all the hard bits to ensure we get your rubbish removed in the most convenient and effective manner possible – taking out all the headaches.
Most Trusted & Reliable Rubbish Removalist Maroubra
At Paul's Rubbish Removal, we offer some of the best standing prices on any of our selected rubbish removal services in Maroubra. We're trusted for a reason and that's because our Maroubra staff are backed by 10+ years of industry experience and are always striving to discover ways in which we can further improve our rubbish service.
Not only are we on-time and well-mannered, but more importantly, we get the job done.
Best Maroubra Rubbish Removal Service
We offer a range of different services to suit different job sites. No matter how big or small the job, you can expect our Maroubra removalists to always do what we do best, and that's showing up on-time and enthusiastic about completing the job.
Our Maroubra rubbish service includes cleaning up residential homes, construction sites and office buildings. Prices vary differently depending on the selected service.
Call Paul's Rubbish Removal Maroubra on 0407 125 125
Don't wait all day for removalists to not show up, book with Paul today and receive a 100% satisfaction guarantee when you make a booking for any of our rubbish removal services in Maroubra.
For an instant quote, call us today on 0407 125 125
We also provide complete rubbish removal services to the following suburbs: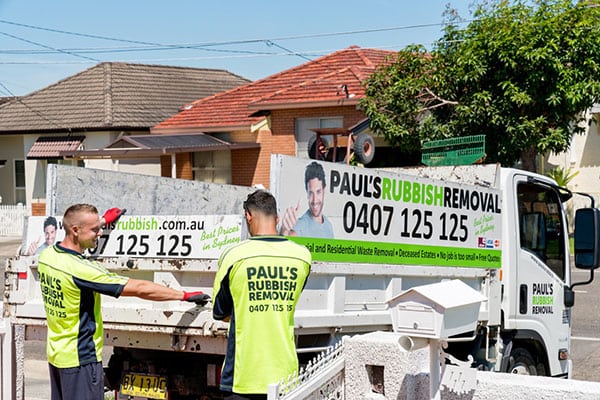 Book your service now