Woolloomooloo Rubbish Removal
Are you in need of professional rubbish services in Woolloomooloo? Paul's Rubbish Removal is the team to call!
Paul's Rubbish Removal is a local rubbish remover in Woolloomooloo. We are a team of friendly and passionate professionals who are always looking to put a smile on our customer's faces. For the past decade, we have completed hundreds of rubbish removals in homes, offices and removing even the heaviest of waste in construction and demolition sites.
We Offer Trusted Rubbish Removal Services in Woolloomooloo
At Paul's Rubbish Removal in Woolloomooloo, we offer exceptional rubbish removal services that will leave your place ultimately rubbish-free. We do this in a fast and effective manner that will cause no harm to your household. We always make sure we clean up after ourselves and that your property is looking as better than ever after we've done our job.
Dedicated Rubbish Removal Service in Woolloomooloo
Our many years of experience have taught us that time is a valuable asset. We do not keep our customers waiting and are always on time when you book us in for a rubbish service. We take pride in our ability to stay organised and stick to schedules.
Whether you need junk removed from your newly renovated house or waste removed in your construction site, do not hesitate to call us and we will ensure you are 100% satisfied with the comprehensive clean-up.
Why Choose Paul's Rubbish Removal Services
If you need any form of rubbish, junk or waste removal services in Woolloomooloo, we're the team  to call.
We are available around the clock – 7 days a week
We offer a fast and effective service at great prices
You get a free quote with all phone and email enquiries
We offer discount to return customers
100% guarantee on customer satisfaction
These qualities coupled by our many years of experience make us your number one choice for rubbish or junk removals in Woolloomooloo.
Book Our Services in Woolloomooloo
Paul's Rubbish Removal services are ready to clean your property. Call Paul on 0407 125 125 and we'll be at your site in no time at all!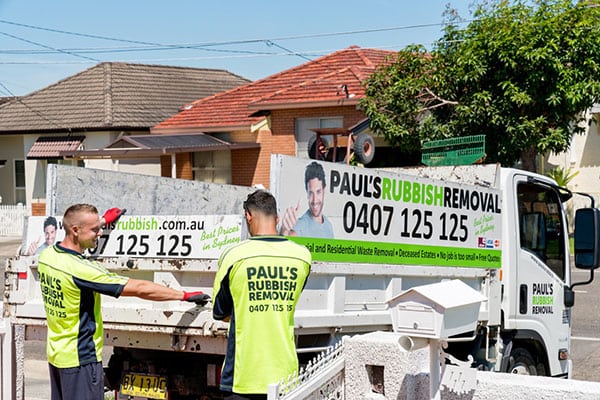 Book your service now