Randwick Rubbish Removal
Looking for an experienced and trusted rubbish removalist in Randwick? Paul's Rubbish Removal are the team to call!
Many residential homes are often piled up with useless rubbish and junk collected throughout the years. We rarely notice how much is actually hoarded until it's too late. Keeping your property and yard clean is a vital as it keeps out rodents and pests whilst also providing your home with a clean and aesthetically pleasing site.
At Paul's Rubbish Removal, we make it easier for you to clean your Randwick property clean. We remove all types of small or large junk and ensure your property is clean and looking like it's absolute best.
Most Trusted & Reliable Rubbish Removalist in Randwick
Paul's Rubbish Removal is one of the most trusted and reliable rubbish removalist in Randwick. We're backed by 10 years of industry experience and offer some of the best prices the industry has to offer.
Don't settle for an inexperienced rubbish removalist and call Paul!
Best Randwick Rubbish Removal Service
Not only do we provide rubbish removal services to Randwick residential homes, but we also take care of office rubbish removals and construction site rubbish removals.
For a free quote on any of our rubbish removal services, call us on 0407 125 125 for an instant quote. We always arrive on time and are always ready to start the job immediately.
Call Paul's Rubbish Removal in Randwick
Offering the best rubbish removal prices in Randwick, you simply can't go wrong when you call Paul. For an instant quote, simply call us today on 0407 125 125.
We also provide full rubbish removal services to the following suburbs: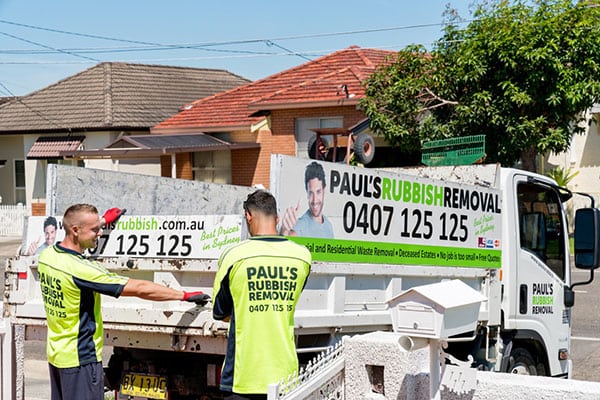 Book your service now