Waste management is an issue that has been discussed for years now.  Although numerous nations have made huge strides in managing waste, a lot can still be done. All in all, if we go by the numbers, we are heading in the right direction. Let us put the global waste management scene aside. Basically, we are going to narrow down our facts to Australia, specifically a city known as Sydney.
We are going to look at the different types of waste produced in Sydney. Thereafter we will highlight some shocking facts about waste management in the city.
Types of Waste Produced in Sydney
Sydney is a beautiful city endowed with different facilities, homes and buildings. All of these areas produce various types of waste. That is what we are going to look into right now. The types of waste produced in Sydney are;
     1. Solid waste
These are tangible garbage materials. This type of waste can be produced by very many entities. You can find solid waste in schools, hospitals, homes and many other places. That aside; this type of waste is usually divided further into four categories namely;
Plastics – This includes rubbish made of plastic.
Glass – This includes any broken/unusable glass materials.
Card/Paper– Any discarded material made of paper or cardboard.
Metals – This includes metallic objects that are no longer in use. Most of the time they are referred to as scrap.
     2. Liquid waste- This includes things like dirty water and organic liquids. Sometimes, rainwater is also considered as liquid waste.
     3. Hazardous waste- This includes things that are harmful to the body and environment. Here we have corrosive items, flammable waste and reactive substances.
     4. Organic waste- this comprises of items that can decompose easily. In this category, you will mostly find food waste. You can also look at organic waste as items that are usually used in making compost heaps.
     5. Recyclable waste- these are items that can be transformed into useful new products.
Waste management in Sydney
Here are some shocking facts that you need to know about.
     1. Waste Recycling In Sydney is in A Crisis
After disposing of waste in recycling bins, have you ever wondered where it goes? Well, people think that they are taken to Sydney's recycling facilities. Well, this is all a lie. For decades now, Australia has been relying on China's recycling facilities.
Basically, waste was being exported to China for recycling. This is because China is among the top importers of recycling items. The nation accepts recyclables from different parts of the world, including Australia. The situation has, however, turned sour as China has now closed its door on Australia. Basically, China is no longer taking Australia's recyclables. Since Sydney is in Australia, the city too has been affected by this move. This, therefore, means that there is a huge problem in the city's recycling department.
     2. Incineration is Widely Used to Eliminate Waste
Incineration has been a common way of eliminating waste for years now. Incineration is a process of getting rid of waste through a device known as an incinerator. What actually happens is that the rubbish is burned to very high temperatures. After the process is over, nothing is usually left in the device's combustion chamber.
On top of other forms of waste management, Sydney also uses incinerators. In as much as this is an effective way of getting rid of waste, it also comes at a cost. A significant effect is usually caused by the gases produced in the process. One, gases contribute to the destruction of the ozone layer. Gases also play a huge role in acidification and global warming at large.
Conclusion
It is no doubt that there are waste management issues in Sydney. But that should not be the main focus. The focus should be on the solution. A great way of fixing this is by inviting rubbish removal experts to the discussion table.
For starters, you should contact Paul's Rubbish Removal. We are known across Sydney for our exceptional services. Bringing us to the table will definitely help solve this menace. Our contact number is 0407 125 125. Reach out to us whenever you need our services, and we will help you.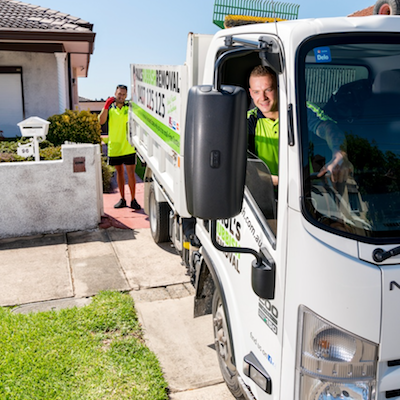 Excellent service; quote given on the spot for major clean-up of household throw-outs. The team provides quick, efficient and courteous removal! Very satisfied customer.
We needed a few boys to come down to the building site and remove large amounts of materials after the demolition. Paul was very friendly and gave us all the info we needed. We scheduled for him to come down on the same-day as it was an urgent job. Not only did he arrive on-time and got the job done, he very professional throughout the clean-out and managed his team very well. Top job mate!
Paul did a splendid job with cleaning out our backyard. We had old fridges, computers, microwaves, timber flooring and heaps of other junk left over from our house renovation. Paul was quick to provide advice and how much it'd cost to get everything cleaned up. He arrived at a time which suited us best and left absolutely no rubbish behind. I can not stress how happy we are now that our family home is junk-free! Thank you!
Wanted to say a big thanks to Paul and his team for sorting out our rubbish on such late notice. Paul provided a fast and affordable quote, arrived on-time and had our rubbish totally removed within the time-frame we had given them. Can't fault these guys whatsoever!
You guys are great, I'll happily recommend you. I just wished I had found you sooner. I felt your price was a little too low when you quoted… so I didn't think you would do such a good job… well done for proving me wrong.
Paul, sensational job as always, love how easy you make it look. Definitely won't hesitate in calling you again should either my family or friends need rubbish removed. Thanks again!
Dear Paul, My husband told me what a great job you did in the kitchen, I got home and found every bit of our demolished kitchen removed and I just wanted to write and say thank you for doing it so quickly, thoroughly and for cleaning up afterwards as well. I would have no hesitation in recommending you. We both felt your price was very reasonable too. Many thanks.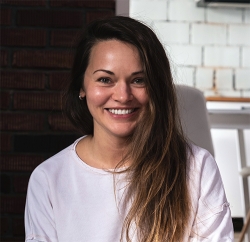 Latest posts by Sarah Ann
(see all)