Waste reduction has become the ultimate goal for many societies as humans work to save themselves and their environment from the adverse effects of litter contamination. There has been a lot of talk on ways to reduce waste at home, with many families incorporating better waste management systems fairly well. Now, the new frontier is in the schools.
Studies show that schools produce a significant amount of waste every year because of all the activities that take place on a daily basis. Reducing waste in your community school will definitely reduce the contaminants that badly harm our families, lands, and oceans.
Here are 10 simple ways to curtail harmful waste products in schools.
1) Donate Unwanted Items
Every financial year, schools purchase numerous items for use by their students. Inevitably, some of these supplies don't get utilised. Look for such products and donate them to reduce your institution's overall waste. You can donate such items to local organisations or other people who are in need.
2) Carry Out Waste Audits
You can work with the students to create statistics and graphs that track all the waste in your school. This endeavour can be a weekly or biweekly event that helps to manage waste in the cafeteria. With the findings you get, the school is able to figure out the best ways to reduce different types of waste.
3) Cafeteria Composting Program
A composting program is one of the best ways to deal with the food students are not eating. Rejected scrap make up most of the full garbage cans that schools struggle to deal with. With a well-planned compost system, your school can turn all its trash into treasure. It goes without saying that all the compost made will be excellent for the school farm.
4) Go for Reusable Items
When buying school supplies, always make sure that you choose better alternatives to single-use items. Your institution can go for recycled notebooks, papers, and refillable pens and pencils. You can even encourage students to carry their lunches with reusable plastic lunchboxes instead of the readily available brown papers.
5) Use Less Paper
A large percentage of waste in schools comes from paper. Things like book reports, flyers, and printed curriculums utilise so much paper that when these items become old, they become a lot of waste. You can change this situation in your school by going for recycled paper and generally reducing the use of paper by students/ staff.
6) Use the Web
It is one of the best ways to reduce paper waste. Encourage staff and student to use electronic sources for information instead of always going for hard copy materials. Things like emails, intranets, document scanning, and online access will go a long way in reducing the amount of paper used in your school.
7) Reuse
Create a policy that ensures everyone considers repairing, refilling, reusing, or refurbishing something before tossing it into the bin. It also reduces the need for buying new merchandise especially when it comes to things like printer cartridges, furniture, and stationery.
8) Involve the Entire School
For a waste management initiative to be successful, it needs the support of every single person in school. Therefore, make sure that your initiative involves the teachers, students, supporting staff, and all other stakeholders. This way, it will be easy to make all the necessary changes needed to reduce waste since everyone is on board. Simply put, make your waste initiatives a tradition of the school.
9) Venture Outside the School Gates
It is useless to adopt better waste management practices in school and leave out the wider community around your institution. In fact, bad waste practices can creep back into the school if the parents and the larger community are not in the ropes of what the school is trying to achieve. On the contrary, a waste initiative that involves the larger community ensures that the environment outside the school is supportive, in addition to growing the institution's reputation as an environmentally conscious education centre.
10) Hire a Reputable Litter Management Companies
If you need help coming up with the appropriate waste management systems for your school, there are companies that can help remove rubbish. These firms can also collect and recycle your school's litter. Hiring a company is an excellent move where your school deals with huge sums of waste.
Schools are major sources of carbon and other types of waste that cause a lot of harm to the environment. Consider the pointers above to reduce litter in your institution. If you need a reliable waste management systems, call Paul's Rubbish Removal today.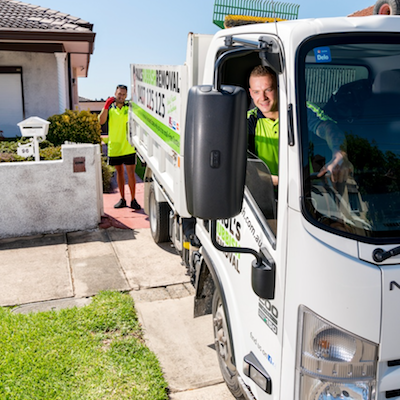 Excellent service, quote given on the spot for major clean-up of household throw-outs. The team provides quick, efficient and courteous removal! Very satisfied customer.
You guys are great, I'll happily recommend you. I just wished I had found you sooner. I felt your price was a little too low when you quoted… so I didn't think you would do such a good job… well done for proving me wrong.
Paul, sensational job as always, love how easy you make it look. Definitely won't hesitate in calling you again should either my family or friends need rubbish removed. Thanks again!