As much as the ocean is one of the most expansive, mysterious, unexplored and diverse places on earth, human activities on land are threatening the whole oceanic ecosystem. There are various sources of ocean pollution that include chemicals, residential, agricultural and industrial waste, noise, invasive organisms, etc. When such pollutants enter the sea, they cause a lot of harmful effects. Here are some of the most startling facts about ocean waste:
1) According to a recent study, there are about 1.4 billion lbs. of trash is in the ocean. That translates to about 8 million marine items every year entering the sea. Out of this 8 million, 5 million items enter the sea via storms and direct off board disposal by humans.
2) Out of all the sea waste that finds its way into the sea, 70% remains on the sea bed, while the rest is either washed up ashore or keeps floating in the ocean. The items washed ashore make up most of the beach trash that you're likely to come across in many beaches around the world.
3) Marine transportation accounts for only 10% of all ocean litter. This type of debris includes cigarette butts, abandoned fishing nets, plastic bottles, and spilt oil from transport vessels. The entry of this pollutants threatens the well-being of any marine ecosystem.
4) In 2011, the 'Clean Ocean Action' listed hair curlers, a water cooler, car bumpers, and a fire extinguisher as the weirdest things found on the beach in their annual Beach Sweep Report. The list, which is commonly known as the Roster of Ridiculous names some of the most bizarre things found on different waterfronts.
5) Over one million sea birds die each year because of marine litter. Three hundred thousand porpoises and dolphins die each year because of entangling themselves with different kinds of plastic waste. Similarly, hundreds of thousands of sea mammals die because of ocean pollution periodically.
6) Plastic makes up the biggest percentage of oceanic waste and it mostly comes from human activities. Mind you, plastic takes over 1000 years to completely degrade since it is not biodegradable. All the littering inside the sea has endangered so many species.
7) Apart from trash, oil, and solid waste, other sources of contamination like industrial race (heavy acids and metals), nuclear reactors, and drained sewage also contribute highly to ocean pollution. These types of wastes have the ability to destroy the behaviour, biochemistry, growth, and reproduction of marine life.
8) In the sea, the small animals at the bottom of the food chain are usually the first to absorb chemicals from waste products as part of their food. Larger animals then eat many small animals and the concentration of chemicals increases in their bodies. As a result, the animals at the top of the food chain have higher levels of contamination than the water around them.
9) Humans get affected by sea waste after eating toxic sea animals with chemical contamination. The chemical ingestion can lead to many health problems that include immune system damage and cancer.
10) The aluminium can, plastic bottle, packing material, and shoes can easily reach the sea when not disposed-off correctly. This waste can also get to the beach after washing ashore, consequently affecting the local tourism industry.
11) There are many garbage patches around the world, and they are areas with a high concentration of marine debris, in the form of micro-plastics. These micro-plastics creating a thin layer over the ocean surface.
12) Over the recent years, large crude oil companies have been significantly responsible for pollution due to spillages that occur during ballasting, discharging, loading/ unloading, tank cleaning etc. Other than crude vessels, oil slicks can also occur at drilling rigs and offshore platforms.
13) The plastic found in the ocean can circle the earth approximately 400 times. Also, the micro-plastics in the sea are more than the Milky Way Stars.
14) Noise pollution is a relatively new threat to marine life. It is because of the fact that sound waves can travel hundreds of miles into the ocean. Noise pollution mostly comes from oil exploration air guns and large vessels. The noise causes a lot of distress in marine organisms
15) Ocean-based activities account for 20% of total ocean pollution while land-based activities account for 80%. Things like untreated sewage, agricultural runoff, and surface runoff are non-point sources of ocean pollution. In other words, humans have made the ocean a dumping site.
Remember, there is a lot that you can do right in your home to reduce the levels of waste in the seas. Here are 10 ideas that you can try to reduce ocean waste. If you have any junk that needs to be disposed of, Paul's Rubbish Removal is here to help.
We would love to help you reduce the amount of rubbish that is dumped on the beach and oceans each year.
Contact the rubbish removal experts today to see how we can help manage your waste on 0407 125 125!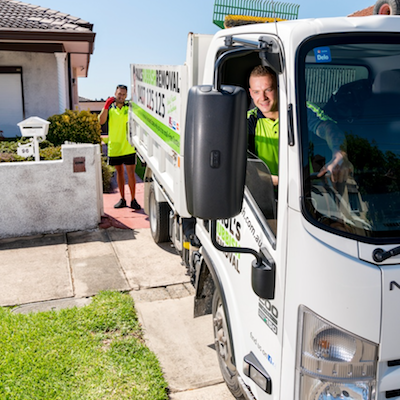 Excellent service, quote given on the spot for major clean-up of household throw-outs. The team provides quick, efficient and courteous removal! Very satisfied customer.
You guys are great, I'll happily recommend you. I just wished I had found you sooner. I felt your price was a little too low when you quoted… so I didn't think you would do such a good job… well done for proving me wrong.
Paul, sensational job as always, love how easy you make it look. Definitely won't hesitate in calling you again should either my family or friends need rubbish removed. Thanks again!